Solutions
We live at the
intersection of data & great storytelling.
Identity & Design
Creating a brand that emotionally resonates is more important than ever.
Matchfire's brand design solutions include brand identity, positioning, messaging strategy, collateral, packaging, website, social media, and full product launches. And we help your brand establish trust and build confidence with your buyers and donors through marketing planning, digital experiences and thought leadership.
View Related Work
Data Intelligence
Data is great. Insights are essential.
We develop audience intelligence through a combination of 1st and 3rd party data and our proprietary database – generating portraits that help inform decisions. Plus Matchfire offers a self-serve platform to brands and agencies enabling real-time visualization and rich reporting at your fingertips. Whether your need is general audience research, new product vetting, custom content creation, lead generation, media planning or influencer mapping, we help you understand people faster and easier.
View Related Work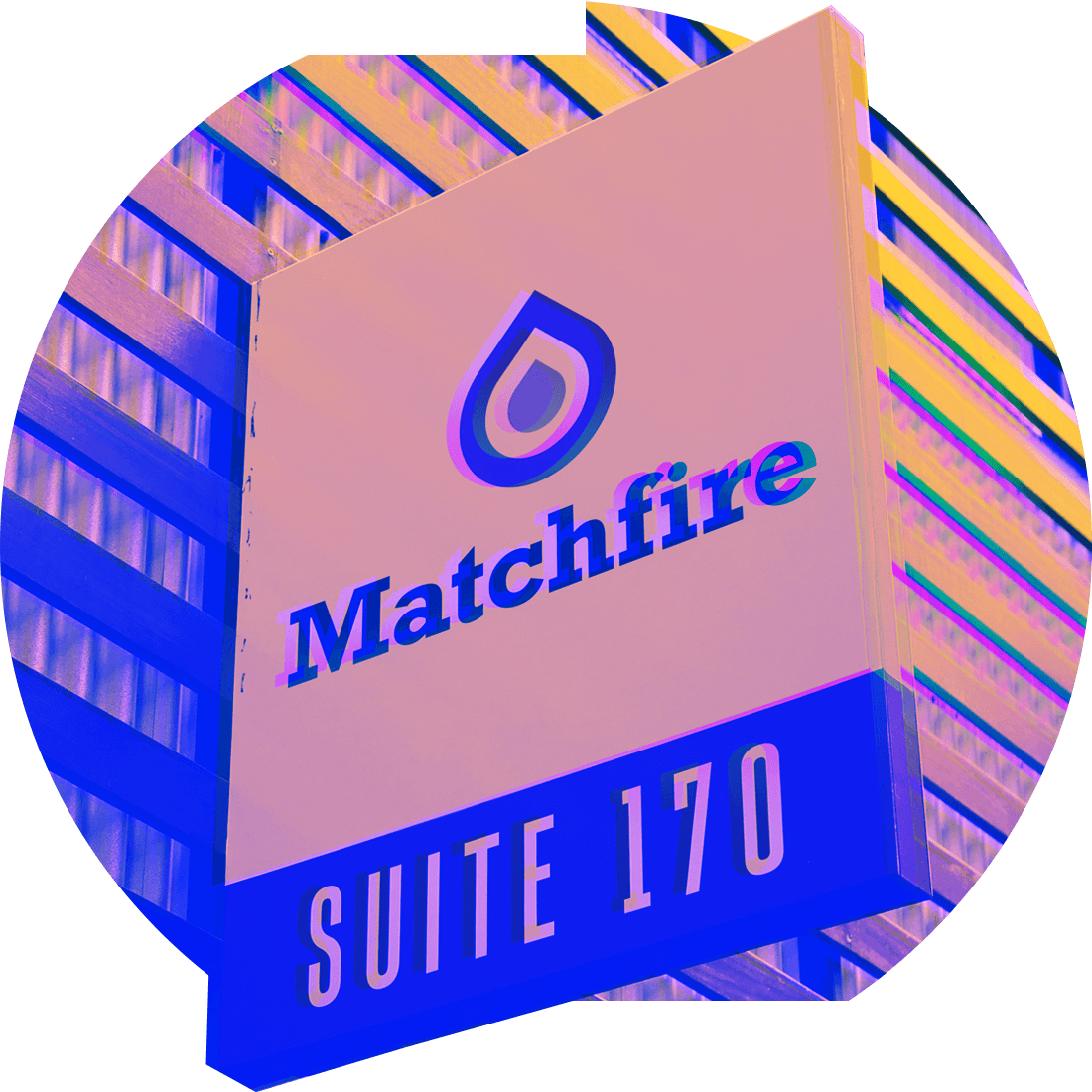 Brand Purpose
Purpose is your reason for being – the "why" behind the "what."
We uniquely offer both corporate cause and non-profit marketing experience, leveraging one to help the other. Matchfire's complete strategy to execution services cover social purpose consulting, cause platform creation, non-profit marketing & fundraising, websites, corporate partnership development, digital campaigns, traditional design, and an exclusive partnership with eBay for charity auctions that have raised over $150 Million.
View Related Work
Digital Marketing
Brands and causes shine when digital marketing stitches channels and stories together in a way that move people to act.
Matchfire researches, plans, designs and develops cross-channel experiences and share-worthy campaigns, meeting your audience where they already are. From persona creation to websites to content marketing, social media, digital advertising, search, and more – we build, learn, optimize, repeat.
View Related Work