Helping Families Live Unlimited
Families are at the heart of MDA's mission. A caring and concerned group of families started MDA in 1950, and we continue to relentlessly pursue our promise to free families from the life-threatening effects of muscular dystrophy and muscle-debilitating diseases today.
The Ask
What started with a request to restructure and redesign MDA's main website, quickly led to developing a blog, creating and executing the digital strategy for their national awareness campaign, and providing ongoing digital marketing support.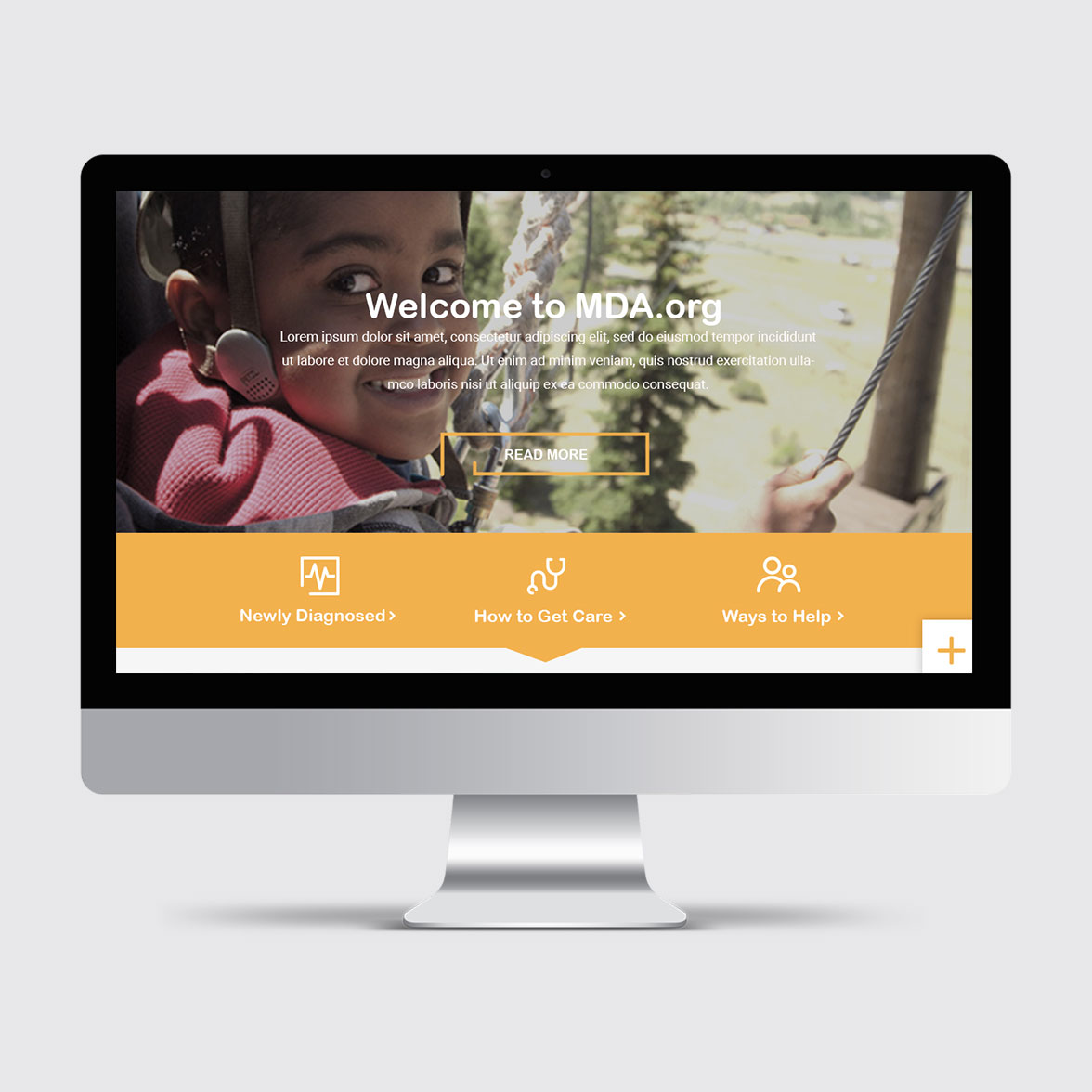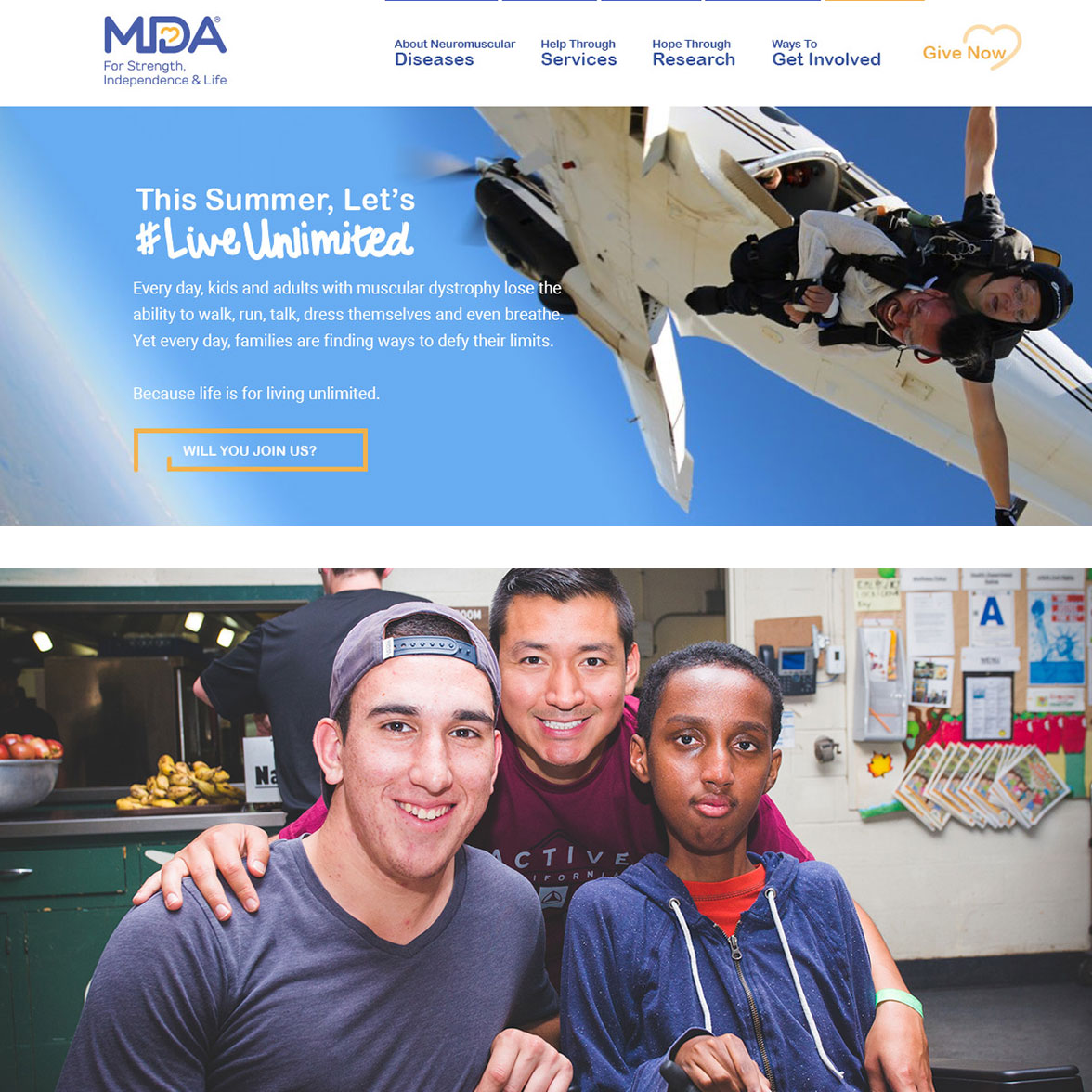 The Solution
We started with bringing the new MDA brand to life on the website by restructuring and modernizing the website to appeal to a younger demographic of potential supporters. Post-launch, we developed a separate MDA blog to feature engaging, evocative stories from MDA families, the latest news and research, and upcoming events and fundraising opportunities. Collaborating with MDA internal teams and several agency partners, we also worked with MDA to develop a comprehensive digital marketing strategy for their Live Unlimited campaign – a campaign to generate awareness and encourage engagement with MDA with new audiences.
The result? A campaign microsite that enabled users to generate shareable moments, a launch day of celebrity performances on Facebook Live, and a 24-hour game-a-thon live streamed on Twitch that raised over $200,000 in donations, and many more digital activations throughout the 6-week campaign. And with those results and all that experience under our belt, MDA continued to work with us on several paid media campaigns for other critical fundraising programs including Muscle Walk, Team Momentum, and Shamrocks.