Creating a hub for San Luis Obispo tourism.
The San Luis Obispo Tourism Business Improvement Board (SLO TBID) was established in 2008 with the mission of attracting overnight visitors to San Luis Obispo.
The Ask
The SLO TBID came to us, seeking an agency to manage their digital marketing presence, including the website, blog content, emails, social media, advertising, and influencer marketing. Their goals: to amplify brand awareness, increase content engagement, and convert online visitors to in-person visitors.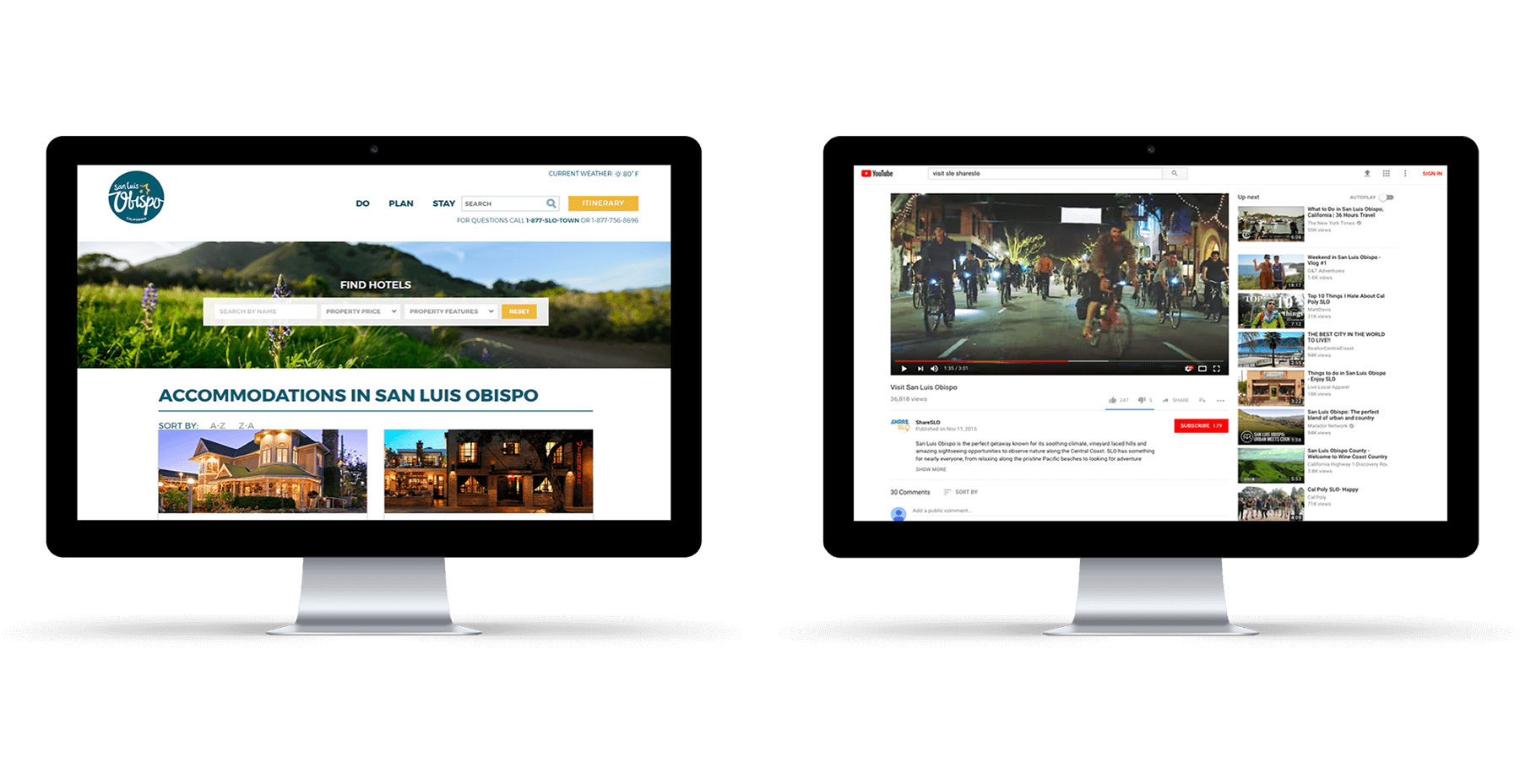 The Solution
We started by restructuring and consolidating the website and blog, and cleaning up social profiles. Next, we went to work establishing a comprehensive content strategy for online and offline properties to ensure consistent messaging across channels. Then we brought the brand to life through digital with campaigns, blogs, ads, emails, promotions, social media posts and stories, videos, and much more.