Elevating the Sweet Factor
Sweet Defeat is a revolutionary unique product that stops sugar cravings instantly. Their sweet suite of products curb sweet cravings with the use of gymnema.
The Ask
Matchfire was tasked with redefining Sweet Defeat's brand positioning, messaging and identity for Sweet Defeat in order to better align with their target consumers and expanded product offerings. After the new Sweet Defeat brand was finalized, we also reimagined how this brand came to life through packaging, all digital properties and ultimately, Sweet Defeat's website.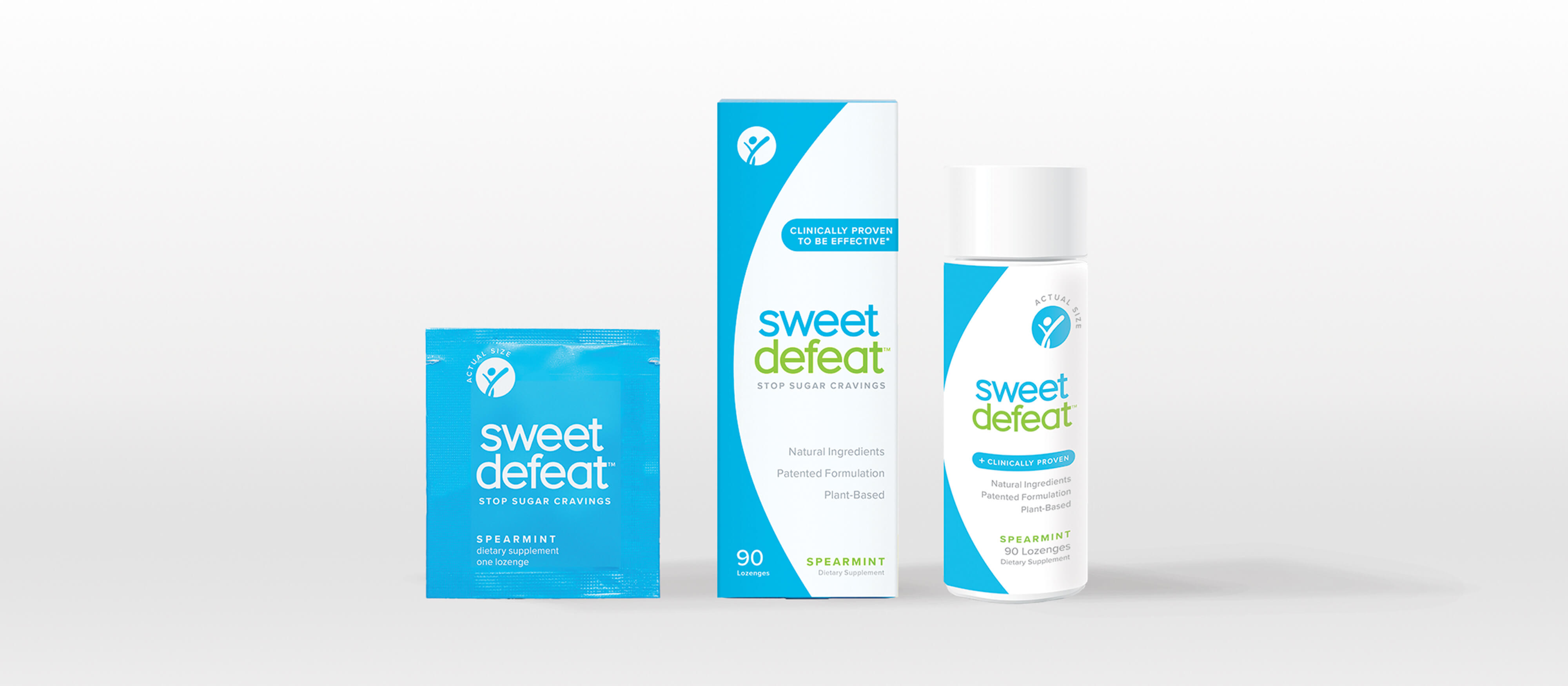 The Solution
After going through a brand discovery process with stakeholders, analyzing existing assets and data, and competitive and industry research, we determined an emotional connection to the consumer was missing from the existing Sweet Defeat brand.
Competitor brands within the diet and lifestyle category must speak to why someone needs the product and convey the results it offers. With this insight, we updated Sweet Defeat's logo and brand messaging throughout all branded properties.
With the logo, we simplified the brand mark to closely resemble a human figure. Coupled with this alteration, we also introduced a softer font and utilized the brand colors to offer visual and contextual differences between the "sweet" and "defeat."
After a finalized logo, messaging and new approach to their packaging, we set out to better outline and visualize Sweet Defeat's website and shopper experience.
In parallel, we also built an intricate social media strategy, email marketing calendar, as well as redesigned branded collateral, trade show materials and partnership assets.
After deployment of the new Sweet Defeat brand and strategic marketing plans, Sweet Defeat has increased customer retention, increased organic email sign ups, and doubled engagement across their paid social media.