Creating a highly effective holiday campaign
Forty years ago, Forrest Mars Sr., a man with a deep love of chocolate took his curiosity and desire to forge a unique path and created an unrivaled chocolate experience just outside of Las Vegas. In honor of his mother and his family's confectionary legacy, he created a small-batch chocolate business tucked away in the Mojave Desert called Ethel M® Chocolates! Like the desert, filled with wonders waiting to be discovered, Ethel M Chocolates are delicious gems ready to be savored.
The Ask
Matchfire is a long-time partner for Mars Wrigley's, Premium Brands. As an agency partner for Ethel M Chocolates, Matchfire manages all creative design needs for the brand team. Part of this work includes the design and execution for annual marketing moments. Inclusive of holiday gifting, the largest revenue generating initiative for the brand.
The Solution
To support the holiday sales goals, Matchfire designed and launched the "Home for the Holidays" campaign—a multifaceted marketing campaign inclusive of all campaign messaging and creative for in-store, web, print and all paid and owned media assets. Including paid and organic social media, display ads, Yelp, programmatic, email, and Amazon page updates.
The primary component of this campaign was the print catalog and the corresponding interactive digital shopping catalog. In past years, Ethel M Chocolates directed catalog customers to in-person customer service and a standard URL.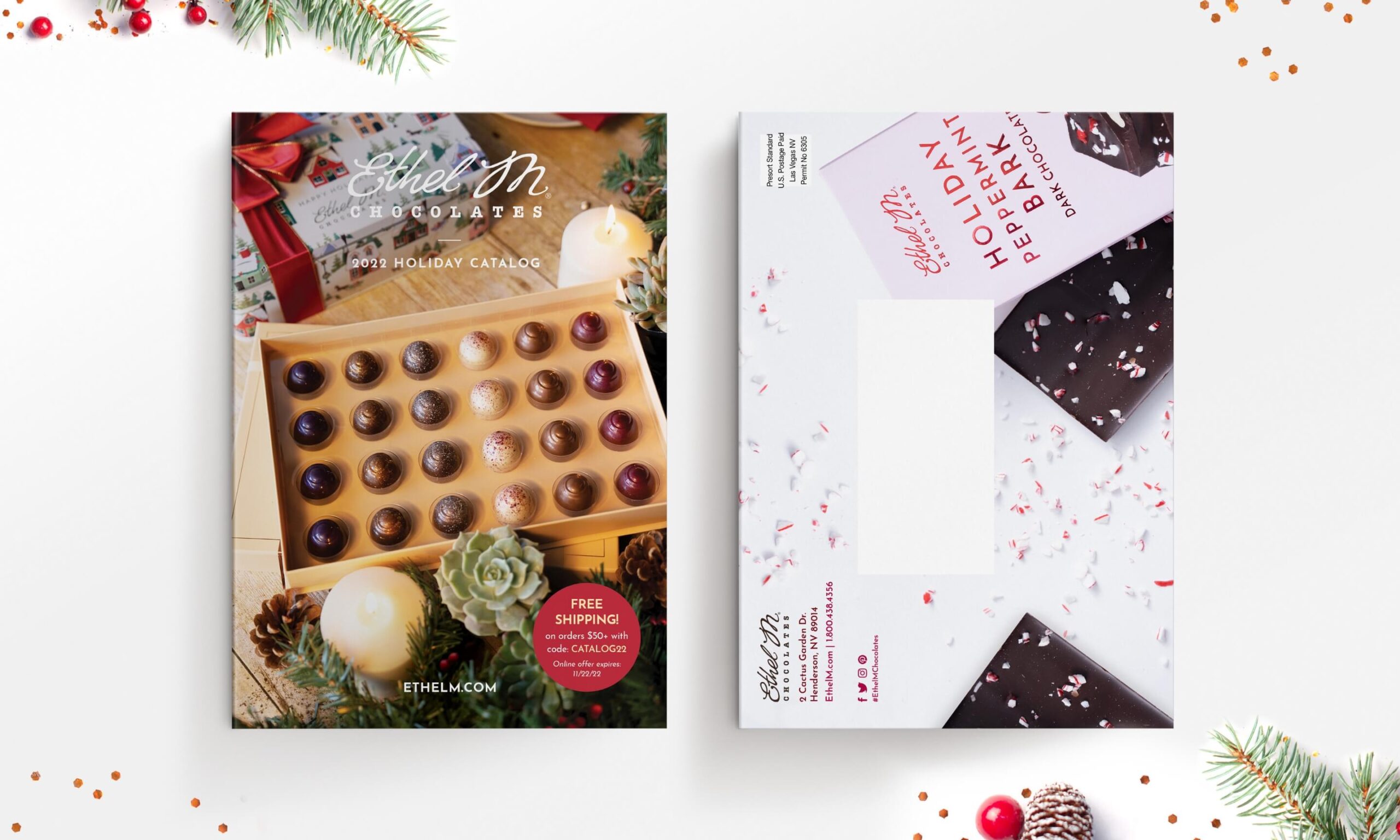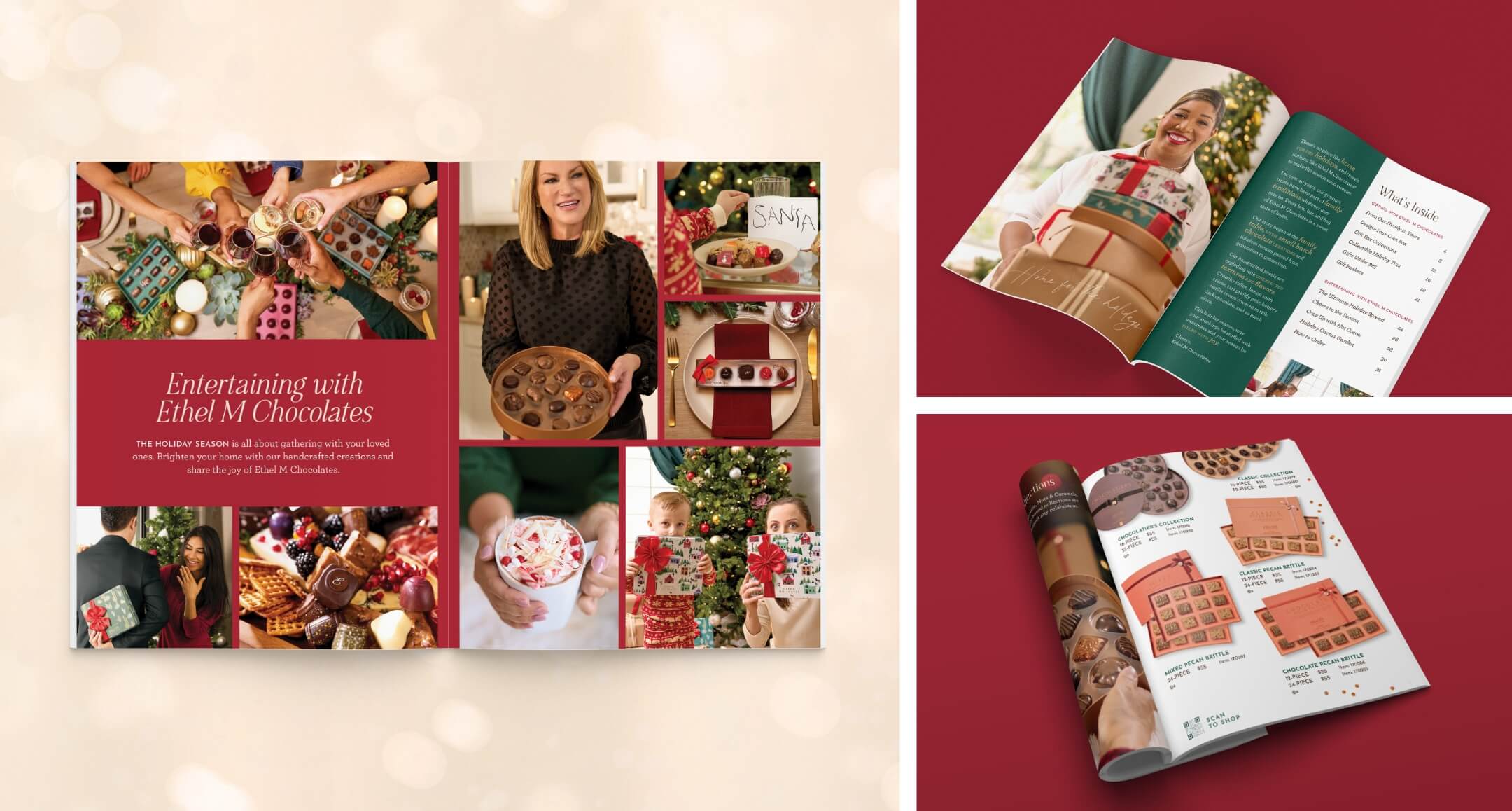 Knowing the user experience from print to digital was clunky, Matchfire's design and development teams created an interactive shopping experience that replicated the print catalog. Shoppers were able to engage in a seamless shopping experience across mediums. We circumvented all unnecessary extra steps native to the Shopify platform by designing and developing an intuitive add to cart and checkout experience.
The interactive catalog was built with React and seamlessly integrates with the Ethel M Shopify store. Users scanning QR codes in the print catalog are linked to the corresponding pages/products in the interactive catalog where they can add items directly to their cart.
Using React for the interactive catalog allowed us to create a custom app within their Shopify store without affecting the branding and functionality of the rest of the site.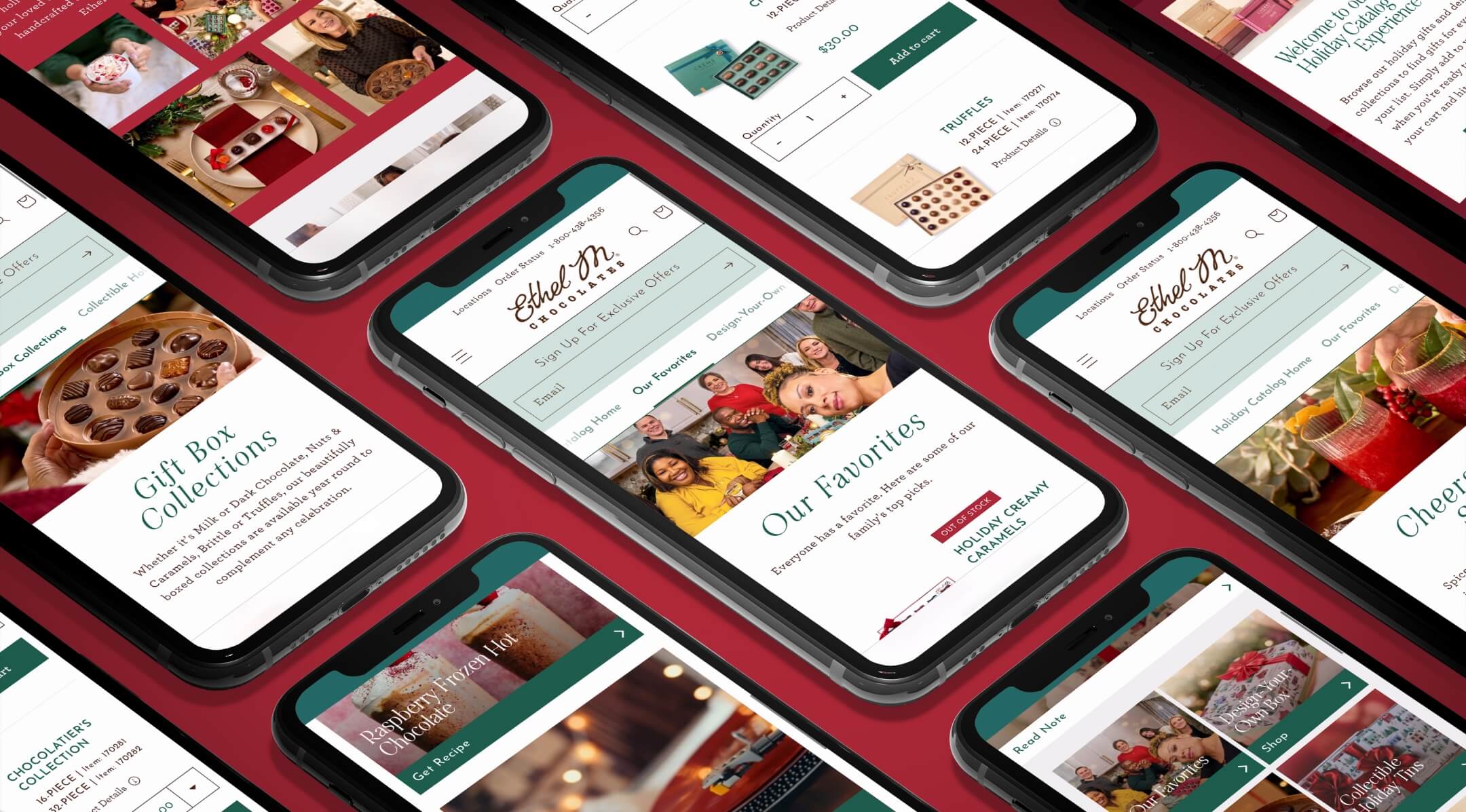 In addition, to the technological advances for the shopping experience, we pitched the idea of evolving the holiday catalog from a standard shopping catalog to a unique marketing piece that showcases the different ways to enjoy Ethel M Chocolates over the holidays—from gifting to entertaining. We incorporated storytelling opportunities, showcased new ways of enjoying the chocolates, and we included entertaining tips, a holiday playlist and custom pop out gift tags.