A Roundhouse Kick of a Brand
Just another new bottled water company? Think again. A brand new luxury bottled water brand by none other than the legendary Chuck Norris.
The Work
Typically, the brand story would write itself, after all it is Chuck Norris, but the artesian water brand needed a larger-than-life brand narrative and story, brand and packaging designs, organic and paid social media strategy, and a social impact strategy.
After discovering a natural aquifer on their ranch in Navasota Texas, Chuck and his wife Gina Norris decided to bottle this magically high pH water and share it with the masses.
Armed with just a name and a logo, Matchfire got to work on bringing the brand to life. Starting with the most immediate need, packaging, we utilized the inverse of the logo to make the brand pop on shelves. Adding in the noteworthy, bold, brand red, a gradual red tone was added behind the logo.
Sprinkling in messaging to the packaging, we reinforced the iconic Chuck Norris name and persona, as well as the Norris' family commitment to the nonprofit, Kickstart Kids. The nonprofit organization teaches karate and life skills to children, with proceeds of every bottle of CForce going to this worthy cause.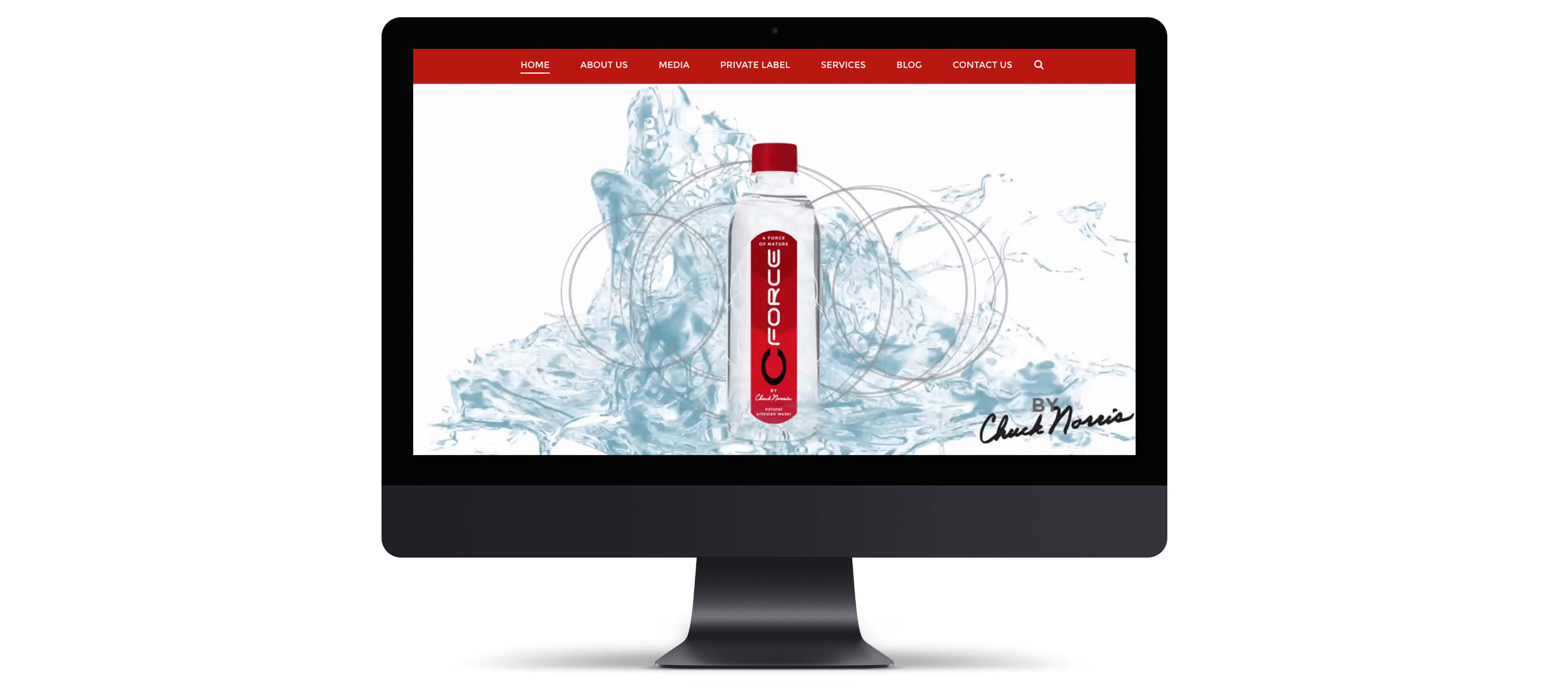 After packaging was finalized and ready for print, we transitioned to bringing the brand to life digitally. This included a brand new, dynamic website that not only told the story of CForce, but also included a retail store locator and an e-commerce store to sell directly to consumers.
In tandem with the website build, we also built the brands first marketing strategy, including an organic and paid social strategy with corresponding creative. Chuck Norris himself has a massive community following, so we decided to have a little fun with the social media content.