Extending the moment.
CARE was founded 75 years ago in the wake of World War II to support war survivors with lifesaving food and supplies sent in the world's first CARE Packages®. This was the very first moment of CARE.
The Ask
CARE asked Matchfire to lead the development and implementation of a multi-faceted marketing plan for the 75th Anniversary of the CARE Package that supports, delivers and exceeds their goals for maximizing the anniversary moment.
Specifically, CARE was in need of a plan for how to celebrate CARE's 75th Anniversary in alignment with CARE's poverty-fighting mission that is also memorable and impactful. The goal of the campaign was to unite Americans to send 1,000,000 CARE Packages to show the world that Americans CARE.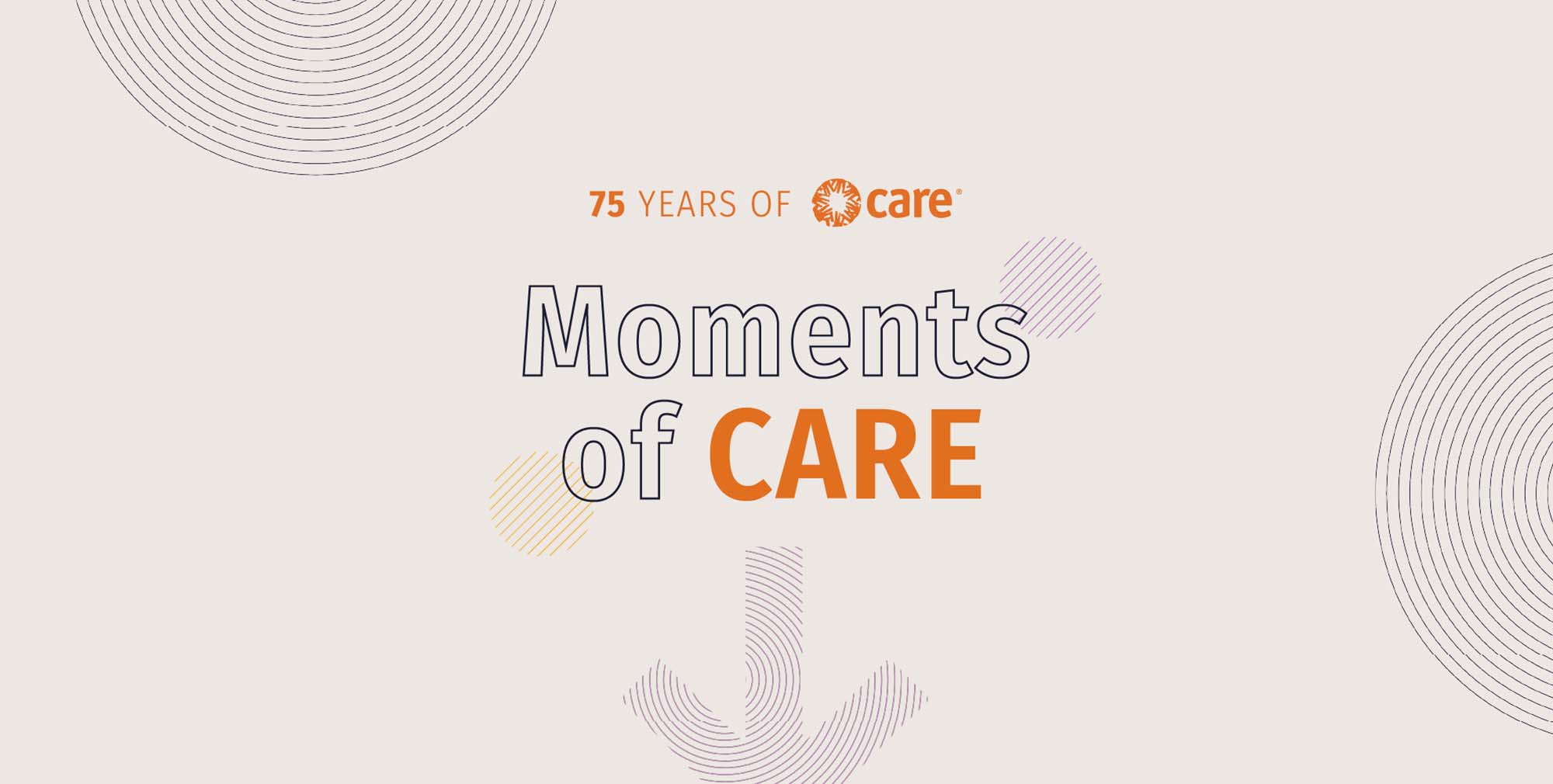 The Solution
Matchfire believed the 75th Anniversary warranted more celebrating than a single moment in time – it needed a platform to align both internal teams and the public around a central message and theme. Thus we created, Moments of CARE, a platform that provided multiple opportunities to capture someone's attention on their channels, through the mediums that matter most to them.
We used the 75th Anniversary of the first CARE package, to kick off a series of events to inspire a movement of Americans to send CARE Packages and show national and global solidarity in the face of the ongoing Covid-19 crisis.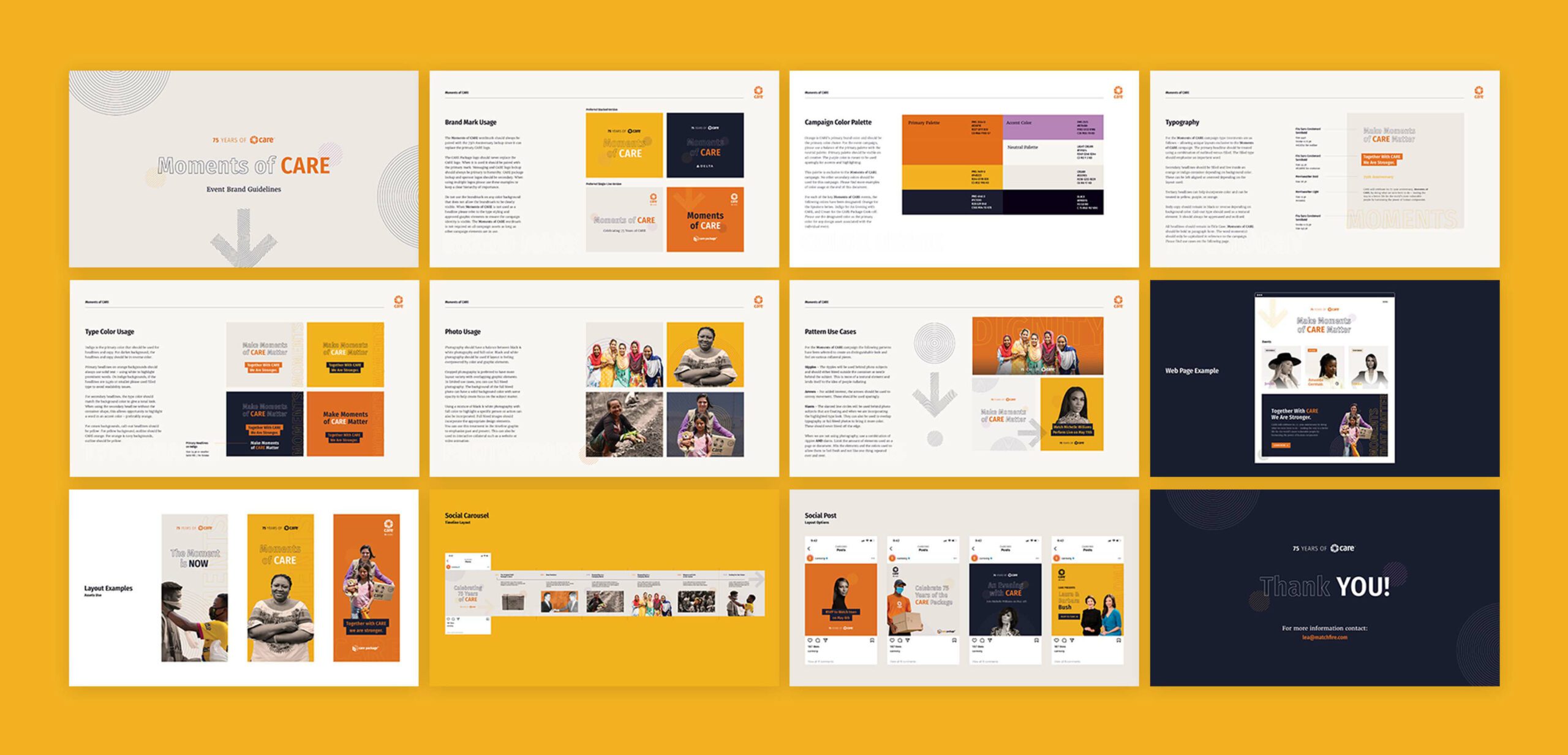 Moments of CARE Brand Guidelines
Through the Moments of CARE platform, we were created memorable moments in time that inspired users from all corners of the U.S. to join in on the celebration. Activations included,
An Evening with CARE which was a special experience featuring musical performances and stories of impact from around the world.
Moments of CARE Speaker Series that included speaking panels of Mothers, World Leaders, and Financial Leaders.
CARE Package Cook-off with celebrity chefs featuring contents from the original CARE Package.
Paid media partnerships with NPR, Upworthy, Facebook and Instagram supported over 25M impressions while earned media placements and live streams reached over 2.4M viewers.
Matchfire also worked closely with the CARE Corporate Sponsor team to support the team in reaching their goal of raising nearly $1M. Corporate sponsors included Bounty, P&G, Cargill, Microsoft, Morgan Stanley, PepsiCo and UPS.