American Heritage Chocolate
Bringing the Sweet Brand to Life
AMERICAN HERITAGE® Chocolate is part of the Mars Wrigley Confectionery family of brands. A client relationship lasting over 9 years, Matchfire has had the opportunity to work on a variety of brand needs. Our work with AMERICAN HERITAGE® Chocolate ranges from website development, maintenance, and management, to analytics and brand strategy, to design and production work including point of purchase materials, wearables, and video production.
Ongoing Support
As one of the primary agency partners to the brand, we manage several strategic initiatives such as:
Content strategy

Email strategy and execution and database management

Council on content, advertising, and general marketing strategy

Copywriting and content creation

In-depth Website analytics and reporting

General Website Maintenance

Continued SEO optimization

Continued accessibility optimization

Identifying and coordinating paid and earned media opportunities

Website Refresh UX, Design & Development
Website Design and Development
We created a completely responsive website that enables existing users to entice new users to the site through sweet social sharing tools, built directly into a custom parallax timeline. In addition, robust and informational features were created to drive traffic to historical partner sites for online orders. Product retailers and MARS associates can collaborate to manage and maintain the site's content through three separate CMS login levels. Check out this recap video shared at the Historical Chocolate Society meeting in 2019.
Development tech:
Headless architecture

Multiple user-types with different experiences and permissions 

Extensive SEO work and metadata management

Stringent accessibility requirements 

React search
Design Support
Shown below is a selection of design work from point of purchase materials for in-store display to wearables, lifestyle photography, custom gifs, and assets for the AMERICAN HERITAGE Chocolate brand store on Amazon.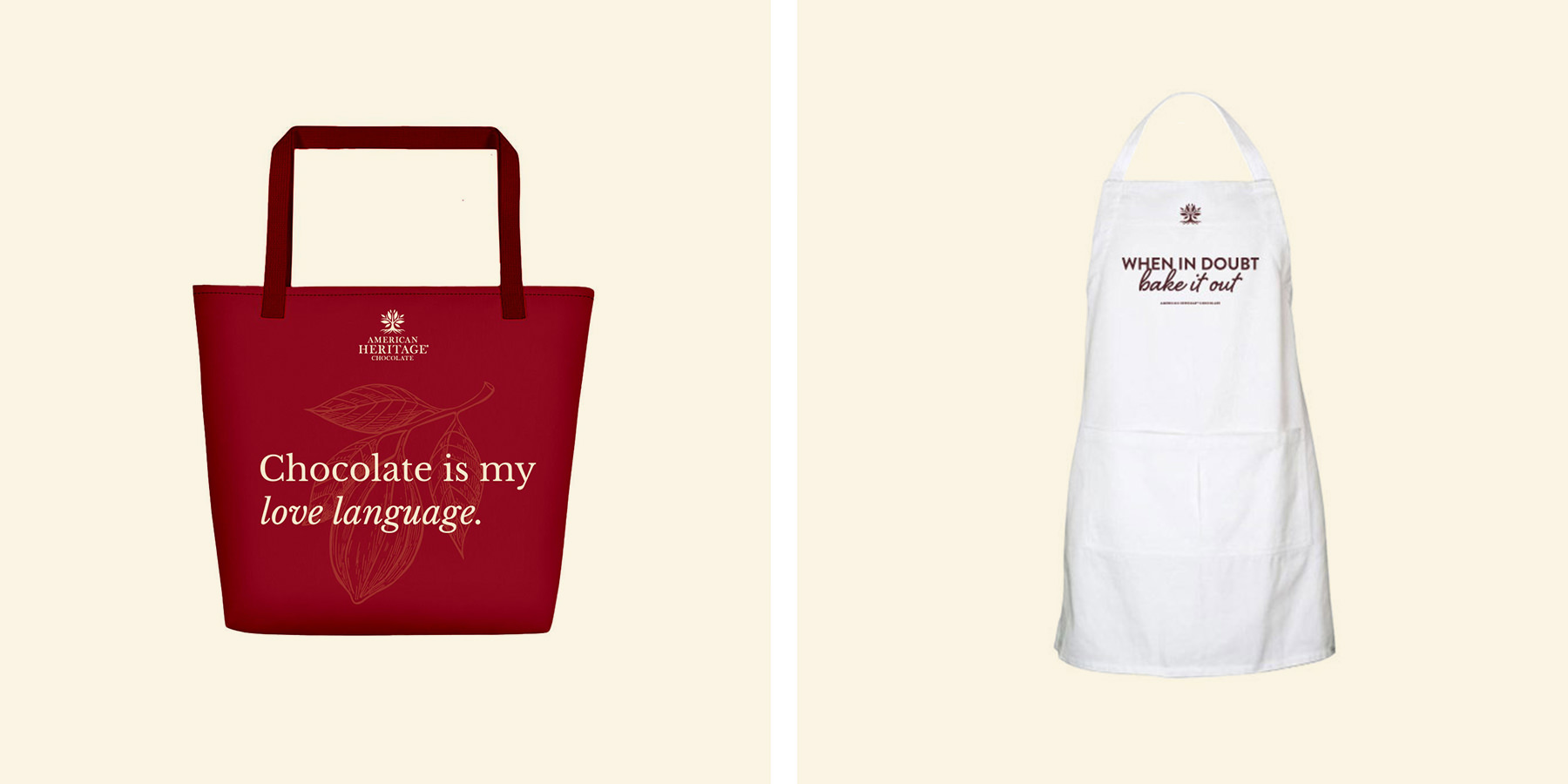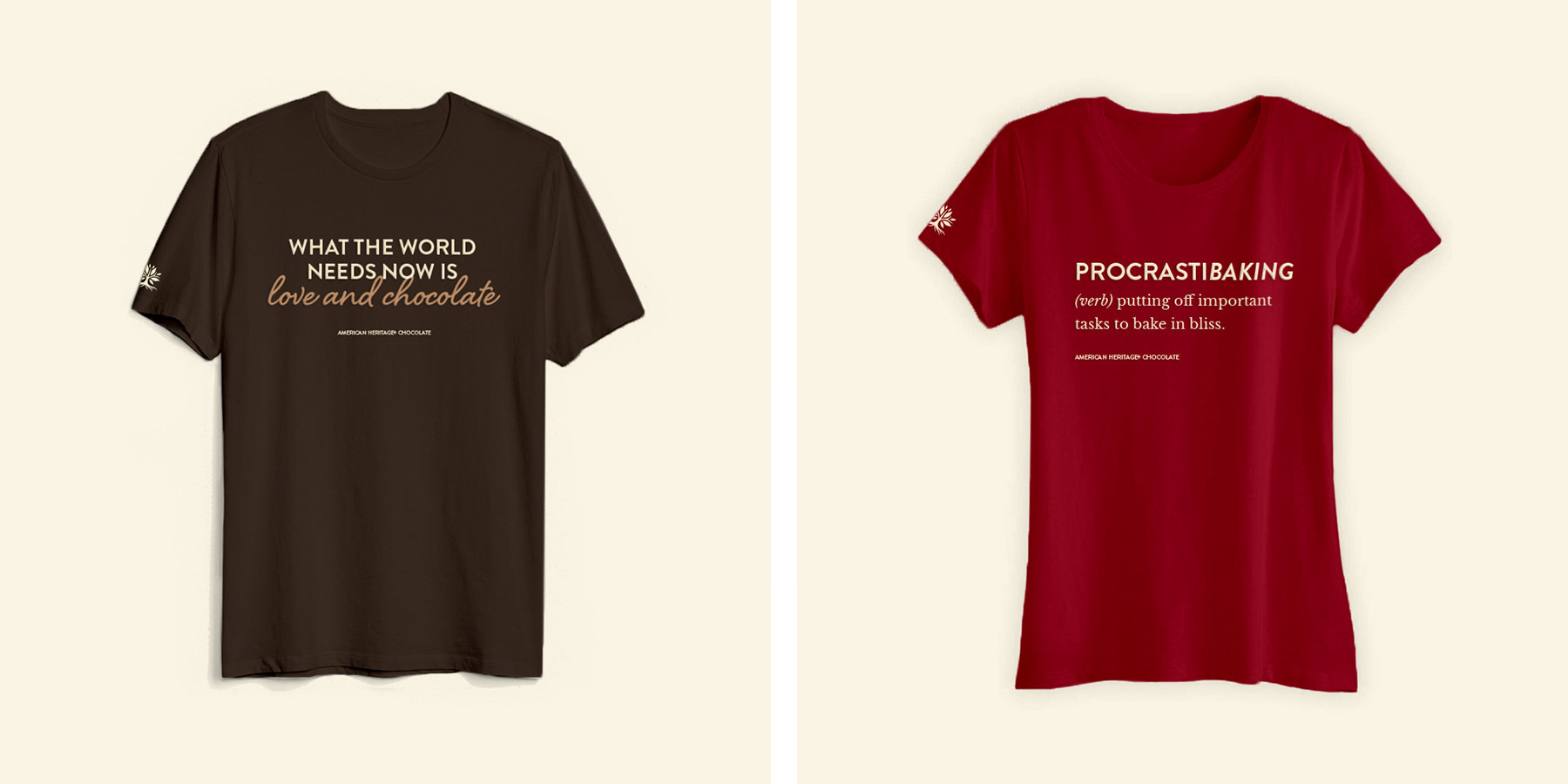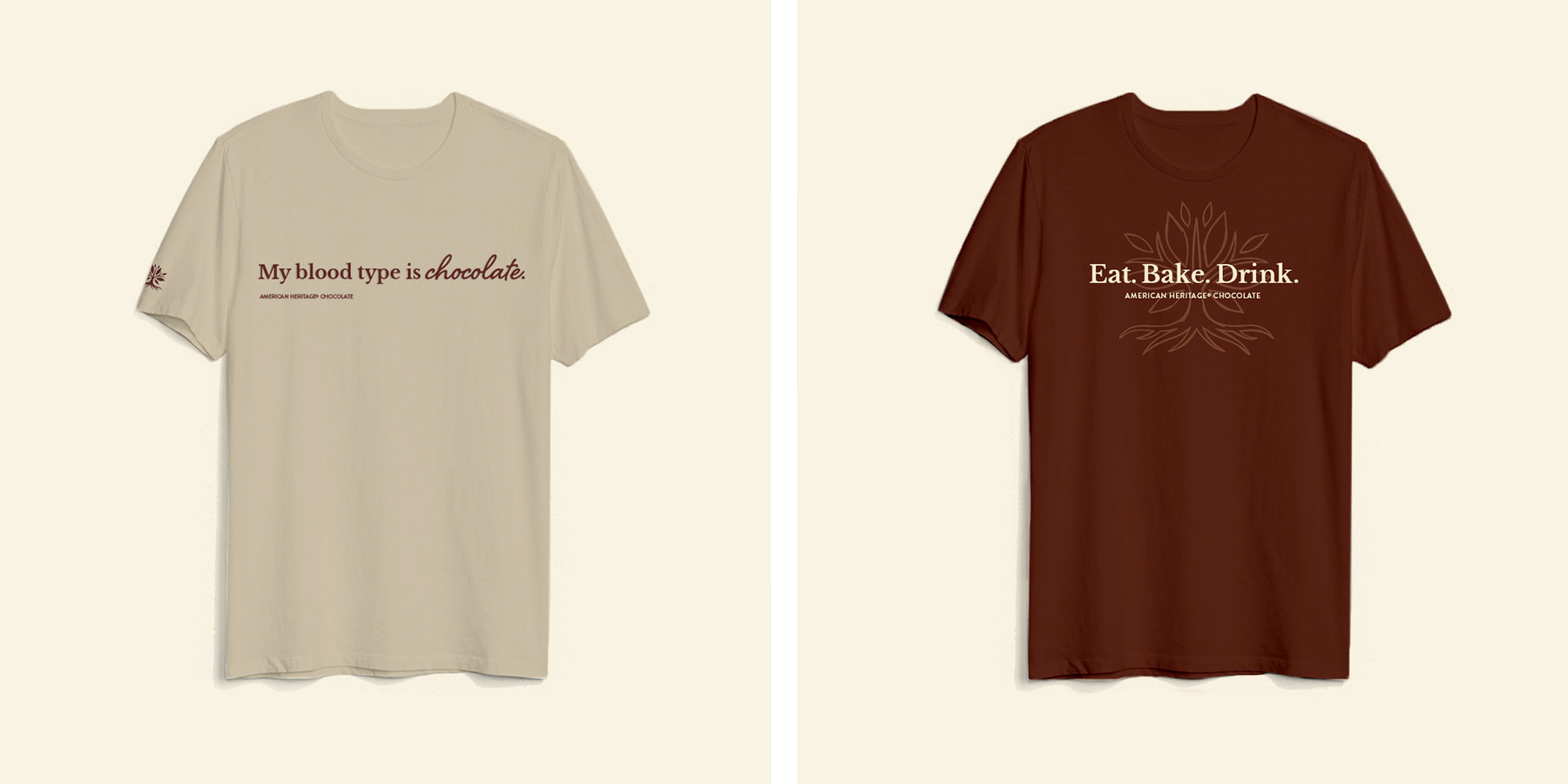 Wearables Slogans & Designs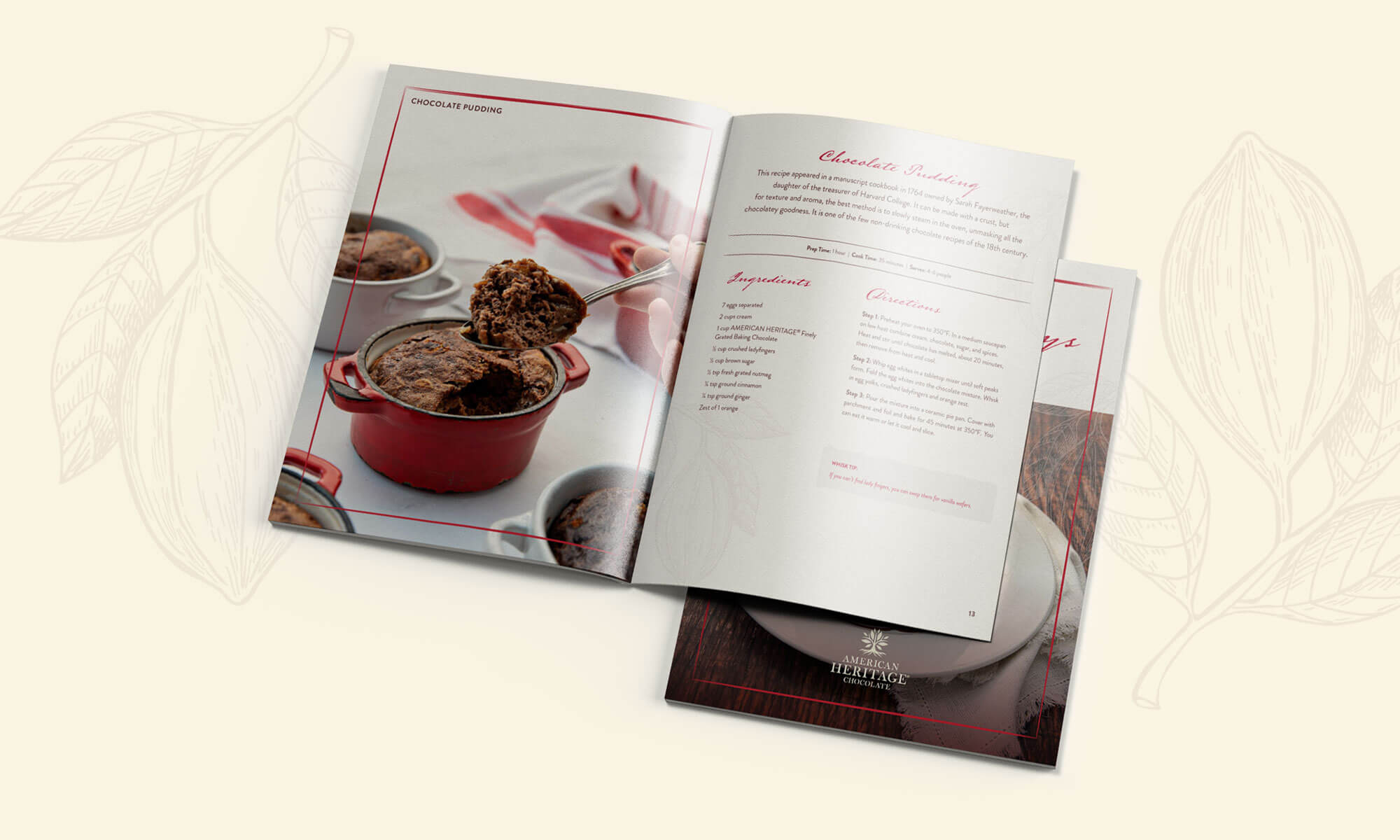 Historical Recipes Booklet & Promotional Video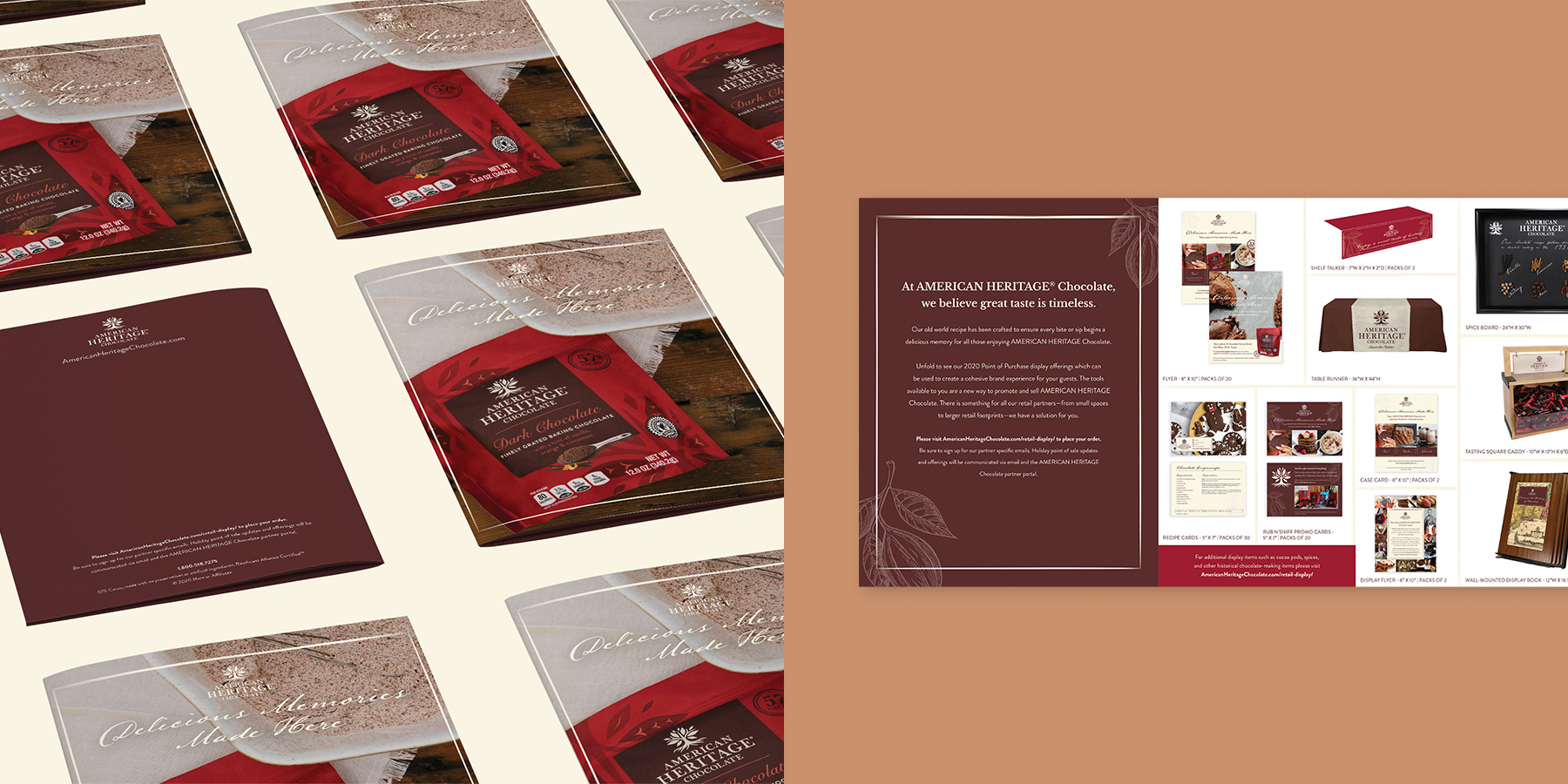 Above: Retail Display Brochure | Below: Display Banner & Recipe Cards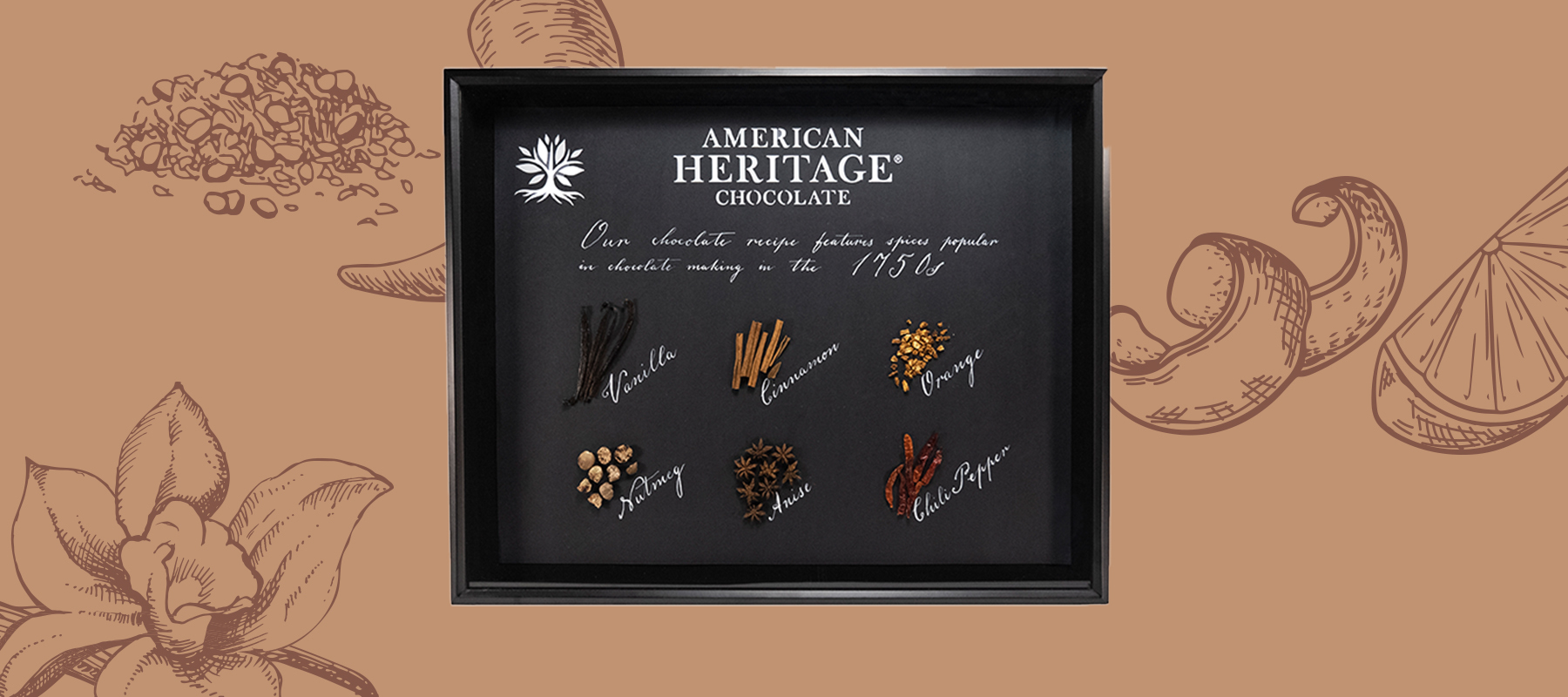 Custom Made Spice Board for Retail Display + Custom Spice Illustrations Shown as Background Design Element

Amazon Assets for Branded Store Front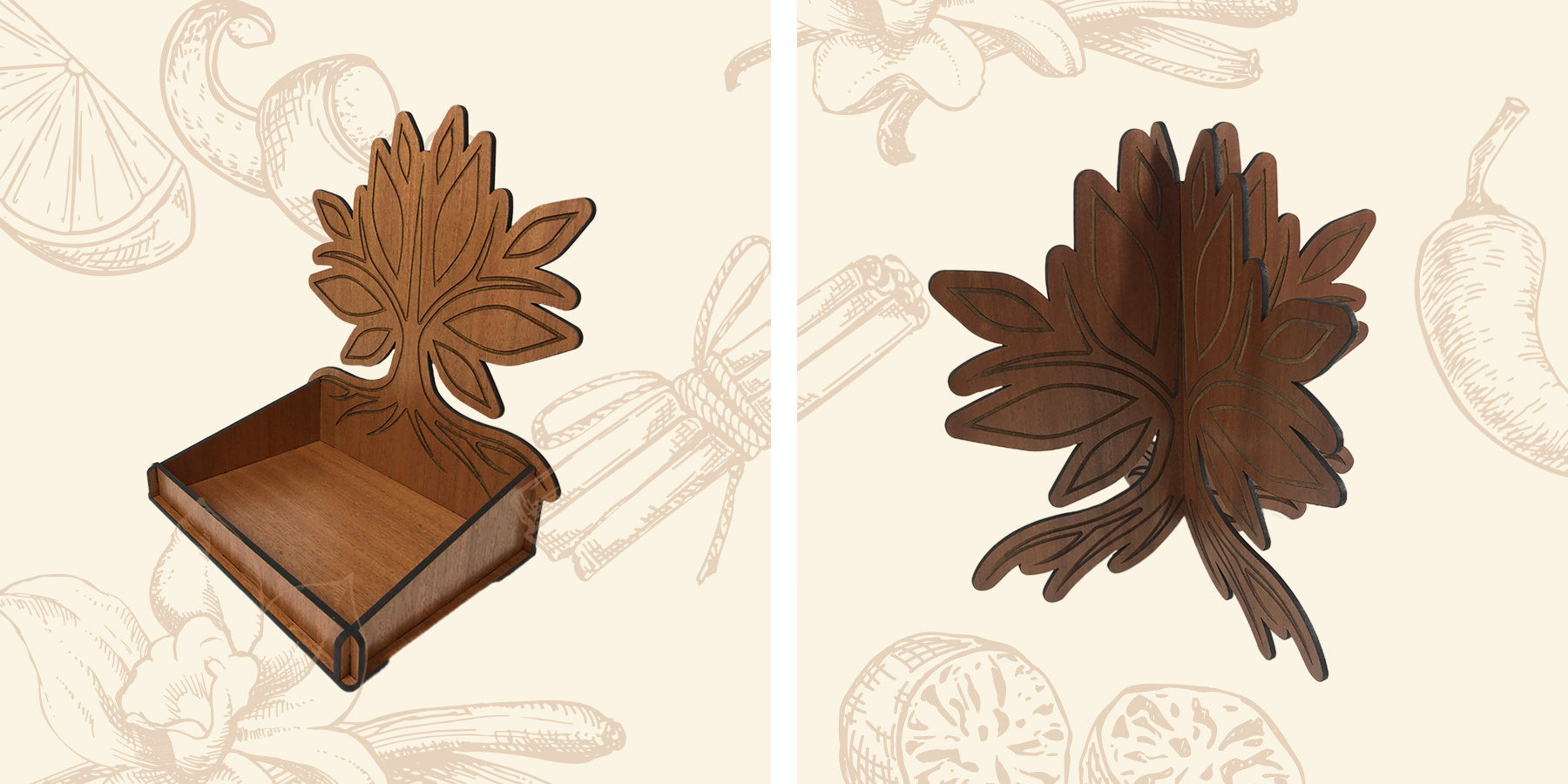 Custom Design & Crafted Wooden Display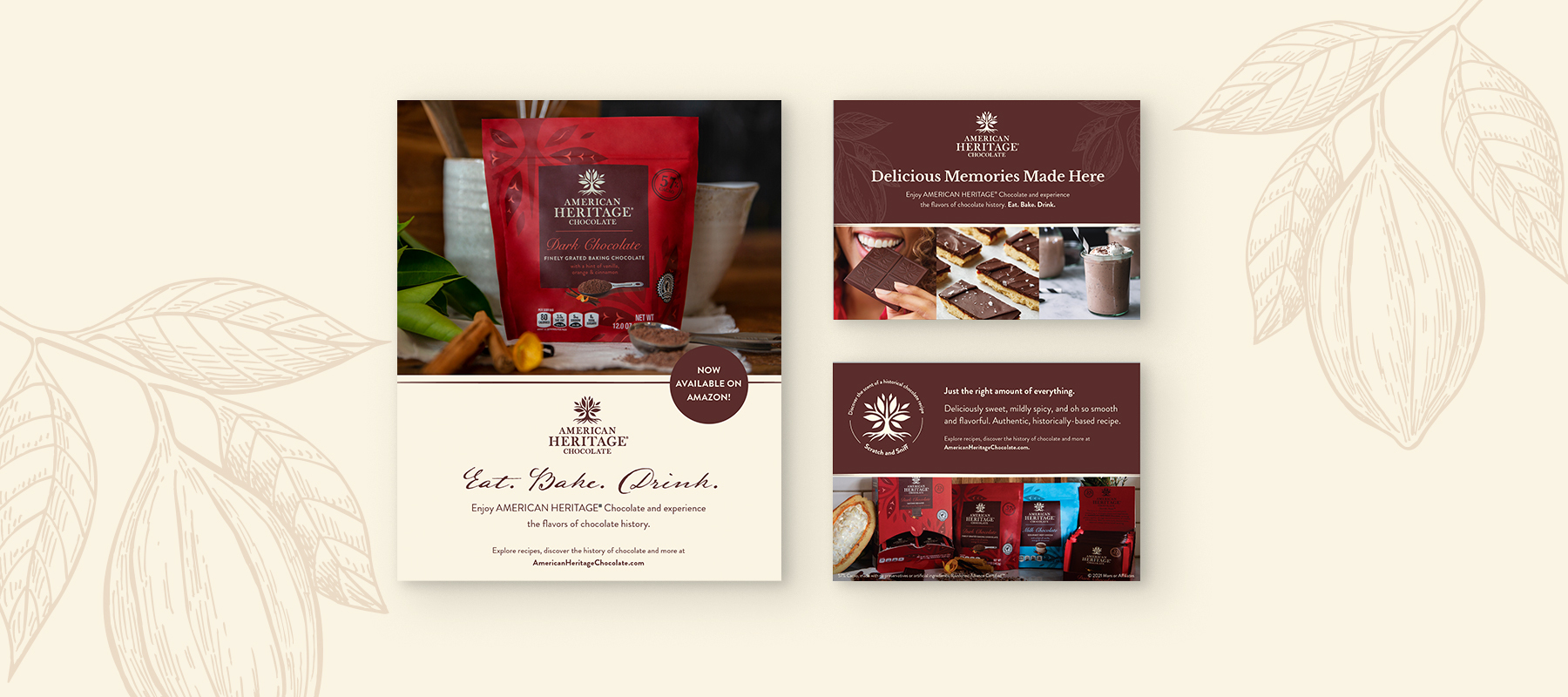 Case Cards & Scratch n' Sniff Postcards

Custom Gifs for Instgram