A Rebrand Inspired by the Experience of Cinema
After years of operating in the shadow of the Egyptian and Aero Theatres, it was time for the American Cinematheque to develop a distinct brand of their own and market themselves as a nonprofit worth supporting. To do this, they not only needed a brand, but the modern, technical infrastructure to support the organization for years to come.
The brand needed to exemplify the "what" – what they actually do – but more importantly, needed to speak to the "why" – why they do it. We worked with the American Cinematheque to shape the vision, mission and key messages, developing a lens through which the organization operates and a language for how they talk about it. This created not only internal alignment among employees, but cohesion in marketing materials to retain and expand audiences. Additionally, we created a look and feel to represent the organization, something the American Cinematheque had never had before. We knew it had to strike a balance between edgy and simple, and modern and iconic. It also had to stand out in the cluttered Hollywood market and compete with similar organizations like the Motion Picture Academy Museum and The Beverly. The result is a striking new brand identity that works well across digital channels and on the big screen.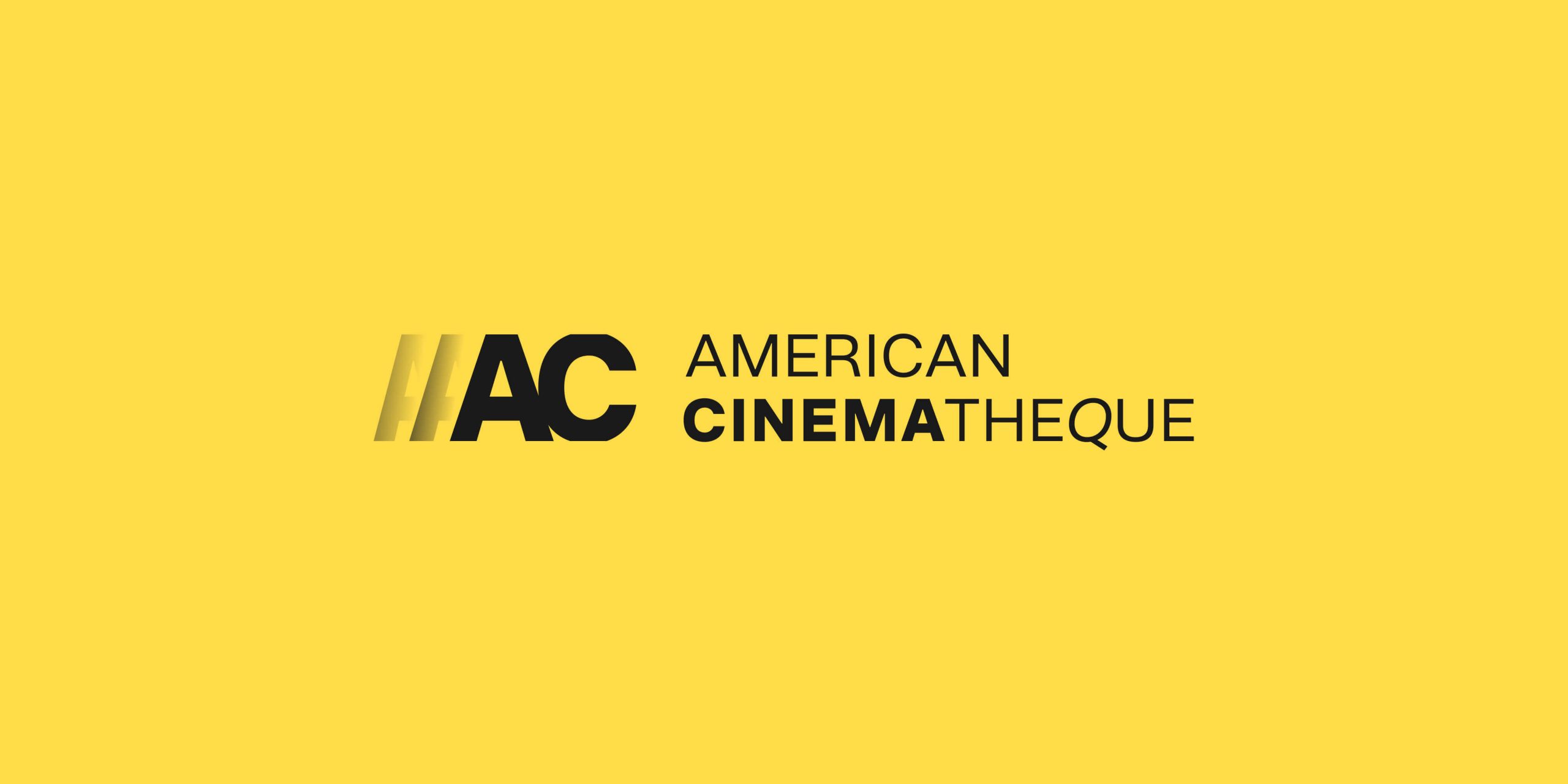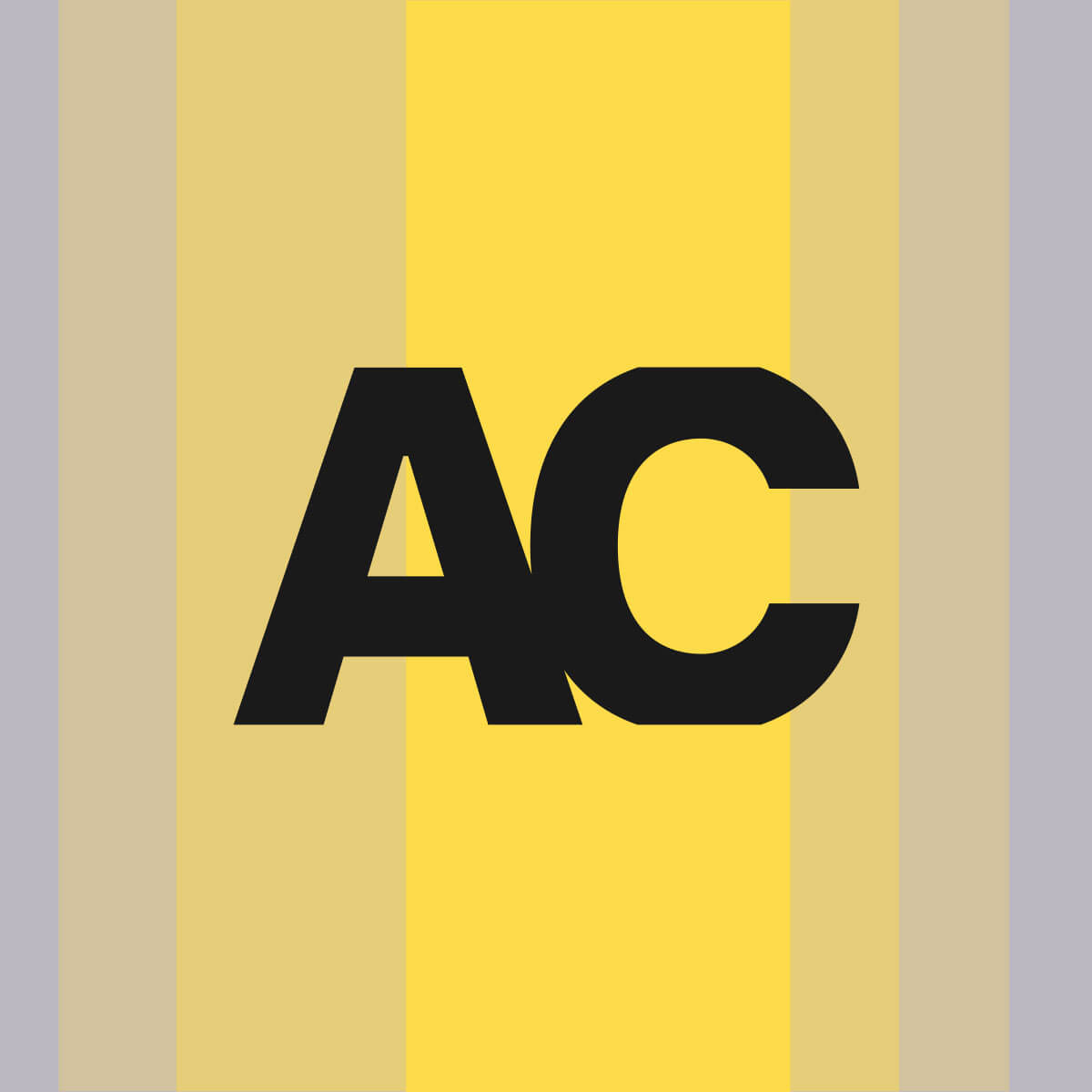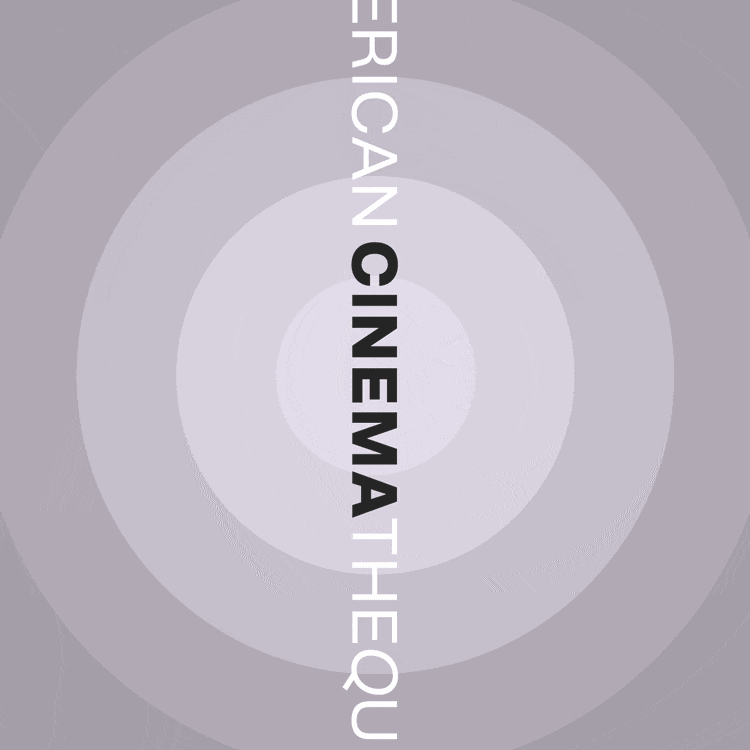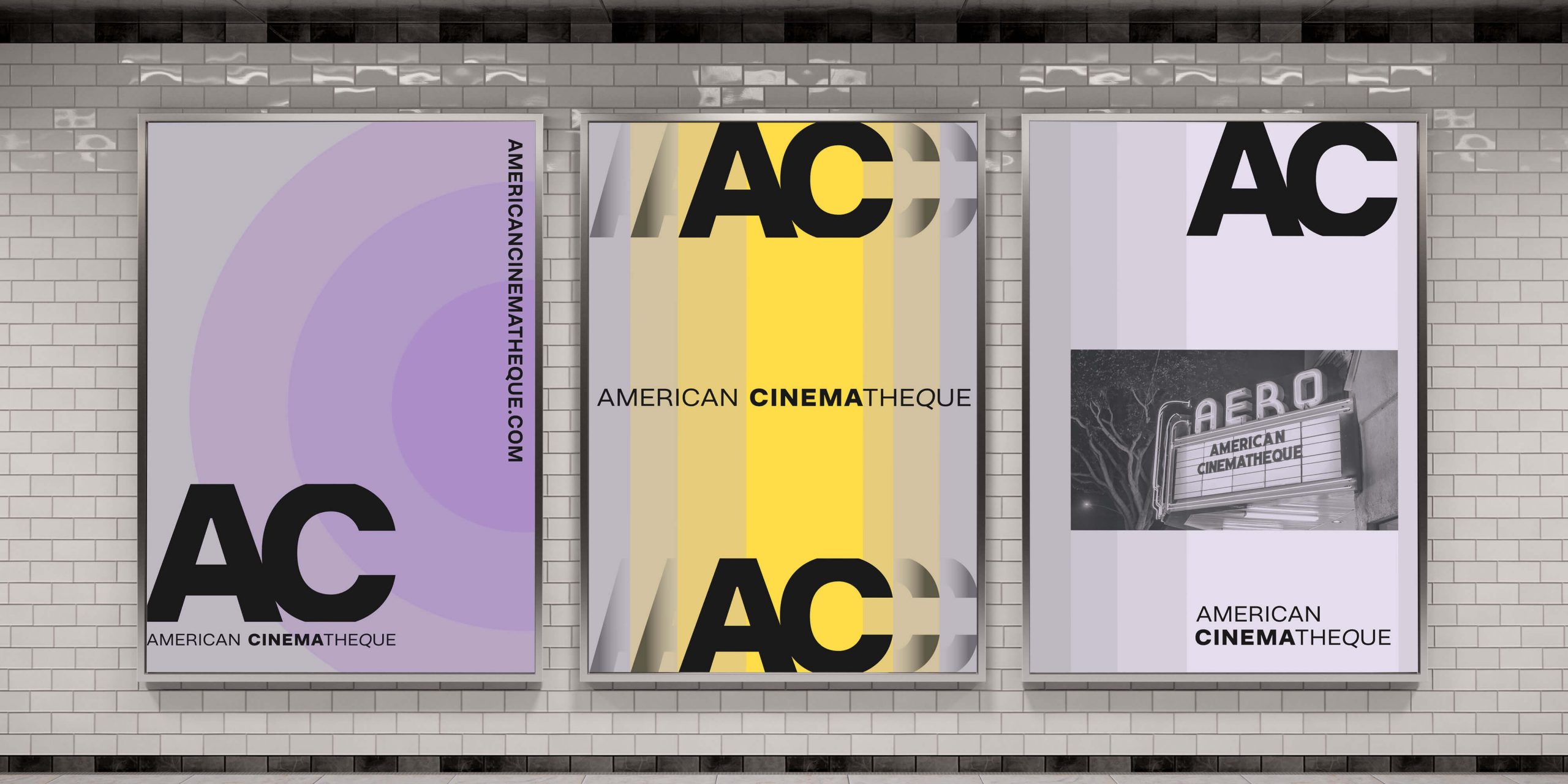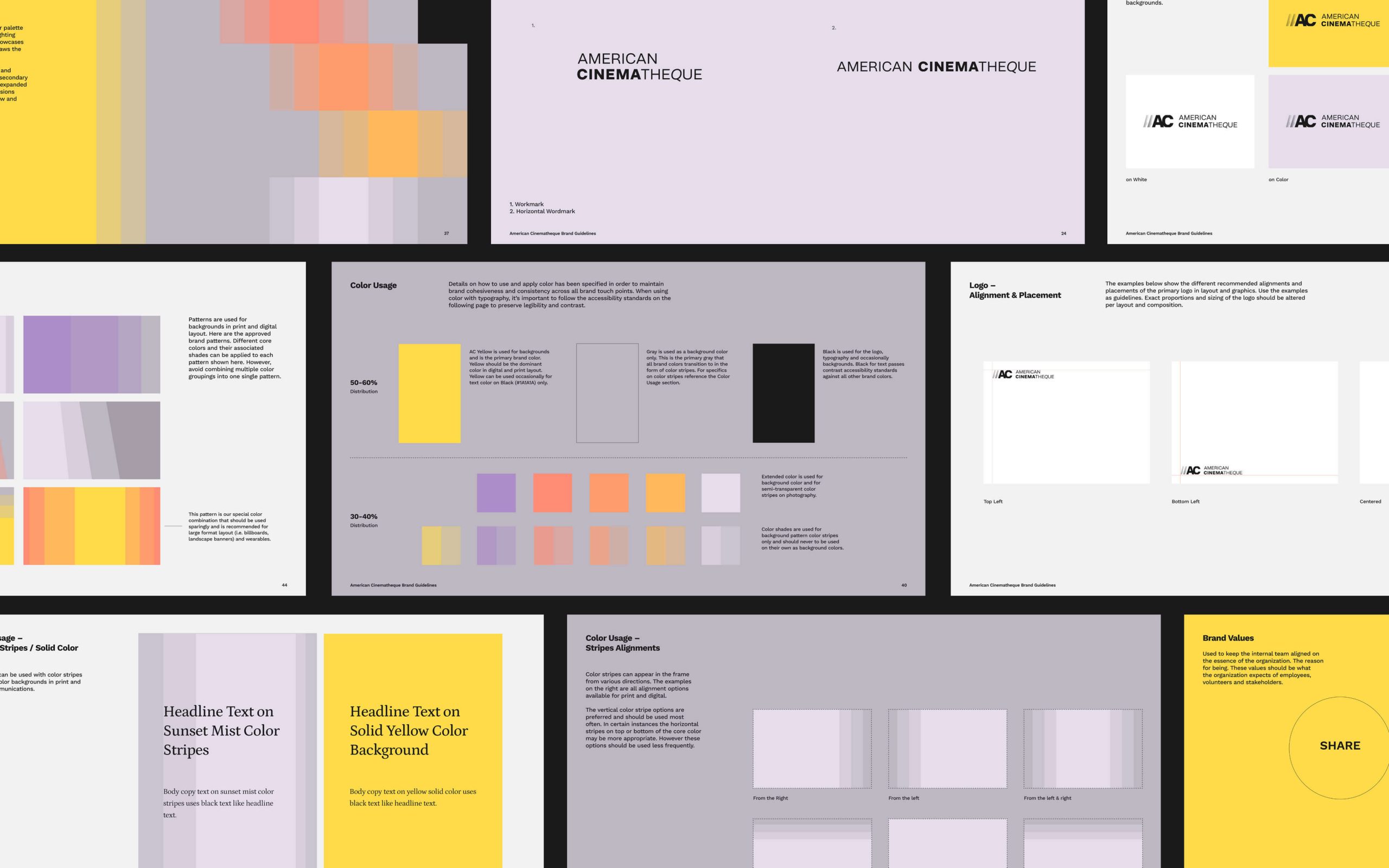 Beyond the brand, the Matchfire team audited the current technology and analyzed the needs for current operations and future growth to develop a technology roadmap with solutions to handle online ticket purchasing, donations, memberships, and ecommerce.
What we found was the previous infrastructure was antiquated, didn't meet the needs of the staff and wasn't capable of organizational growth. The roadmap resulted in is a centralized master CRM, Salesforce, which integrates with the point-of-sale system in the theatres and a new website optimized for conversion. The master CRM allows for a single record for all customers, enabling marketing teams to quickly analyze data and act accordingly. We completely rebuilt the website to maximize ticket sales with a comprehensive calendar of events with list and calendar views and advanced filtering functionality.
The new brand soft launched in January and rolled out to all marketing channels with the launch of the new website and accompanying backend infrastructure in early May. Not only did employees, existing audiences and organizational partners rave about the changes, but AC met their annual membership goal within the first month following launch.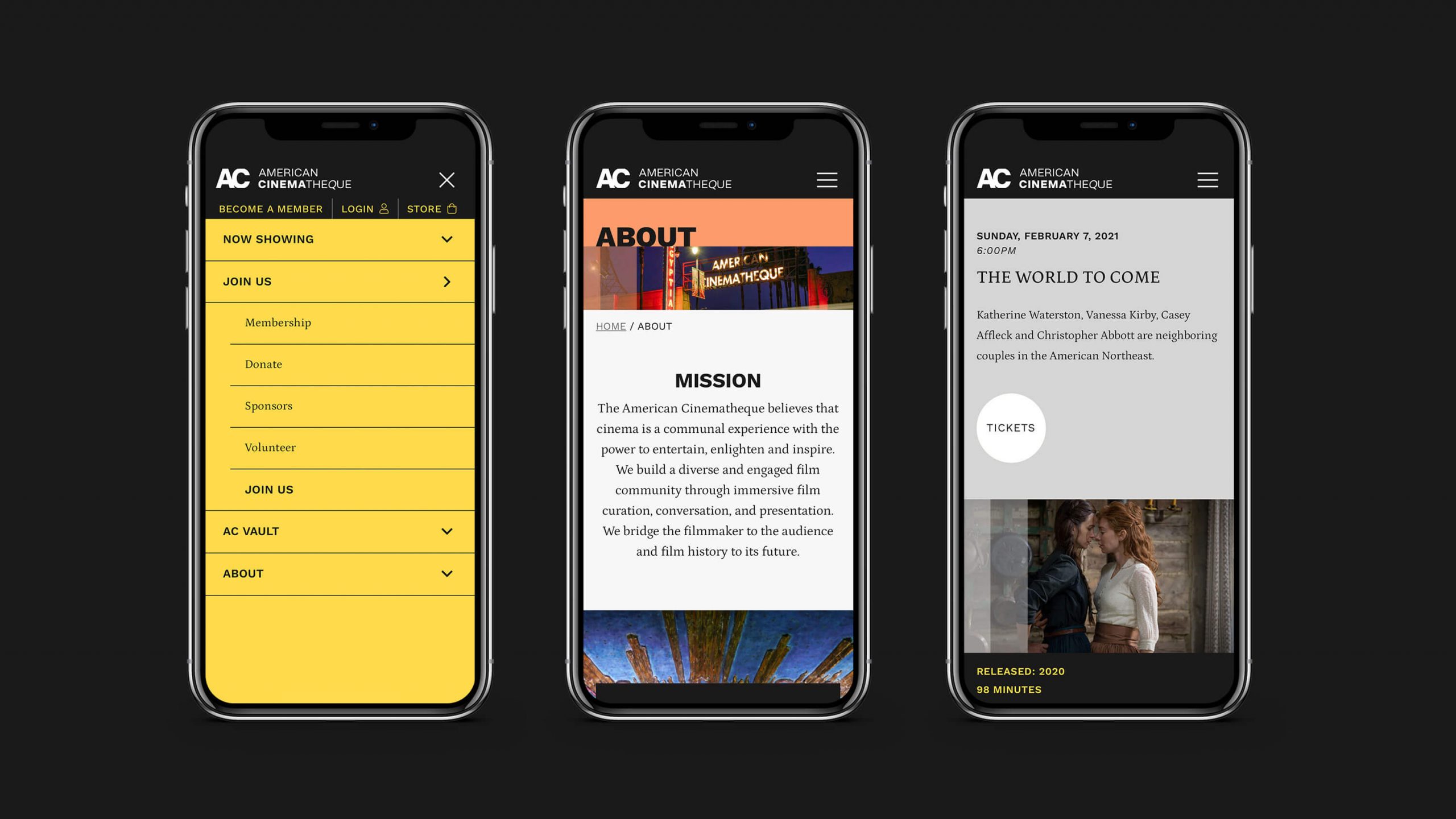 The Award
Matchfire is honored to have been awarded for this brand, design and campaign work.
PLATINUM for Corporate Brand Identity by the 2021 MUSE Awards.