Alliance to End Plastic Waste
A Global Cleanup, All_Together.
The Alliance to End Plastic Waste is a nonprofit looking to develop sustainable solutions to the global plastic waste challenge. They are on a mission to bring together global organizations, in partnership with their members, to identify and implement sustainable solutions to plastic waste through small, meaningful and impactful actions.
The Ask
The Alliance engaged Matchfire to develop, manage, and execute a multifaceted litter collection campaign to bring awareness to this newly developed nonprofit, as well as bring awareness to World Cleanup Day. The campaign needed to:
Drive awareness around the global plastic waste issue
Educate on the solutions to fix this issue
Empower users and audiences to take action
Change behavior through this awareness and education to drive action into habits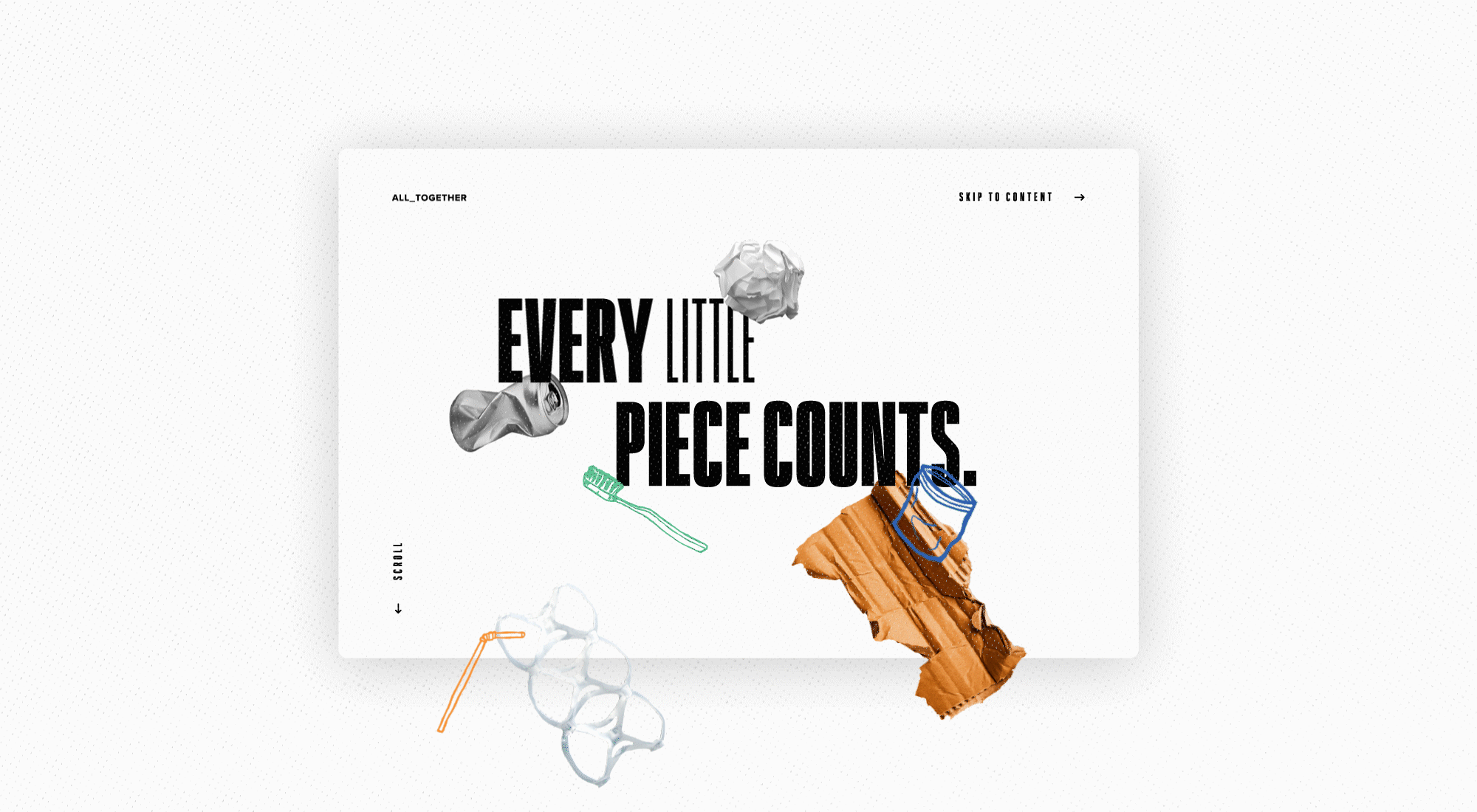 The Solution
With the participation being tracked with a litter collection app, Litterati, Matchfire led the development of the employee engagement campaign, managed the custom user experience journey with Litterati, and managed all member communications.
Matchfire designed the brand language, look and feel of the campaign, activation assets, as well as the dynamic microsite that served as a dashboard for participants, showcasing live participation with a global heat map and litter counter.
Our efforts ended up launching a movement that empowered partner organizations to action built, not around a single day, but around the understanding that it will take each of us doing our part—and then some—everyday to make the impact needed to change course.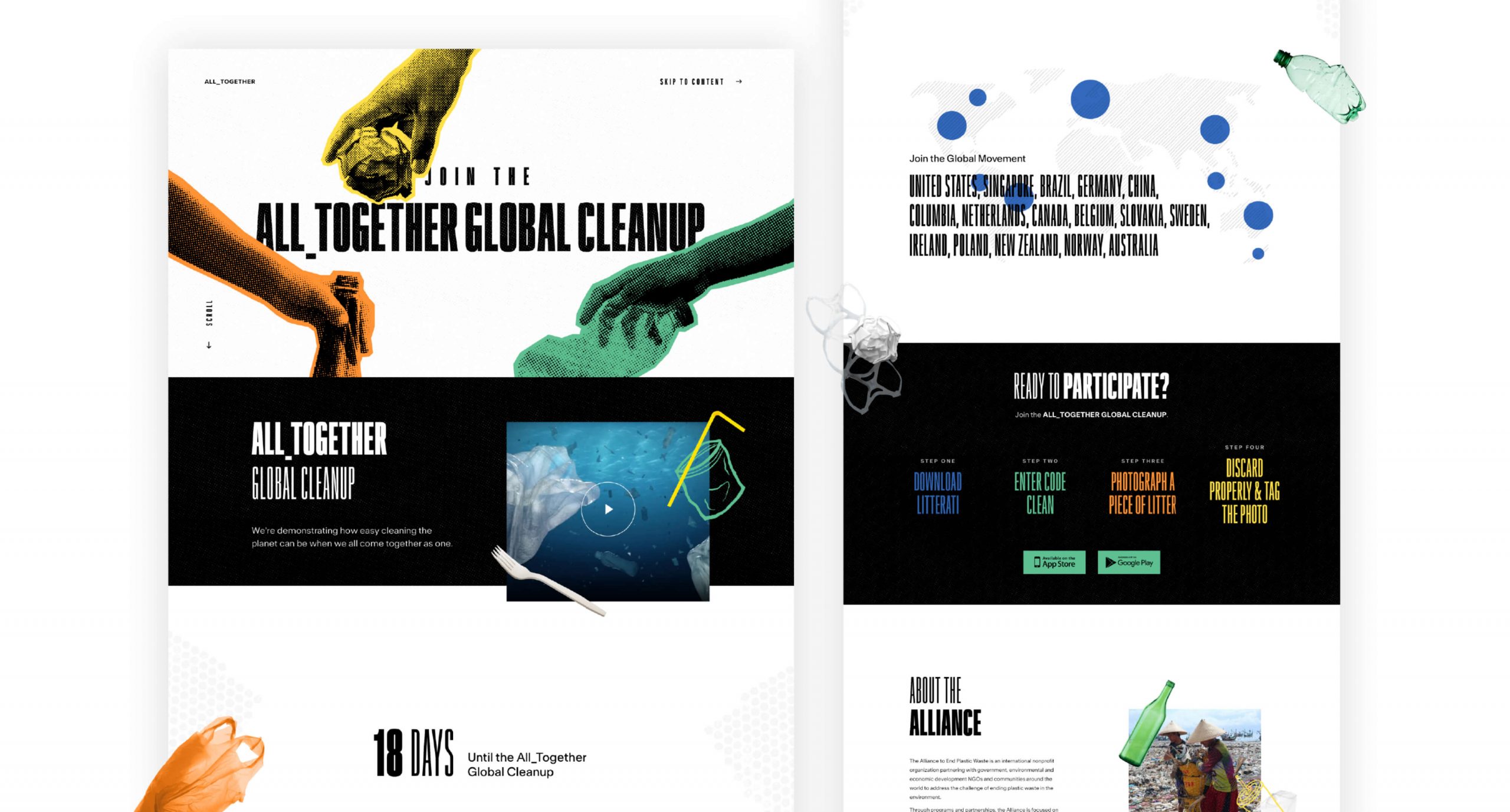 The Result
The ALL_TOGETHER GLOBAL CLEANUP campaign brought together the Alliance's 50 member companies, representing almost 1 million employees, and engaged their employees from around the world to contribute to a global cleanup. The campaign resulted in over 73 countries participating, collecting and cleaning up 768, 673 pieces of trash.
The Awards
Matchfire is honored to have been awarded multiple awards for this strategy, campaign and design work.