From consumer-led app to business oriented platform.
Thnks leverages technology and the science of gratitude to empower business professionals to build stronger relationships through efficient, personalized and thoughtful gestures of appreciation.
The Ask
Matchfire was tasked with developing a revised brand positioning that focused more on business professionals as opposed to individual consumers. And with creating a resulting stronger brand identity.
The Solution
After an extensive discovery and insights process, we updated the brand positoning to highlight the science of gratitude in business. We designed the brand look and feel, tagline and overarching messaging across touchpoints, including website, landing pages, emails, digital and print collateral, video and social. This elevated the brand's overall appearance and credibility, and focused on the new direction for Thnks as a productive sales platform for business professionals.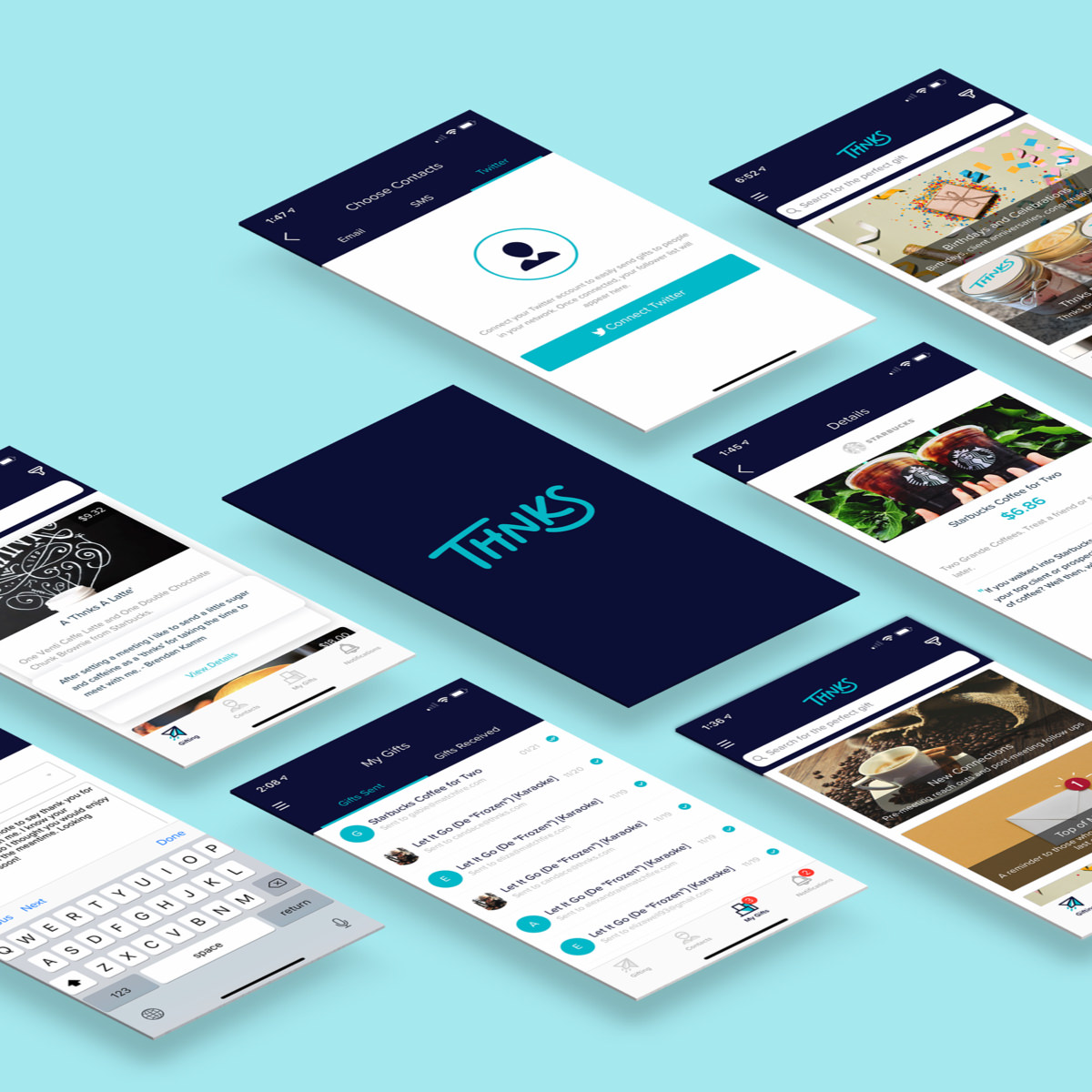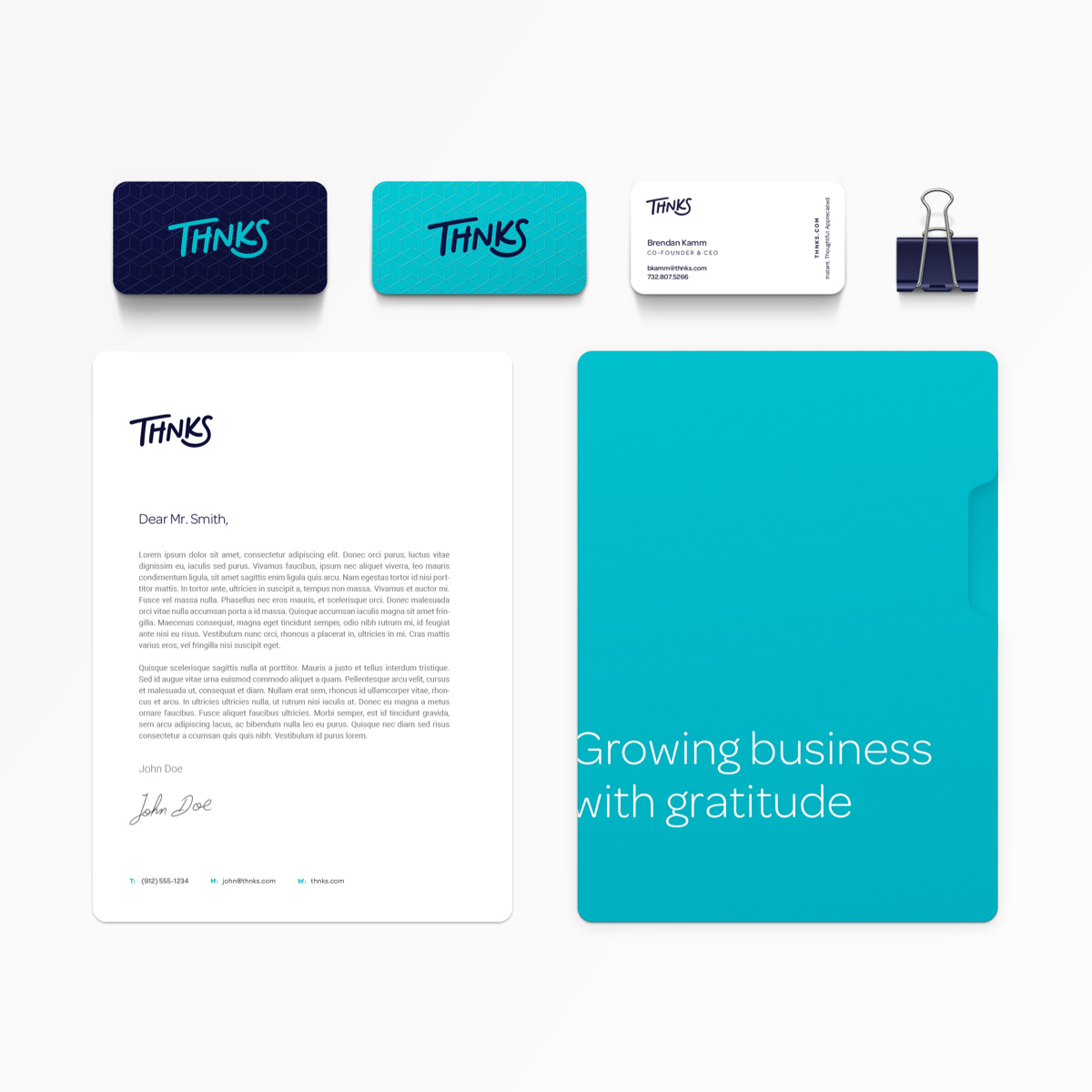 The Awards
This project has earned a Gold Branding award from the Indigo Awards as well as a Gold in Brand Identity from the MarComm Awards.  A Platinum AVA Digital Award was also earned for Thnks' Branded Video Animation.
The Indigo Awards is a design competition, judged by a jury hand-picked for their innovative contributions in digital design. The awards recognize outstanding work in digital design, with an emphasis on inspired composition and layout.
The MarCom Awards honors excellence in marketing and communication, recognizing the creativity and hard work of industry professionals. Our work consisted of creating a digital content strategy and a targeted digital campaign.
The AVA Digital Awards is an international competition that recognizes excellence by creative professionals responsible for the planning, concept, direction, design, and production of digital communication.