Showcasing Tech Benefits with a Guided Tour
Salesforce.org's Philanthropy Cloud is a SaaS-based technology platform that empowers companies to put their values into action by engaging employees and customers to create positive social impact.
The Ask
The Salesforce.org Philanthropy Cloud team was searching for a more effective way to show potential clients, partners and vendors the benefits of the technology platform integration into their company's employee engagement practices.
The Solution
As we always do at Matchfire, we wanted to look beyond the traditional sales-forward approach to explaining technology. Instead we focused on building an immersive experience, accessible on desktop all the way to the Salesforce app.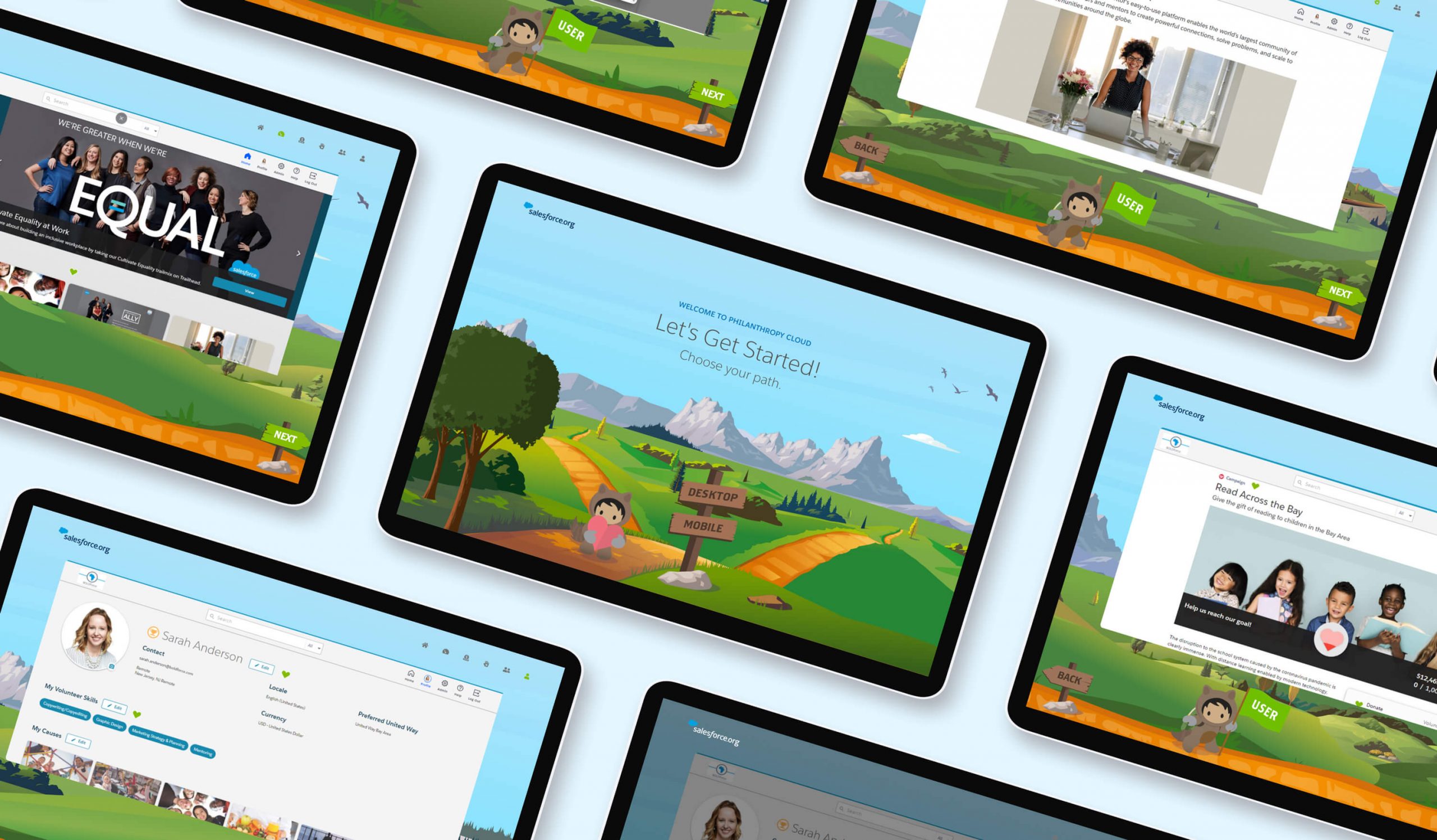 GUIDED TOUR
The interactive, self-guided tour, built within the design framework of Salesforce.org, allows users to explore the platform environment, learn about its features, and become familiar with the experience across devices.
ROI CALCULATOR
It was also critical to go beyond the positive social impact of the platform, but also demonstrate the business benefits associated with using Philanthropy Cloud. We built a separate, but complementary, secondary domain for an ROI calculator that takes users through a series of questions about their company, calculating return-on-investment in real time. To assist in lead generation, users are offered the ability to download their results via a contact form, ultimately adding to a prospect list of MQLs.