Creating a Movement to Support Victims of Domestic Violence
MoveToEndDV is a nonprofit that aims to help victims of domestic violence by providing them with the necessary resources to leave their abusive situation for good. The movement is a part of Meathead Mover's pledge to help move victims of domestic violence, free of cost.
The Ask
Leveraging the media coverage of Meathead Mover's pledge to support victims of domestic violence, build and amplify MoveToEndDV as a self-sustaining nonprofit by developing a brand, campaign strategy, and digital marketing assets.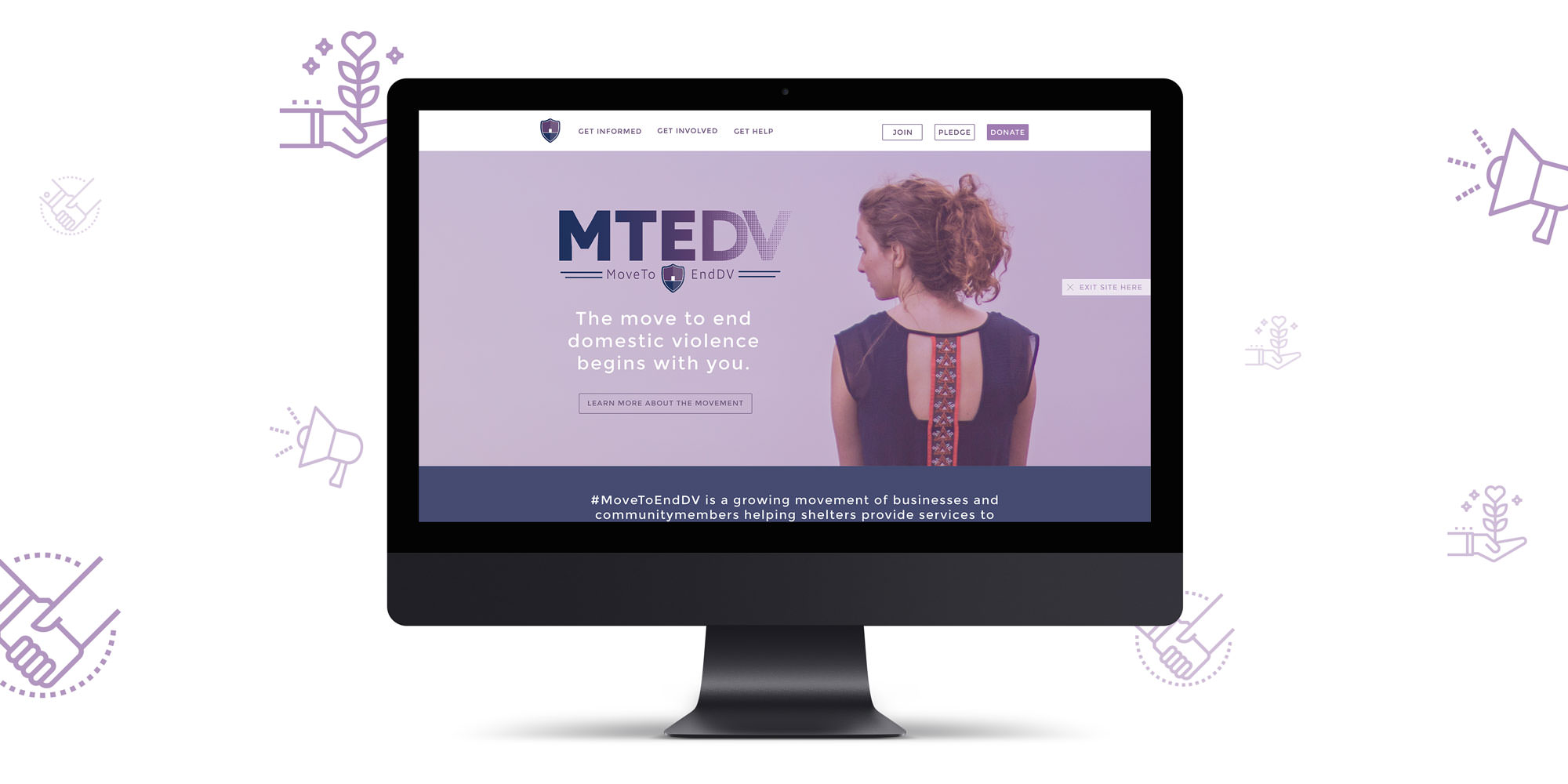 The Solution
Since the movement was initiated by Meathead Movers, we wanted to create a MoveToEndDV brand that was slightly familiar and complemented their brand, yet also differentiated MoveToEndDV as a stand alone entity. This was accomplished through a deep blue and purple color palette and a wordmark with a similar structure and elements to that of Meathead Movers. Additionally, we created an icon and badge that resembles a shield and doorway, symbolizing the protection and safety of a home. With branding established, we went to work creating a comprehensive, phased campaign strategy with the goals of attracting new sponsors, business pledgers, ambassadors and donors to the campaign. The strategy outlined audiences, messaging framework, fundraising approach, and content strategy by channel – website, social media, email, paid advertising. Strategy led to execution, including a campaign hub, MoveToEndDV.org, sponsorship outreach, social media content creation and management, email marketing, and video production.