Foundation for the Performing Arts Center
Celebrating 25 Years with a New Look
The Foundation Performing Arts Center, San Luis Obispo provides and promotes an extraordinary and accessible center for the performing arts that works to bring the community together.
The Ask
With the upcoming 25th anniversary of the Performing Arts Center (PAC) San Luis Obispo, the Foundation for the Performing Arts Center (FPAC) tasked Matchfire with designing a campaign to engage the community leading up to the anniversary and encourage event participation.

Campaign Logo Design
Quickly immersing ourselves in all things PAC, we went to work really understanding the mission and vision of the PAC. We organized thorough competitor research, pulled together industry insights, internal brainstorm sessions and stakeholder interviews. We also conducted a brand and marketing audit, identifying strengths and opportunities.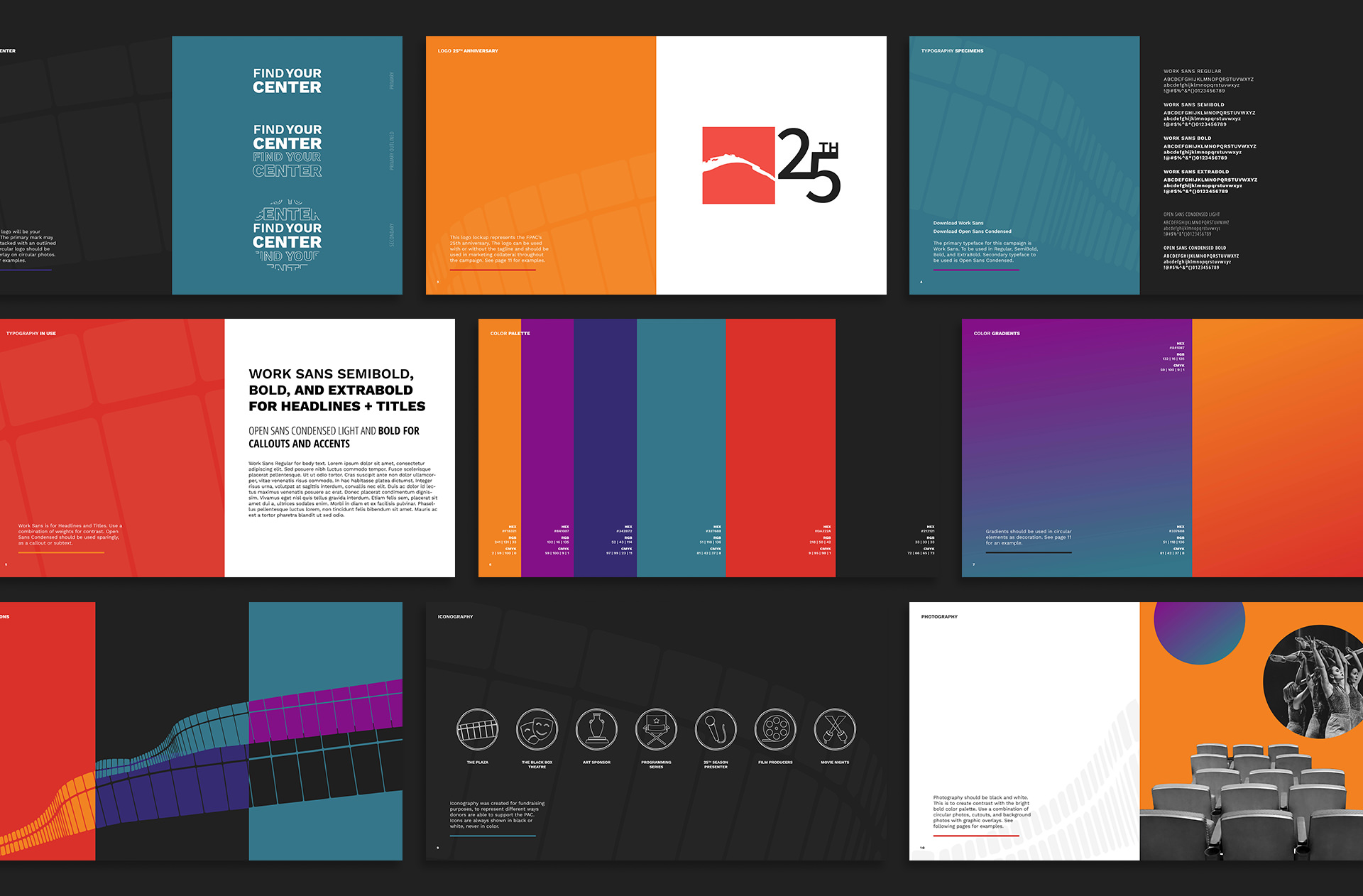 Brand Book
The Solution
Through this Discovery process, we theorized that the campaign needed to visually depict the PAC as an accessible, community hub — a place for artistic collaboration and exploration for all ages. The final campaign name: Find Your Center.
The PAC is an iconic building, with a unique structure and artistic curves. To bring this to life, an outline of the building was sketched to use as the foundational graphic element.
To pair with the PAC's bold brand red, we introduced secondary complementary bold colors to mimic the loud expression of art. Incorporating circular photography, parallel graphic elements, color and gradients, the Find Your Center campaign was brought to life through digital properties, including a website and social media assets, as well as print collateral, including billboards, posters and marketing materials.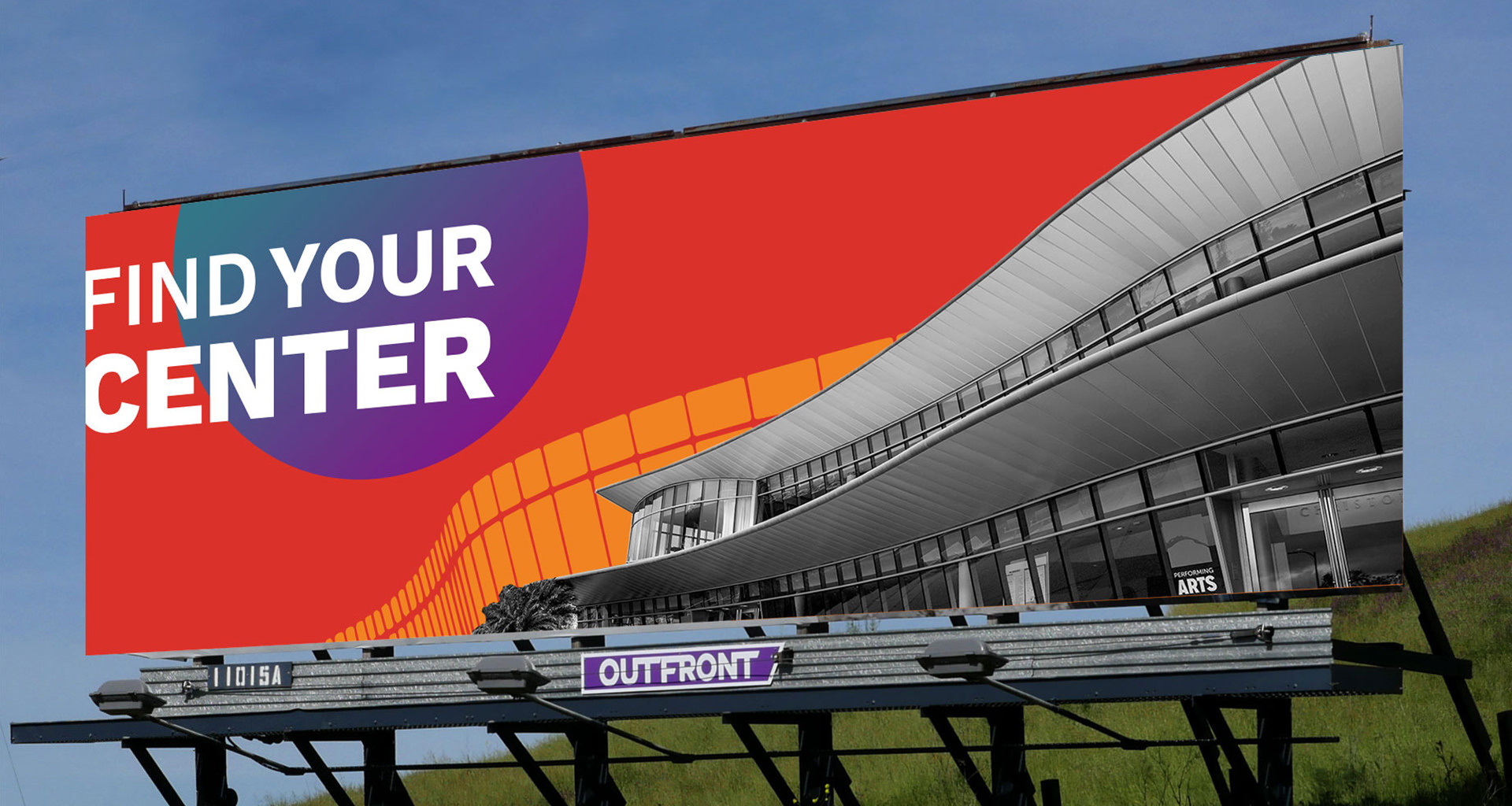 Billboard Design Concept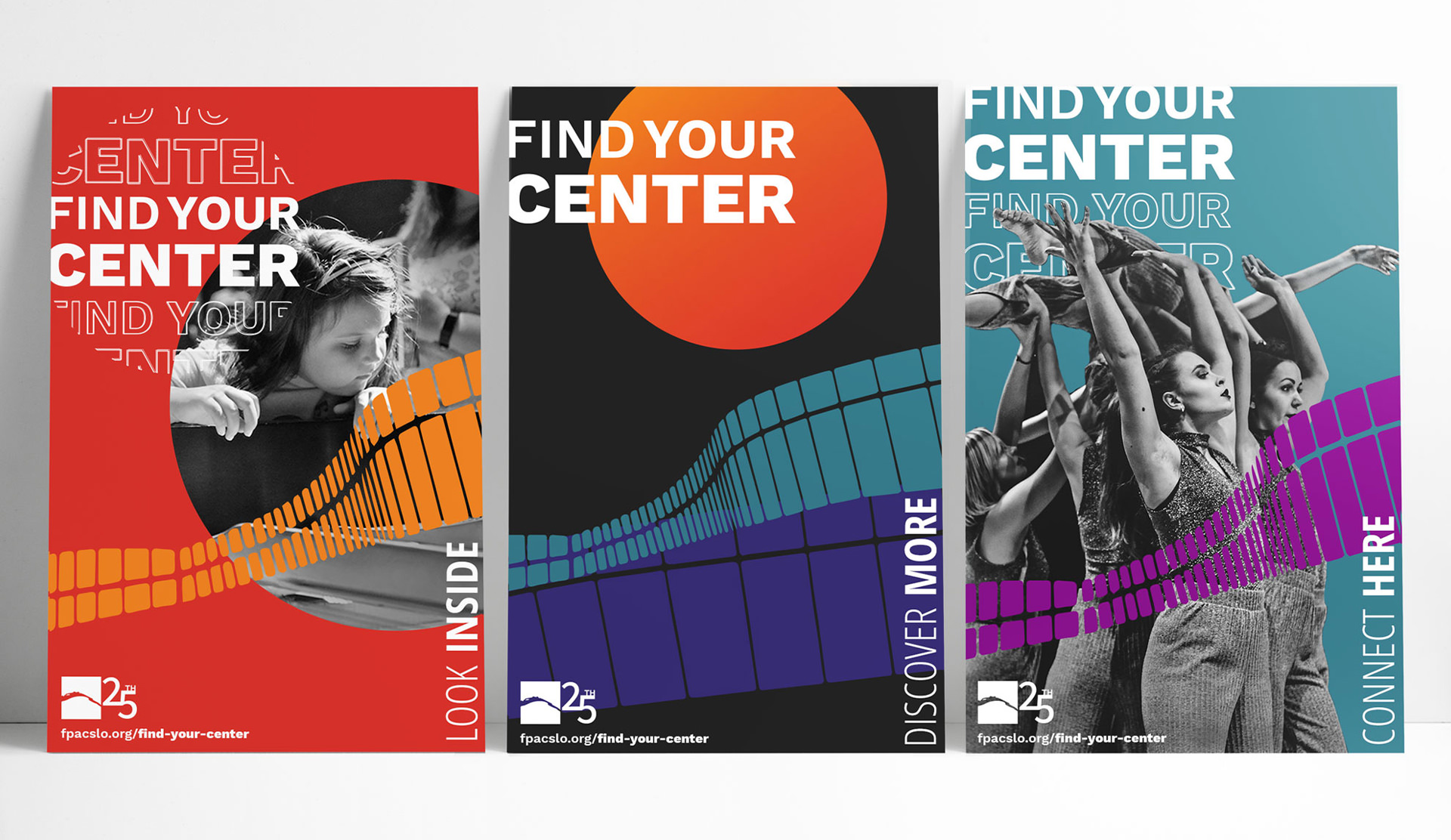 Poster Series
The Award
The Find Your Center campaign has earned a SILVER from the 2021 Indigo Awards.