Data Driven Creative for Safe Water Solutions
Evidence Action's Dispensers for Safe Water program uses proven, cost-effective solutions to deliver access to safe water to millions of people in Sub-Saharan Africa.
The Ask
Analyze and audit their current audience and marketing initiatives to develop creative, budget-friendly marketing solutions to attracting new donors and raising $100,000 in 2020.
The Solution
In partnership with a third-party data analytics provider, Matchfire conducted an analysis of Evidence Action's current audience and sample audiences from similar organizations in the effective altruism, W.A.S.H. (water, sanitation, hygiene), and global poverty space. Through the analysis, we revealed demographic data and psychographic insights including interests like environmentalism and science, influential media channels, and top brands mentioned.
Sampling of Data from the Audience Analysis:
The new look and feel was then applied to creative assets including a comprehensive style guide, brochure, social media posts, infographics, corporate partner pitch deck and website graphics.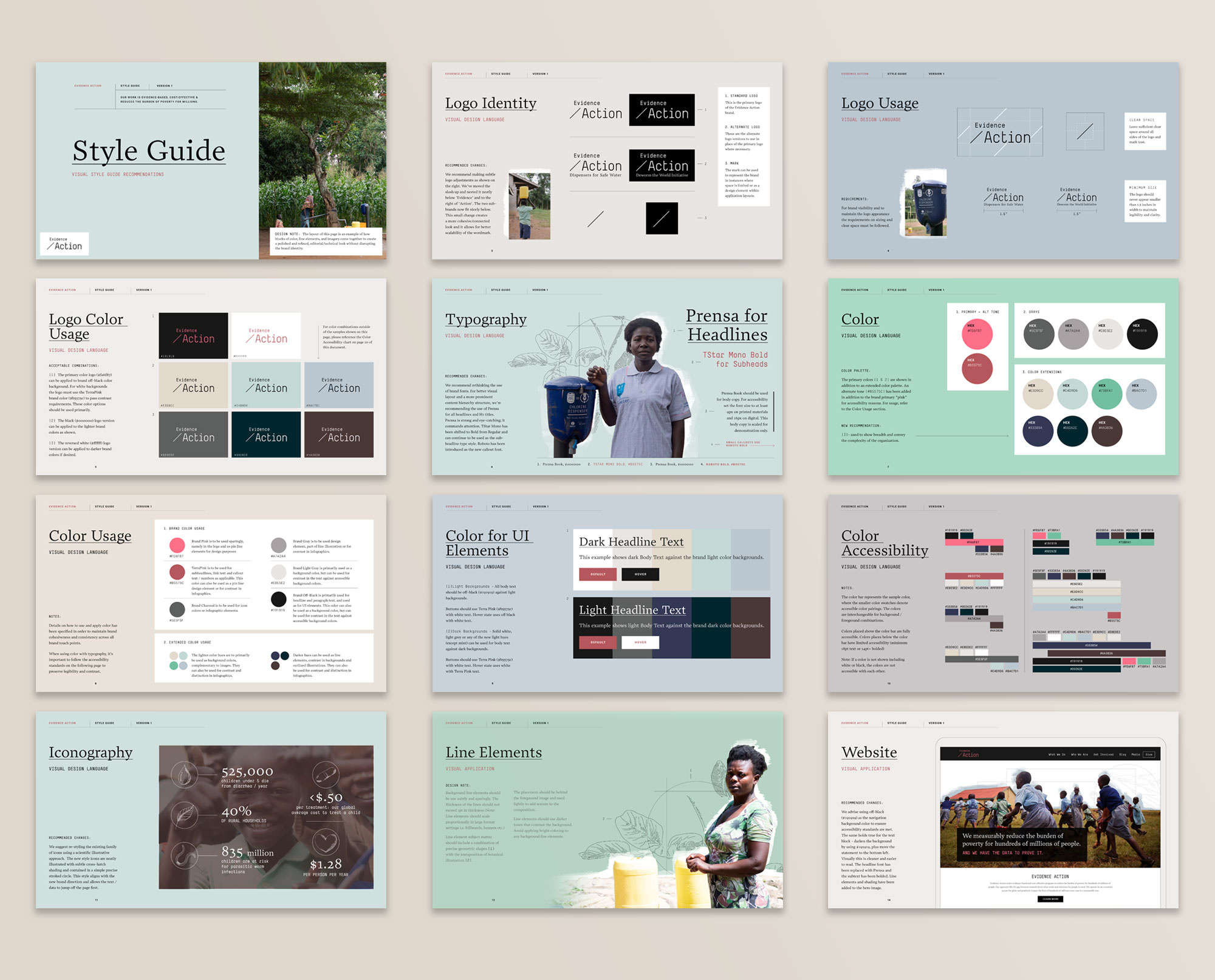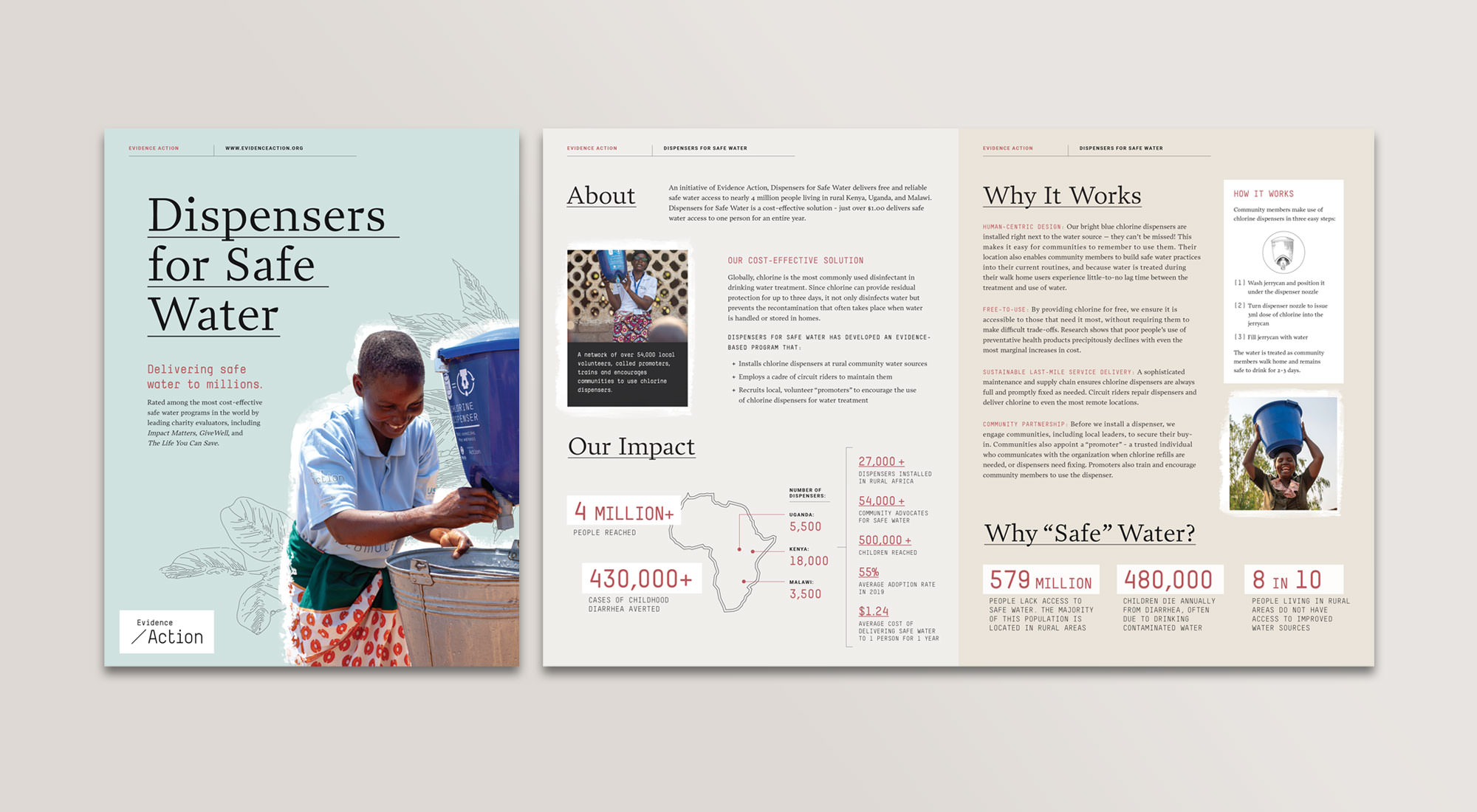 To assist Evidence Action in reaching their 2020 donation goal, we also provided them with digital activation concepts grounded in data from the audience analysis. The selected concept is targeted at new donors and uses pledges as a form of lead generation, then nurturing leads into donors through matching incentives. The campaign is scheduled to launch in Spring 2020.