Associated Students, Inc.
Building a Flexible Solution Towards the Future
Associated Students, Inc. (ASI) is a student-driven, non profit auxiliary organization of California Polytechnic State University, with the goal of connecting students to their ultimate college experience through a variety of facilities, programs, services, and employment opportunities.
The Ask
Associated Students, Inc. (ASI) came to Matchfire to overhaul their website to provide multiple functionalities for multiple audiences including integral functionality (e.g. registering for activities, signing up for events) for students across campus, while representing several departments, combining multiple data sources, technologies, and platforms. The goal for the new website was to create a better user experience for all visitors, as well as improve the workflow for ASI staff, allowing for easy content and design updates.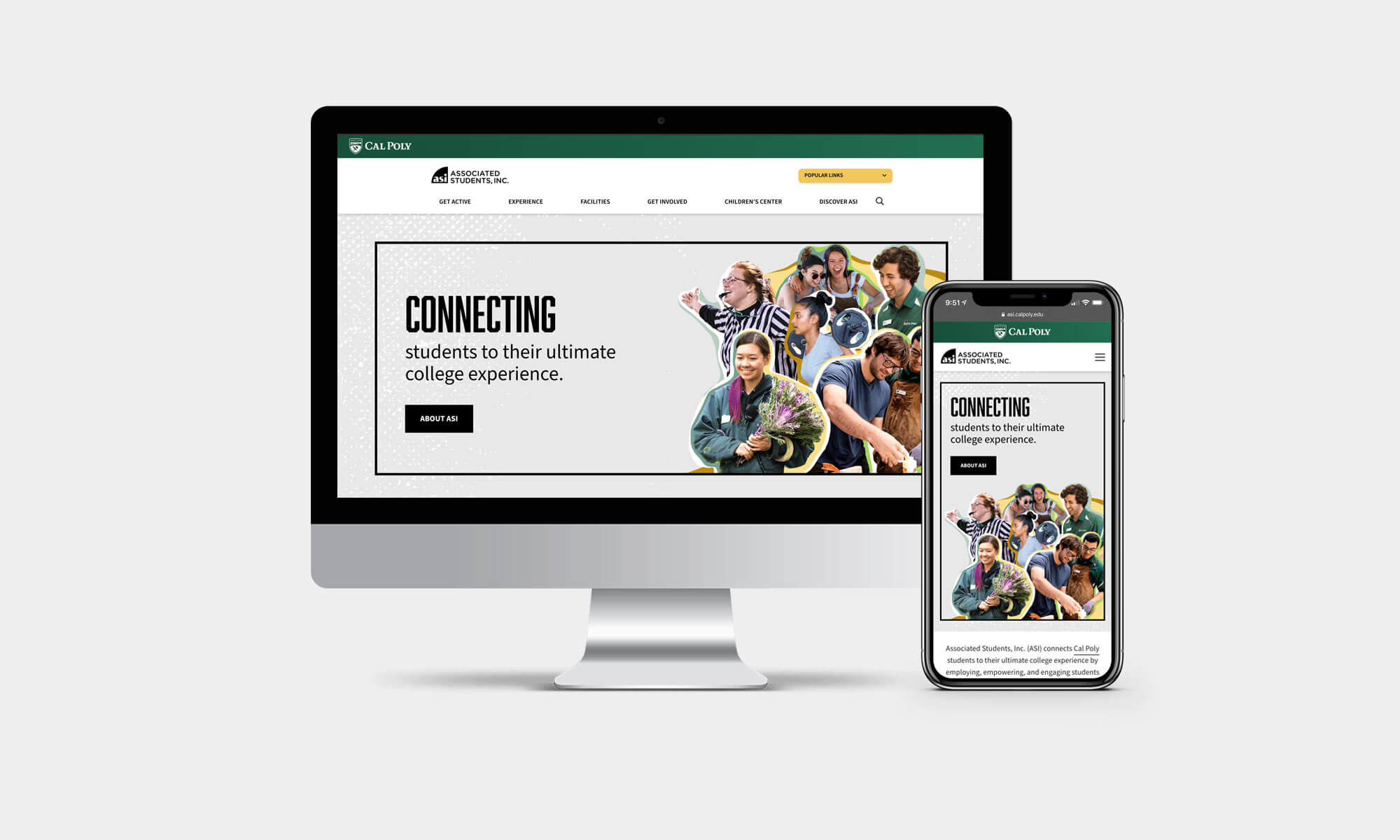 The Solution
Matchfire completed a top-to-bottom analysis of ASI's technology challenges, stakeholder needs, and internal organizational goals to develop a plan for the updated ASI website employing an iterative, user-centered design philosophy. The site was built using a fully custom WordPress theme with flexible component-based pages and robustly designed sections. We also conducted extensive user journey mapping to give visitors an unobstructed path to conversion, while creating a visual design language geared towards students.
The visual aesthetic of the website maintains a clean and streamlined appearance while allowing for opportunities to showcase fun color and personality through the use of custom collage art and background textures. Additional color is introduced through hover states, specialty buttons and decorative line elements used in various card components.
To solve their technology challenges, we created a modern, platform-agnostic middle layer to keep the frontend of the website separate from the various data sources that power it, allowing for more flexibility and extensibility for years to come. Integrating multiple technologies and platforms with the data middle layer was challenging. Communication and flexibility were of the utmost importance, especially between technical teams. We referenced the UX research and data continuously throughout the project to ensure that decisions aligned with the overall audience and business goals.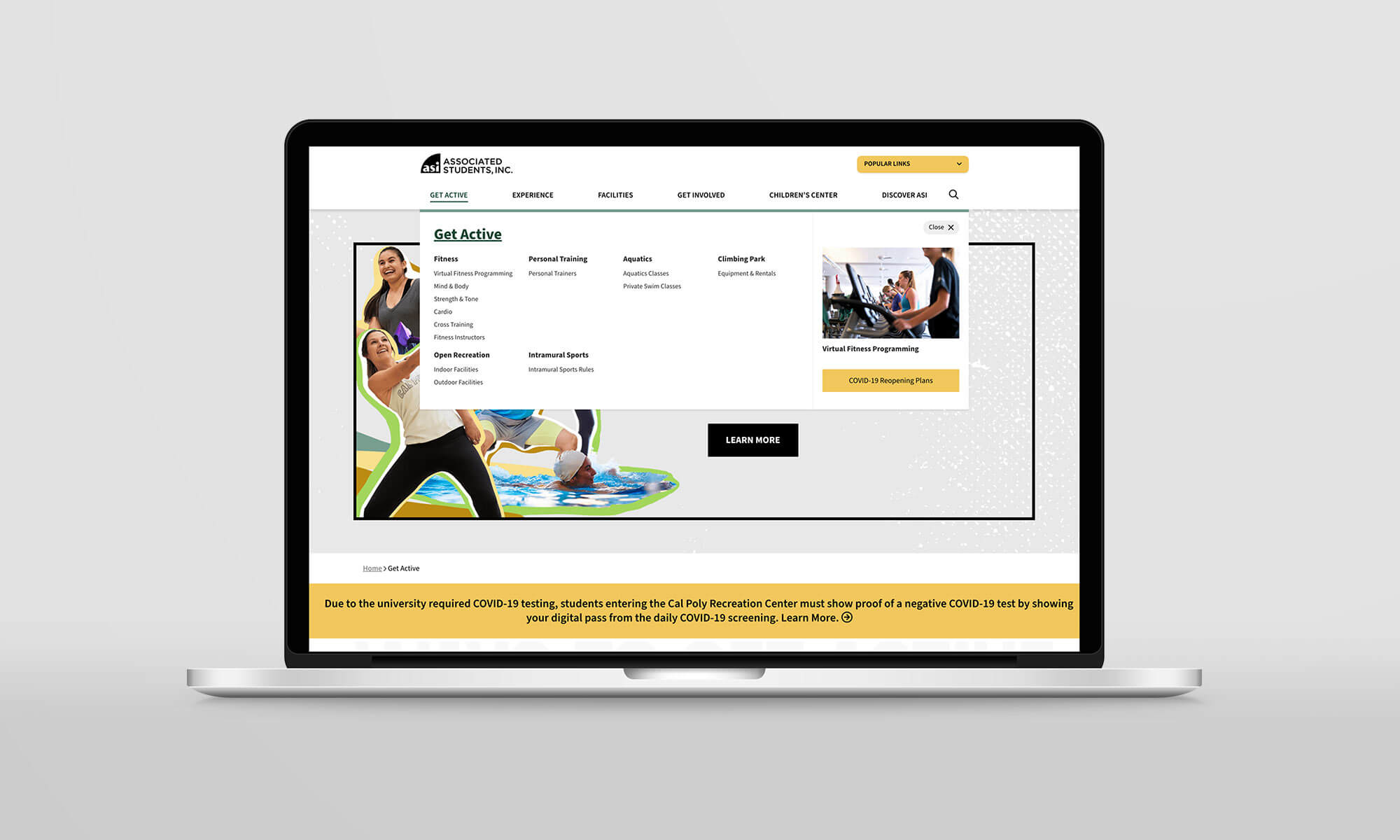 The Results
Upon launch, the ASI website was met with positive reviews from staff responsible for content management and the student population alike. It has allowed them to effectively update students on the current status of facilities and programs impacted by the pandemic. Matchfire continues to support ASI on retainer, pivoting and updating functionality as required by the ever-changing landscape during these unprecedented times.
The Awards
Matchfire is honored to have been awarded for this branding, design and website work.