A Community of Makers.
Based in San Luis Obispo, SLOcally Made was founded in 2016 with the vision to connect local makers to the local community. Year after year, people come together each holiday season working towards the same common goal of building a Community of Makers for the people.
After another successfully run holiday marketplace, SLOcally Made knew it was time to reevaluate their brand to better represent and support their story and the vision for the future. SLOcally Made engaged with Matchfire to help revitalized the current brand system and overhaul the visual design language.
We began by conducting a comprehensive brand audit and assessment that included a comparative & competitive analysis, a digital teardown, and stakeholder interviews. Key findings and recommendations were outlined and presented to the SLOcally Made team in the form of a Discovery Findings deck that would serve as the roadmap for the brand work ahead.
New top-level brand messaging was created. We refined brand copy and tone of voice, updated the positioning statement, and refreshed key messaging statements for various audiences. In tandem, Matchfire also created an entirely new and unique visual design system – including a comprehensive logo package, color palette, brand typography, image treatments and graphic patterns and templates.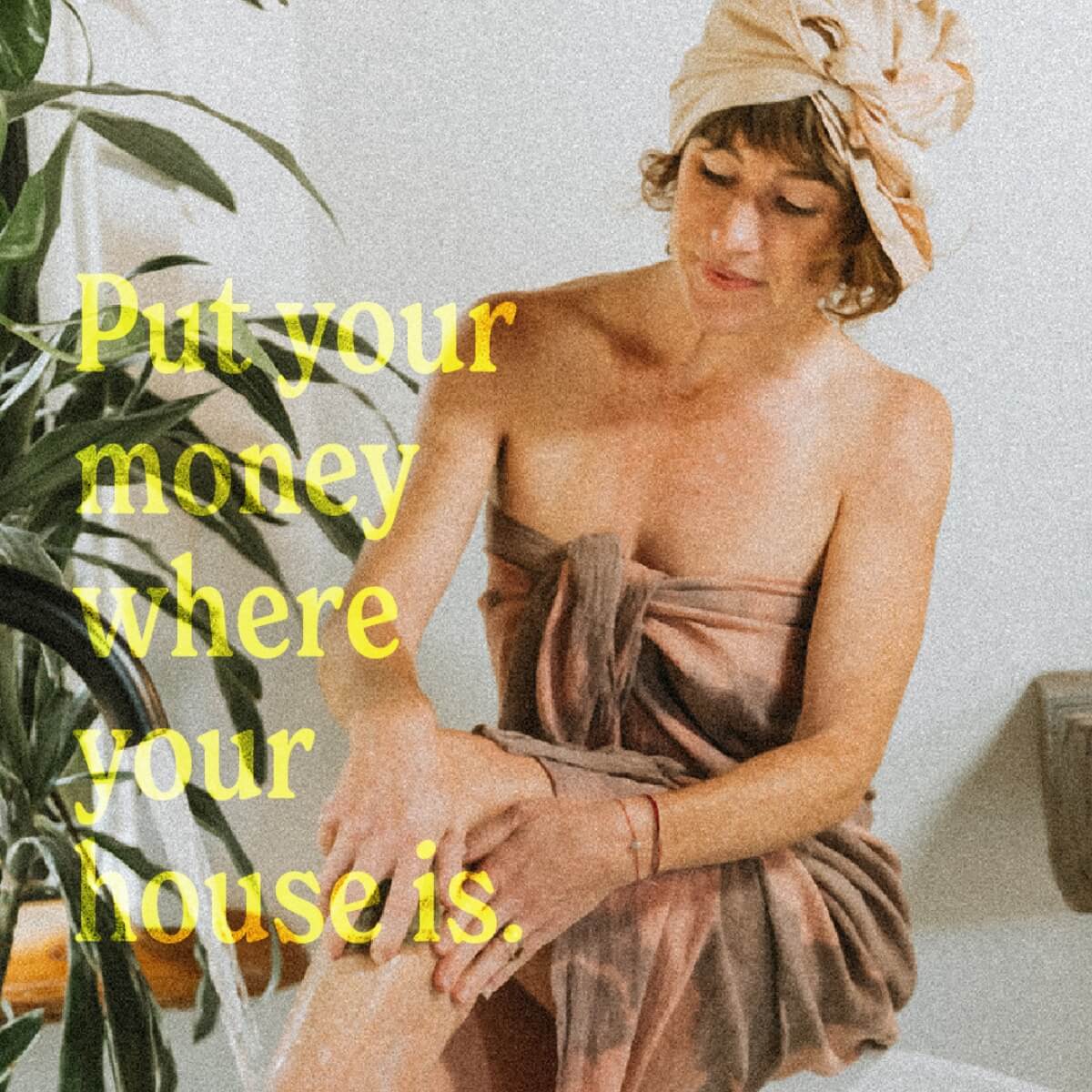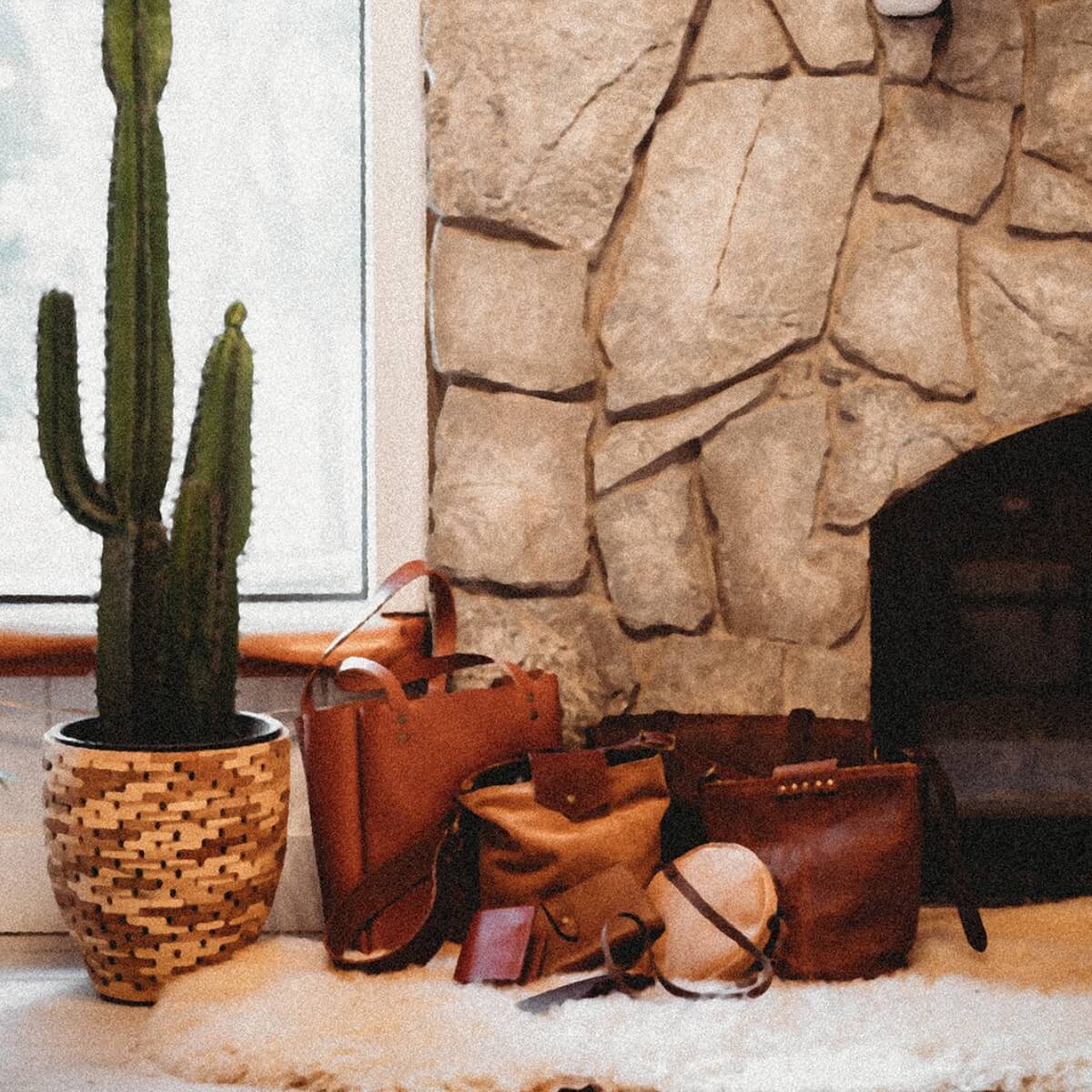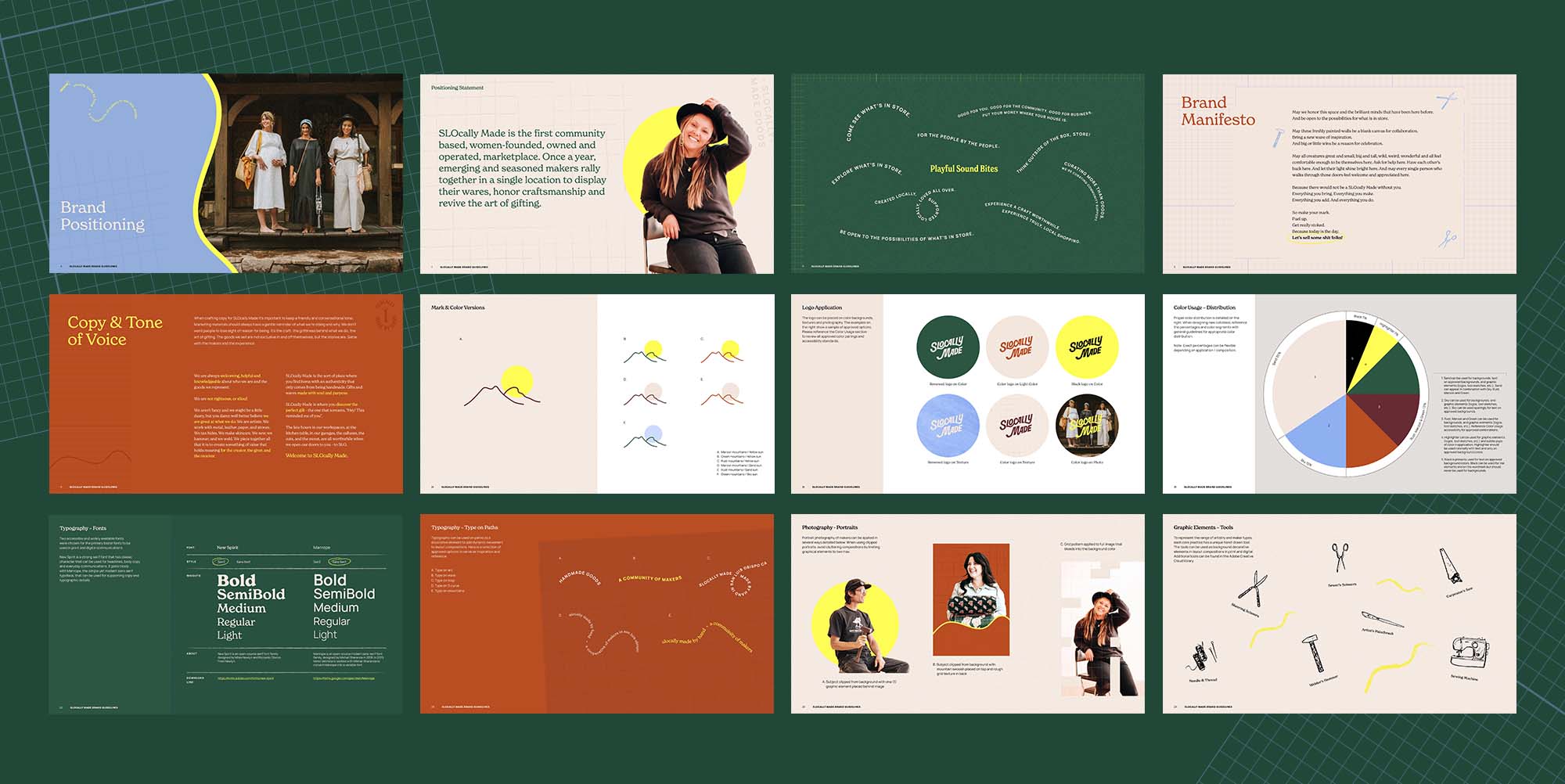 The SLOcally Made wordmark is a custom hand-lettered type created to convey and embody two core elements of the SLOcally Made brand. One being the fluid and handcrafted work each maker brings to their craft, and two, the rolling landscape and rich color tones of San Luis Obispo's Seven Sisters mountain range. The color palette relates to an age-diverse group using a combination of seasonal and bright, popping colors. The brand carries some grit through textural elements which communicate the process of the maker and the authenticity that comes from being handmade.
Final deliverables included all brand assets, an extensive brand guidelines document and branded layout templates that showcase the new identity system in application. Templates included social media posts, email templates, posters, wearables, gift tags, and an assortment of additional marketing pieces.