Bringing Security Data to Life
A fresh new web design system for Panther — a cutting-edge security analytics platform designed to help teams detect and respond to data breaches at cloud-scale.
Panther's security analysis platform helps modern security teams build world-class detection and response pipelines using code and automation, developer-friendly workflows, and big data primitives. Panther allows clients to detect suspicious activity in real-time, transform raw logs into a robust security data lake, and build a world-class security program.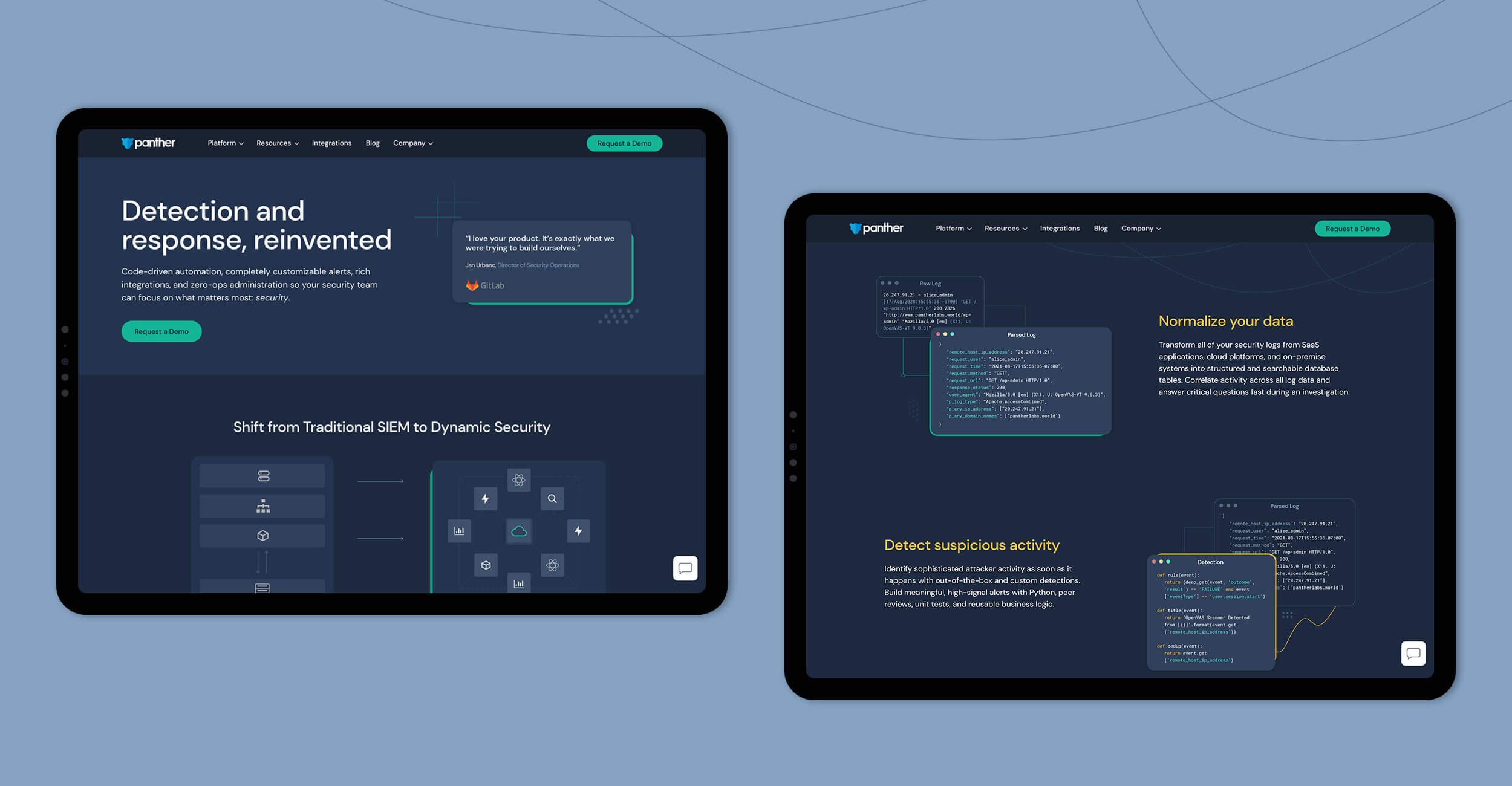 Panther asked Matchfire to update their existing website, runpanther.io, while simultaneously giving their brand a refresh. Panther's current brand and website at the time focused on an investor audience and the company wanted to transition the visual brand system to be more community focused – "DEF CON" inspired, edgy, sleek, and refined.
While Panther had some initial ideas for both the brand and website, kicking off the project with a discovery phase helped Matchfire to further understand Panther's business goals, as they pertained to this project. The updated brand look and feel was applied to the website to create a user experience that addresses the security community with relevant user flows to ensure specific actions are taken to achieve desired outcomes.
The website redesign uses sleek deep blue background tones paired with bright hints of yellows, teals and blues. Sharp sophisticated line elements are added throughout background sections to provide depth and movement.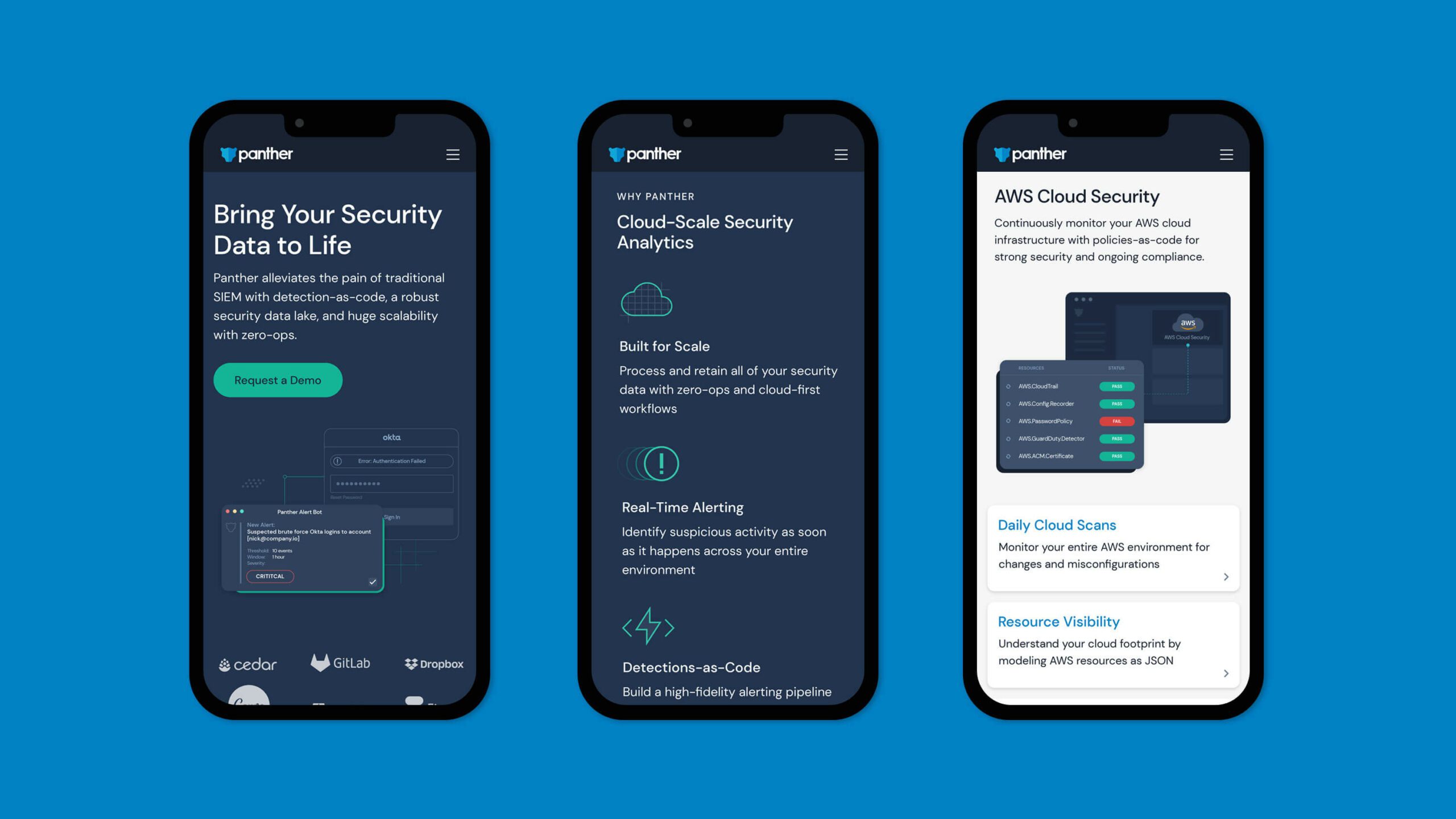 In addition to the revamped UI design the visual language also features custom eye-catching illustrations that assist in communicating Panther's technical differentiators and unique approach to data security. Once the new creative direction was finalized Panther asked Matchfire to help their team create unique and one-of-a-kind swag to match the updated website design system.