Instagram x The Jed Foundation
Helping Teens Navigate the Pressure to be Perfect
The Ask
Create an engaging digital toolkit for teens and parents that provides recommendations and tools to make informed decisions about how to use the platform. Build a landing page experience where teens and parents can easily access the toolkits.

The Solution
Leaning on first-hand experience and market research, Matchfire knew that a traditional PDF toolkit would not appeal to a younger audience of savvy technology users. Since the campaign was being led by Instagram and targeted to Instagram users, we concluded the best approach would be to give them something they were familiar with – an Instagram-like experience. The result was a website complete with a "profile picture" and "story highlights" allowing a user to easily navigate to each page section. Each section of the page corresponds with a section of the downloadable toolkit and was formatted to appear as an Instagram carousel post with a "profile name" and "caption." The page was also populated with content from The Jed Foundation Instagram profile.
Each toolkit featured audience-specific content in a clean, modern layout and used bright, Instagram brand colors and "stickers" to create consistency with the website. Users were invited to download the toolkit through multiple CTA buttons throughout the site.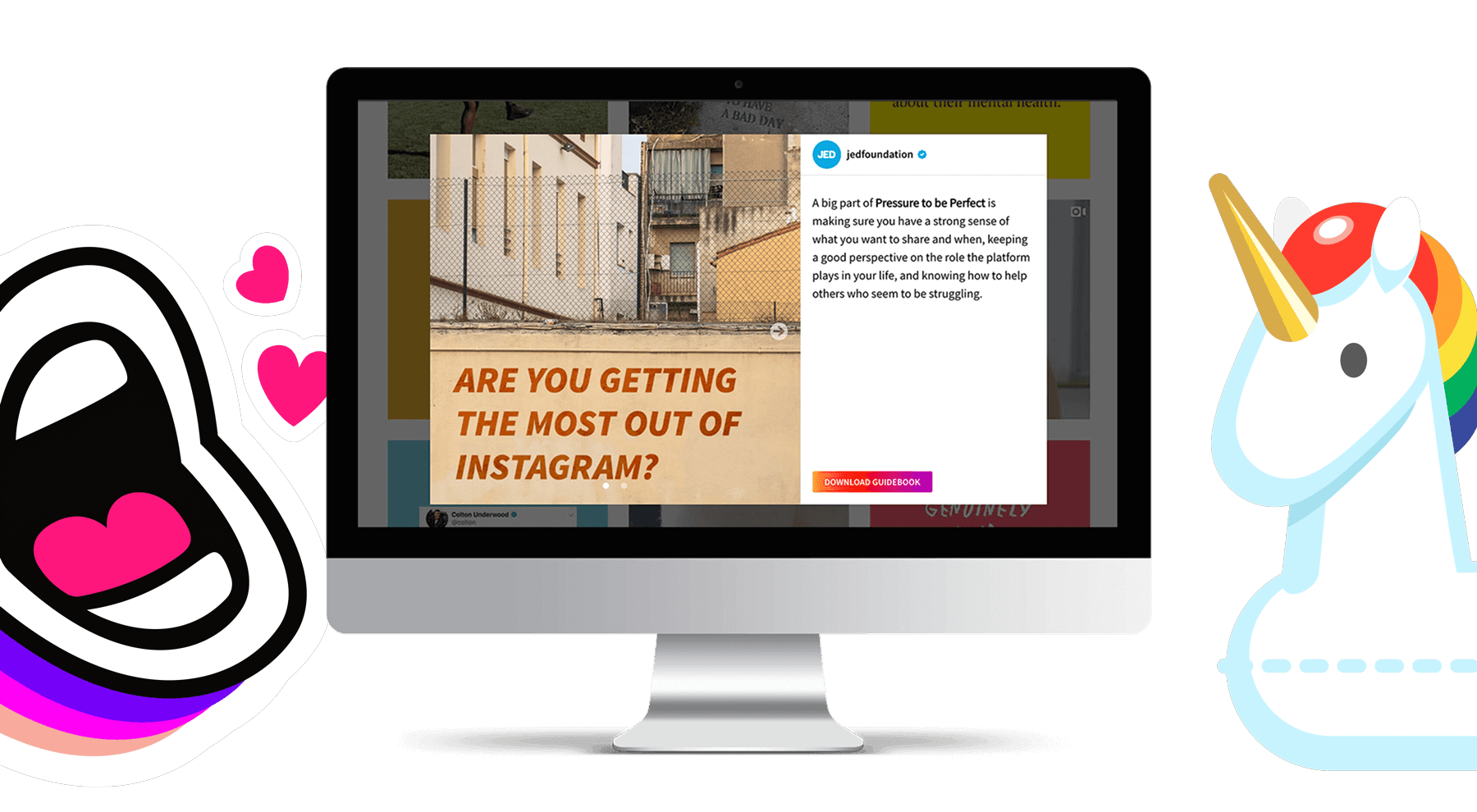 The Award
Matchfire is honored to have been awarded for this strategy, campaign and design work.