Designing a Movement for Unprecedented Times
Georgia was facing a challenge: expected historic turnout during an ongoing pandemic. Georgia Support the Vote needed a savvy, eye catching brand to fuel their movement.
The Ask
Georgia Support the Vote is a nonpartisan coalition of Georgia businesses and community leaders committed to safe, fair elections. With the unprecedented challenges of holding an election in the midst of an ongoing pandemic with anticipated historic voter turnout, Georgia Support the Vote needed to create a movement in response.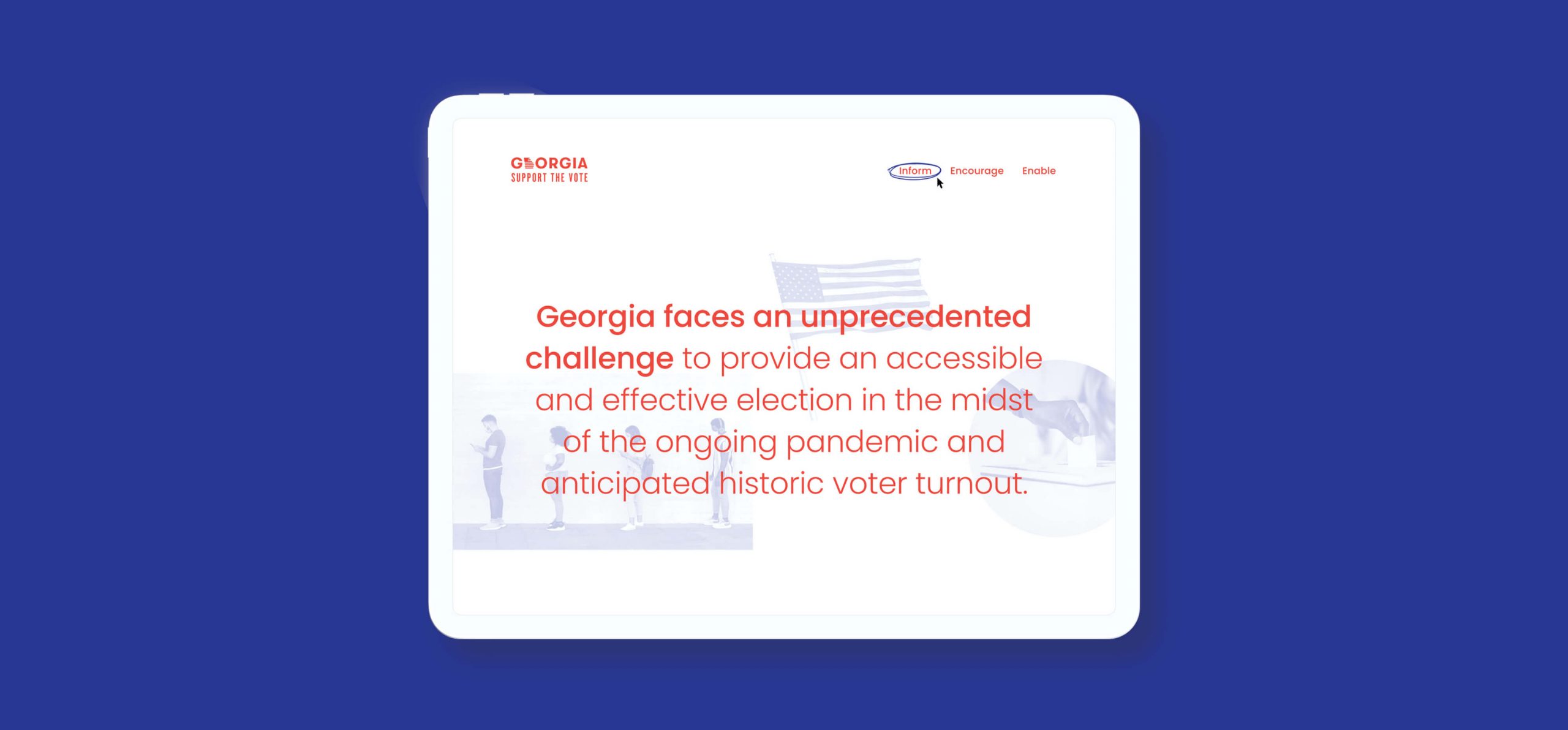 The Solution
Matchfire was tasked with creating the Georgia Support the Vote brand identity, brand language, and collateral assets, as well as the design and development of the website. The brand needed to spark action, encourage movement and educate Georgia businesses, employees and voters on all state resources available to them. Using a mixed style of modern activism with nostalgic Americana, we wanted to encourage viewers to engage with the brand and emphasize the importance of our civic responsibility to participate in elections.
It was critical for the design to remain nonpartisan, but still encourage movement, so the contrasting colors are used equally and boldly throughout the brand.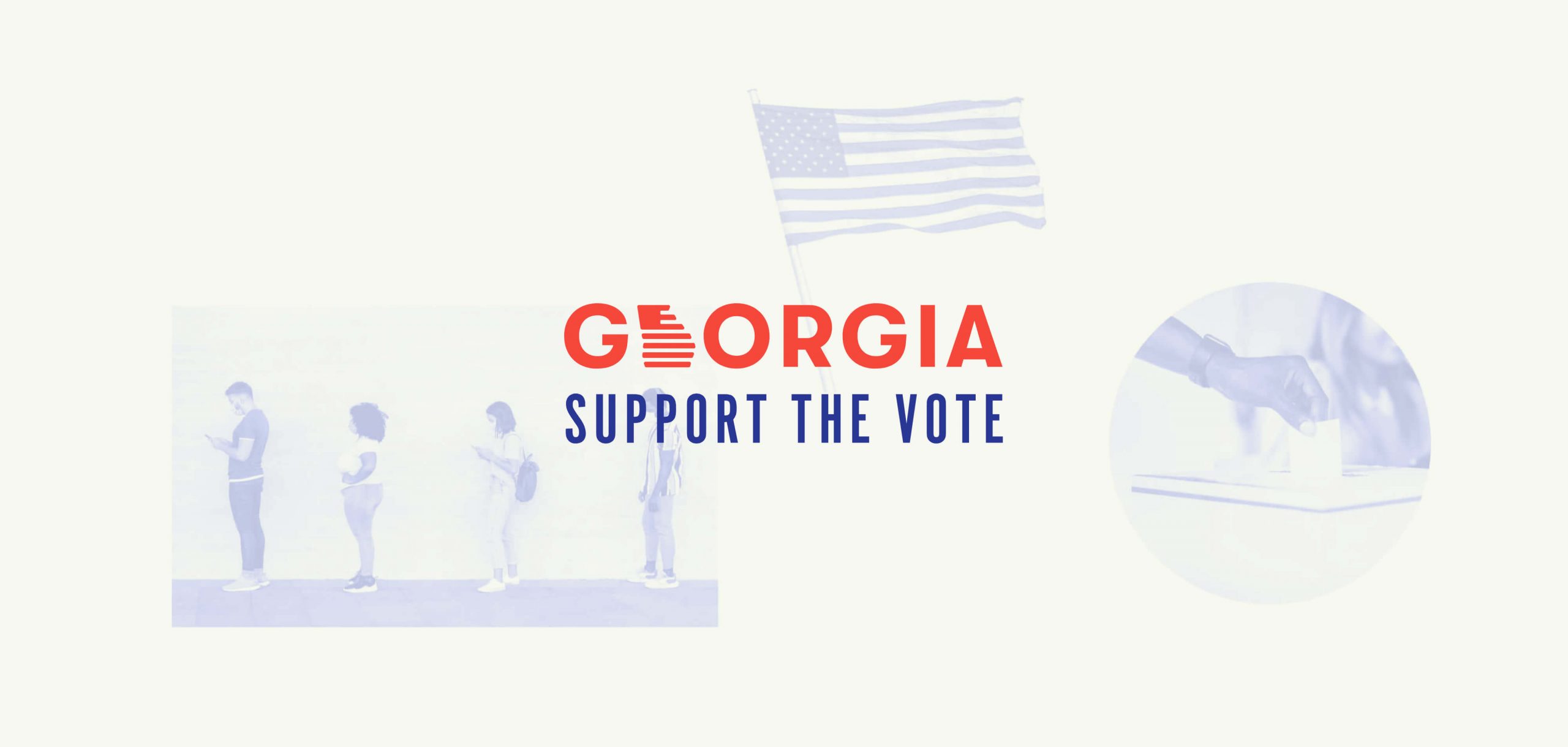 The logo needed to stand out from with other resource-focused nonprofits. We chose to lead with the namesake "Georgia" and incorporate the shape of the state by replacing the E. The outline of the state is filled in with a subtle nod at the United States flag to celebrate unity across party lines. To complete the logo mark, a weighted font is meant to bring some foundation to the brand name.
Implementing halftone photography and serif headlines, the design is reminiscent of newsprint. Dipping into a library of retro photography – including voting booths and civil rights protests – we were able to bring a classic undertone to this contemporary design language. Hand-drawn circles, underlines, and checkmarks are used throughout the brand to remind the audience of its participatory role, along with layered imagery of the classic "I Voted" stickers, buttons, and US postal stamps.
The Awards
Matchfire is honored to have been awarded for this brand, design and campaign work.