Reimagining San Luis Obispo
For more than 112 years, the San Luis Obispo Chamber of Commerce has been dedicated to serving their membership through work to enhance the economic prosperity and community well-being of San Luis Obispo County. Their focus is on creating the best possible environment for people to live, raise their families and pursue their passions in the place they love.
The Ask
To further guide and lead San Luis Obispo County, the SLO Chamber of Commerce brings together the regions leaders to plan for the economic future of the area. Over the last 30 years, the SLO Chamber has developed and produced six iterations of the San Luis Obispo Economic Vision. Historically the document has been a hard copy collateral piece that is shared with citizens, community and business leaders and prospective residents, but the SLO Chamber of Commerce was looking to bring the newest version of the Economic Vision to life in new way.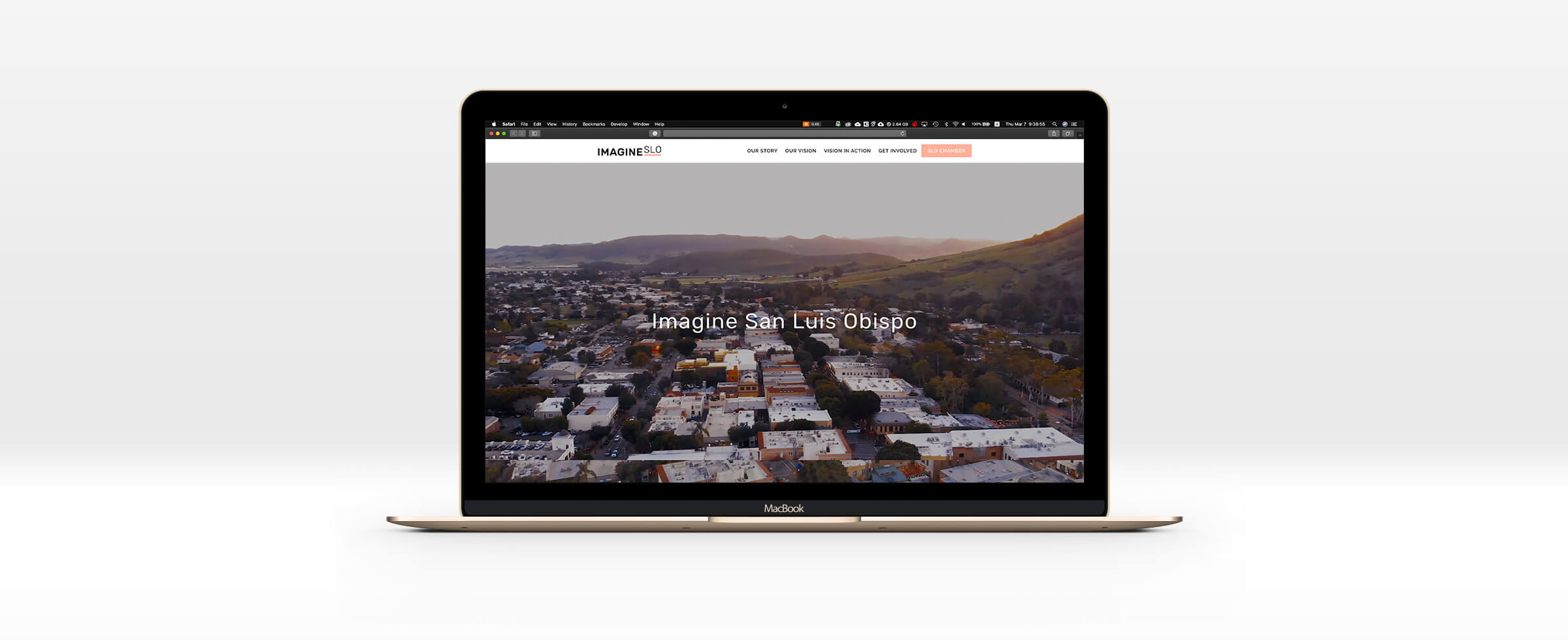 The Solution
The San Luis Obispo Chamber of Commerce sought Matchfire's help in designing and building their first ever web-based Economic Vision to be implemented as an extension of SLOChamber.org. SLO Chamber of Commerce's goal for the site was to connect with chamber members, current and prospective community members, government staff and elected officials to evoke excitement and anticipation for the future of the City. San Luis Obispo is an up-and-coming city with a bright economic future—it is quickly becoming a hub for local startups, head-of-household jobs and vibrant retail spaces. Matchfire created the branding, design and website implementation behind this vision, so the SLO Chamber of Commerce could accurately and effectively educate its target audience on the future of the region.