Defend. Develop. Decolonize.
NDN Collective is a nonprofit organization with an unprecedented goal: build the collective power of Indigenous People to create a more just and equitable world for all people and the planet.
The Ask
Matchfire was asked to reimagine the NDN Collective brand, from positioning to visual identify to key messaging to all digital properties. NDN Collective needed a new brand identity that represented their brand purpose: "Building Indigenous Power."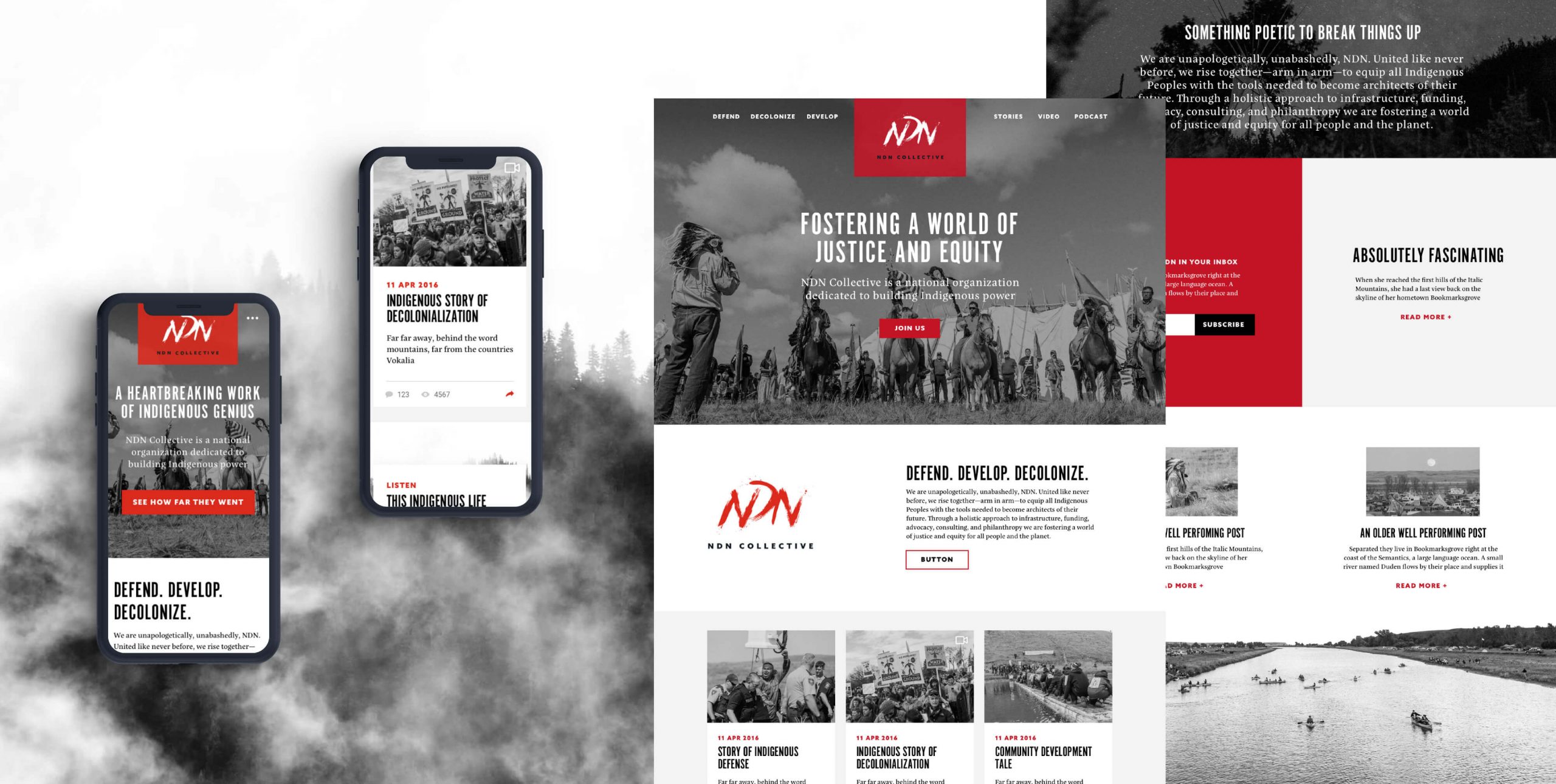 The Solution
The brand language needed to be unapologetically native and convey that this is a national organization with clear goals and infrastructure. We paired the adjectives empowerment, change and courage together as inspiration when concepting the brand identity.
The primary and secondary logo, as well as the lettermark, utilizes gestures of paint strokes, nodding at a tribute to Indigenous Peoples cultural customs. We created a hand-painted letter mark contrasted with a clean and modern type face in strong colors like red and black to convey the brand's bold and empowering personality.
The photography and video style is raw and personal in black and white and is shot by Indigenous photographers. The result was a full suite of branding elements including logo, business cards, letterhead, PowerPoint template, website and a comprehensive style guide.
The Award
The design team for this project was awarded the silver Indigo Award for Branding of Social Change. Indigo is a design competition, judged by a jury hand-picked for their innovative contributions in digital design. The awards recognize outstanding work in digital design, with an emphasis on inspired composition and layout.