Modernizing the Financial Marketplace
MarketAxess is the largest international, institutional marketplace for trading bonds.
The Ask
MarketAxess came to Matchfire with a website that was severely out of date, with a backlog of content and information that needed to be sorted and presented in a clean, user-friendly package. They needed to bring an old-school, financial industry website into the present.
They needed a complete redesign of the MarketAxess website experience, focusing on creating a responsive, user-friendly site, with the ability to scale and easily build multi-dimensional pages that offer dynamic content in a secure environment.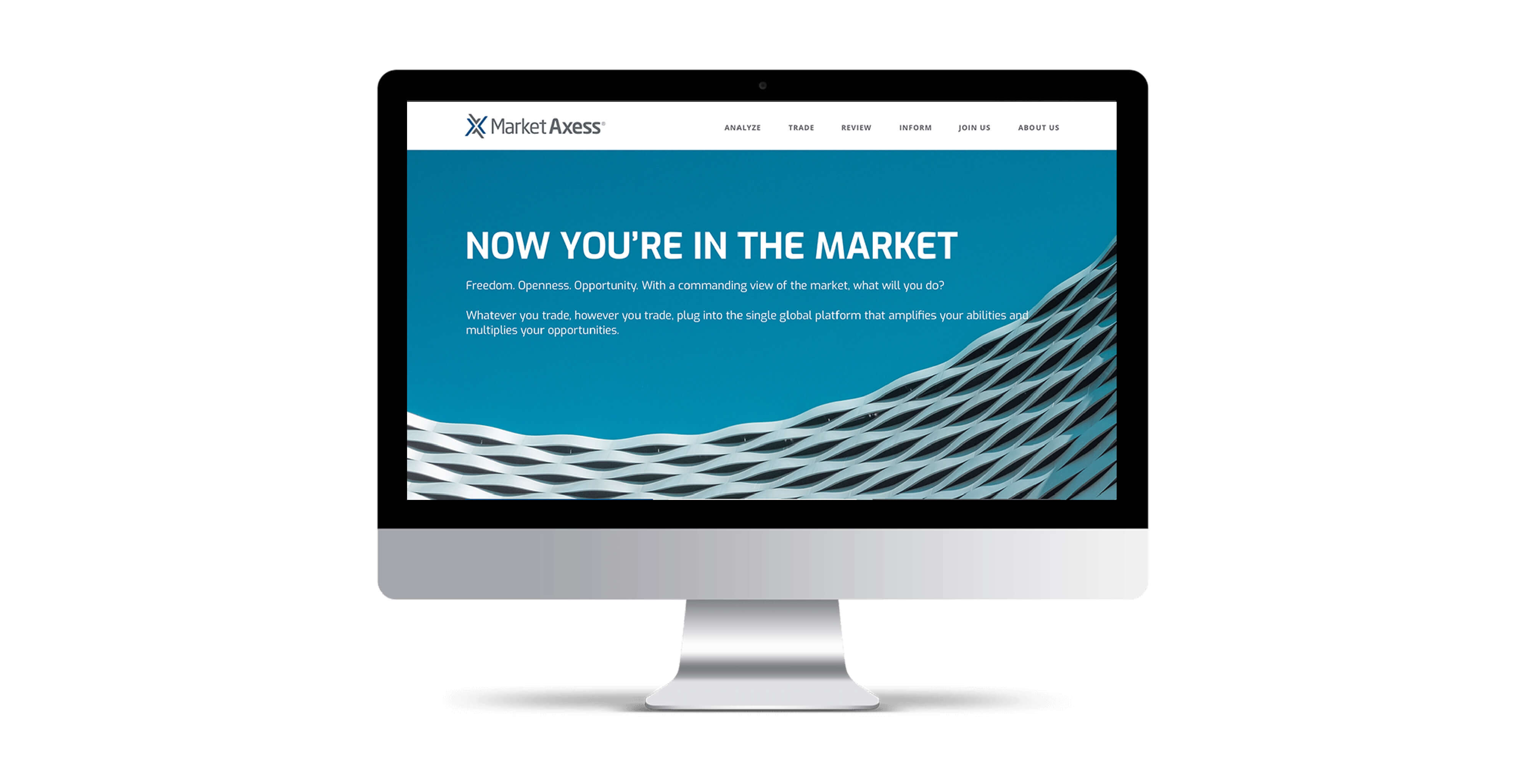 The Solution
We kicked things off with an in-depth Discovery process that resulted in a complete overhaul of the information architecture, including a brand new site diagram, focused on elevating the most relevant content. Working within their new brand style, we brought additional elements to the site design with sharp edges, eye-catching photography, and customized elements created a modern, intelligent interface and gave life to the many charts and reams of market data.
Security and performance are of the utmost importance for this client, which led us to the decision to create a completely decoupled headless front end from the Drupal based CMS utilizing GraphQL. This allows for the content management to be separate from the pages themselves. For performance we architected and implemented an advanced caching strategy utilizing CloudFlare Global CDN, Varnish, and Matchfire's own customized fallback and cache mechanism.
We implemented several content modules that can be embedded on any page while maintaining the brand guidelines, accessibility and SEO requirements of the site, allowing the MarketAxess team to quickly update site pages in reaction to changing worldwide financial markets.
We continue to work hand in hand with MarketAxess as we both subscribe to the Agile development workflow and build new components, monitor site traffic, and optimize their site for future international growth.
Read more about our UX work for MarketAxess here.