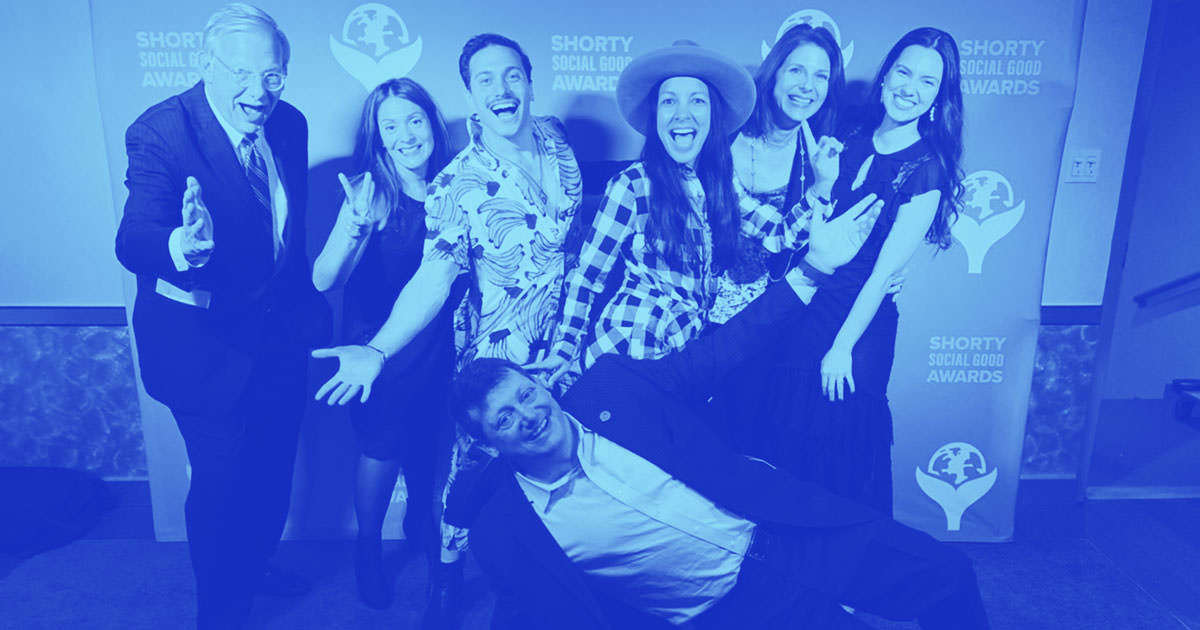 Bringing client work to life isn't always easy, but it sure is a whole lot more fun when it involves music, dance and happiness. It's even better when the work and impact are recognized with a Shorty Social Good Award.
After helping LG Electronics identify and launch its signature social impact platform, Life's Good: Experience Happiness, back in 2017, Matchfire continued the work to identify and develop partnerships with non-profit and educational resource providers who would help achieve LG's goal of reaching 5.5 million kids with the tools to increase their social emotional well-being over five years. By March of 2019, LG Experience Happiness partners had reached over 2 million kids with training in the Sustainable Happiness Skills. LG was nearly halfway at their goal and it was time to celebrate on International Happiness Day.
Few celebrate happiness as passionately as Daybreaker and it was quickly obvious that the combination of LG, Daybreaker and a group of kids from the Greenburgh North-Castle Union Free School District in NY was going to be a winning combination.
These kids weren't just going to receive Experience Happiness partner curriculum for their school free of charge, they were going to shout about it from the rooftops. Literally. These 15 students were surprised with dance lessons from celebrity choreographer and creative director Luam Ky and special guests Matthew Morrison of Glee and Instagram celebrity Donte Colley. After learning customized Luam choreography, they were brought to the top of One World Trade in New York City to perform and instruct 400 Daybreakers…at sunrise…on International Day of Happiness.
Check out the moves in the video below and you'll see why LG has been recognized for staying true to its brand while bringing the teachings of happiness to kids across the country. And why Matchfire is so thankful for the opportunity to help.