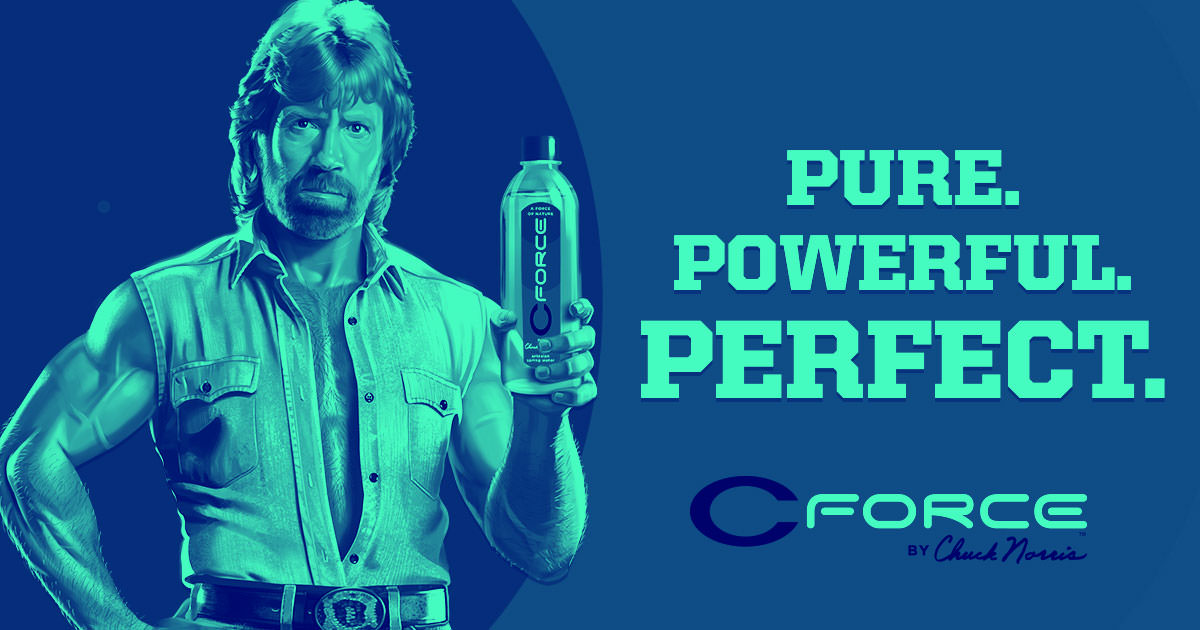 Bottled water has a new player in town, and it's a force to be reckoned with. You may know the face behind the CForce brand- the man, the myth, the legend- Chuck Norris.
On his personal ranch in Navasota, TX, the Norris family discovered a deep aquifer on their land and, after realizing the natural purity and composition of the water, knew it needed to be shared with the world.
CForce partnered with us to create brand design, messaging, packaging and website build around that brand. In addition to CForce bottled water, the CForce team just finished construction on their 43,000 sq. ft. production facility and installed state-of-the-art machines to provide bottling services to other water brands across the south. CForce Bottling Co. has secured co-packing partnerships with several large brands, including Alkaline Water Co.