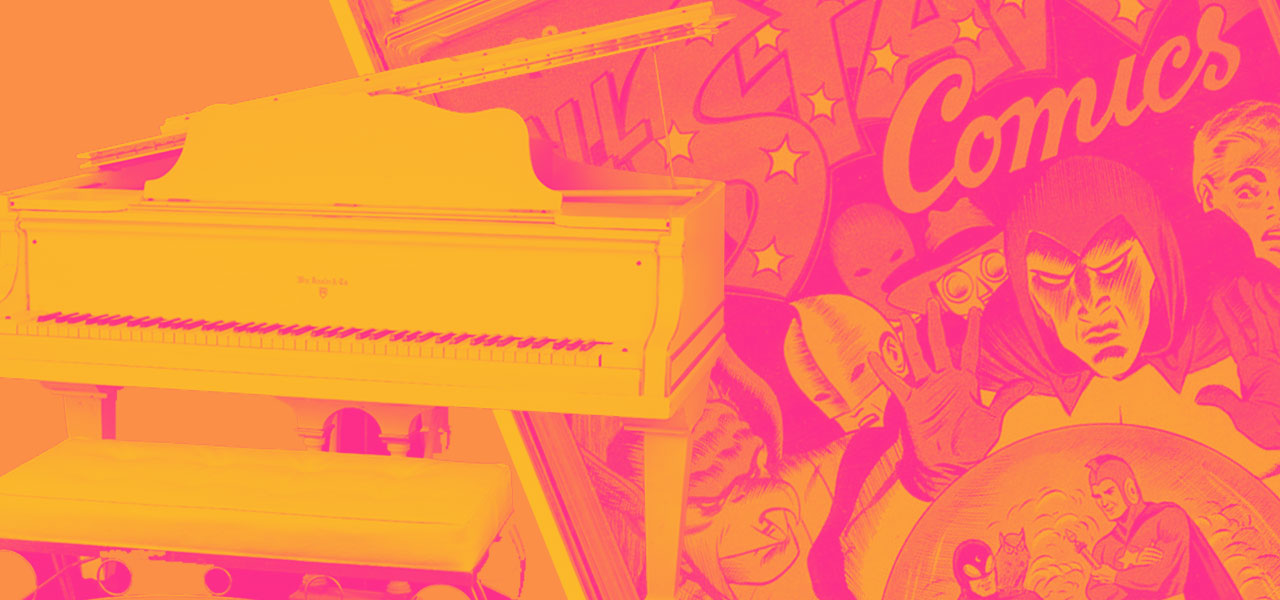 Elvis Presley's Wm. Knabe & Co. Grand Piano + Bench was auctioned on eBay! This beautiful white piano was built in 1912 and installed in the Music Room at Graceland for twelve years (1957-1969). The piano was played constantly by Elvis and many friends and was one of his most loved, personal musical instruments.
Starkey Hearing Foundation has partnered with eBay for Charity and Matchfire to auction off Elvis Presley's 1912 Grand Piano. A portion of the proceeds of this auction went to the Starkey Hearing Foundation—an organization that gives the gift of hearing to people in need in the U.S. and around the world. Starkey Hearing Foundation focuses on hearing health missions, hearing loss education and hearing aid recycling.
Here are the results from this historic auction:
Total Raised: $375,190.00
Total Bids: 117
Total Bidders: 44
Total Page Views: 33,349
A copy of the first Wonder Woman comic was auctioned on eBay. 
Coming out of the turmoil of World War II, the wonderland that is DC Comics decided to turn an ancient story into a new icon. And thus, Wonder Woman was born, Queen of the Amazons. This progressive icon soon became one of the most well-known comic superheroines, fighting against evil for centuries.
Trafficking Hope—whose mission is to eradicate sex trafficking across the nation while helping empower other organizations in their own cities and states through the C.A.R.E.S. Initiative—has partnered with eBay for Charity and Matchfire to host an auction featuring three comics books that are the highest-graded copies ever found. More perfect examples do not exist on Earth nor among the stars.