Meathead Movers // UX Deeper Dive
Streamlining the moving experience.
Meathead Movers was created from a mission of social responsibility — to assist victims of domestic violence, as well as support student-athletes working their way through college, all under the banner of a playful brand. Today Meathead Movers is one of the top-rated, most successful moving companies in the state of CA. They came to us with one important task — overhaul their 10-year-old website, inclusive of a rebuild and redesigned quote tool, while maintaining their SEO standing. The website, coupled with a comprehensive SEO strategy, was the number one revenue-generating source for their company.
Problem Statement
Their website was pieced together over the years by a company owner and one developer. There were 11 different API integrations layered within the system, built internally from CRM software, and archaic technology including a quote tool, inventory management system, HR team member portal, email automations, and more. Although an aggressive and viable SEO strategy was in place, the site was not mobile optimized and the company was losing credibility within Google search rankings.
Audience
Their audience includes people looking to move, currently in the market to buy a home, and/or currently researching the cost of moving. The audience skews women making decisions for the household.
Our Approach
With layers of complexity to unpack, it took a year of planning to strategize the technical build to ensure optimal SEO rankings and the best possible "Google approved" user experience. We worked closely with SEO experts to analyze the site and plan the user experience. From a UX perspective, the focus for the main website was page structure and content hierarchy, followed by keyword usage and placement, paying close attention to their local landing pages. All primary research was focused on SEO using Google analytics where appropriate.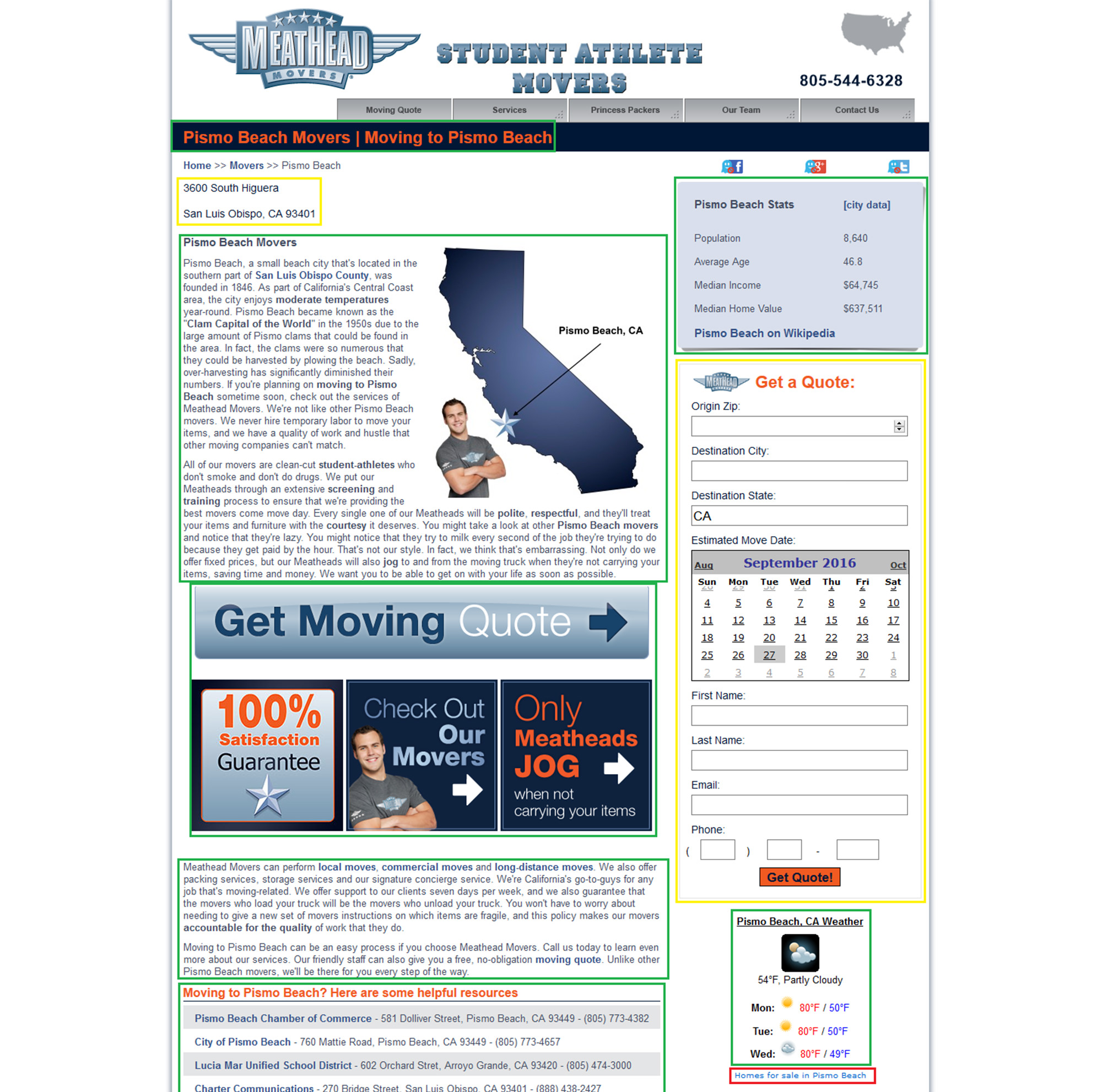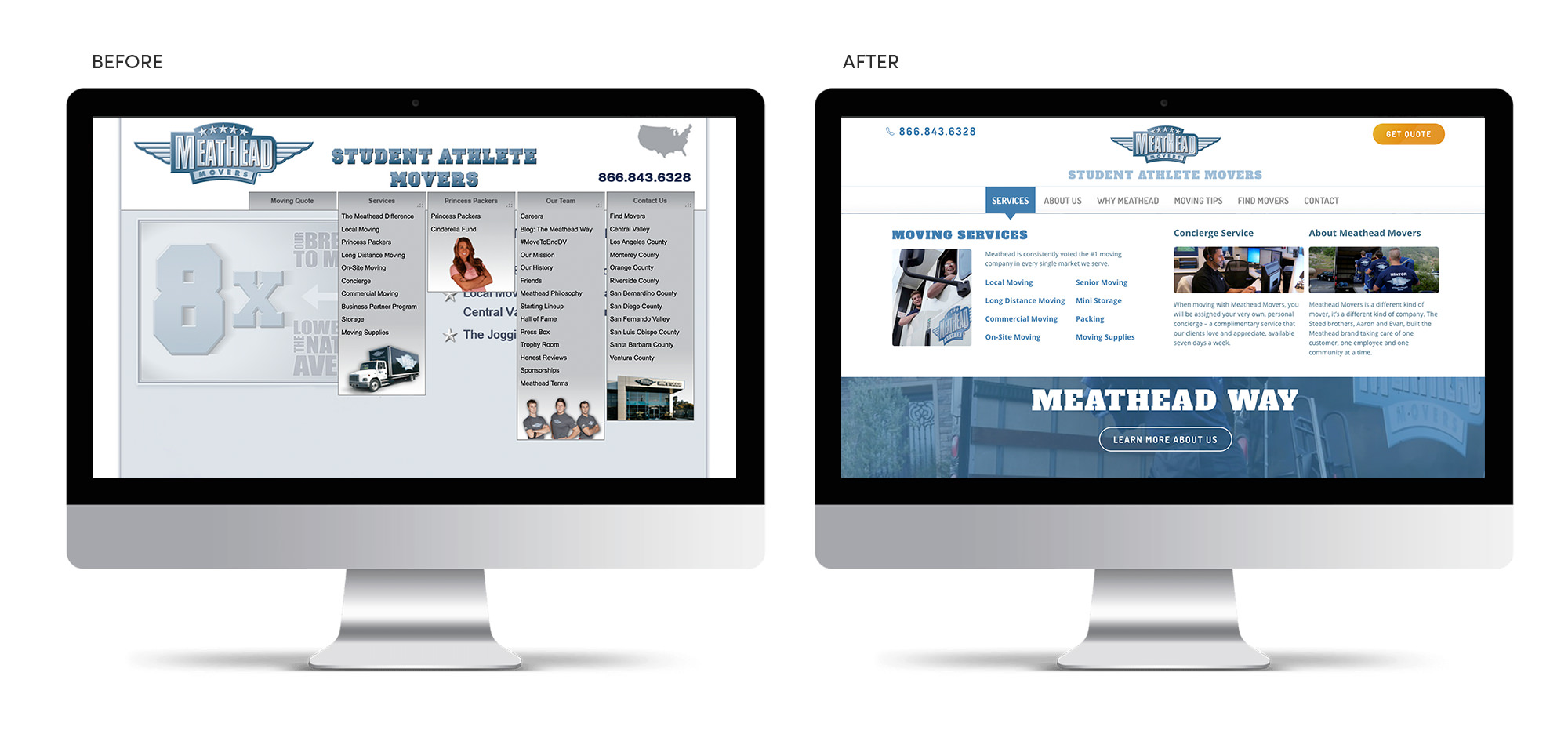 The website itself was built out using a highly customized component-based CMS to allow the client to create any type of content they desired. We developed 18 or so different custom components, each with an array of settings and variations for maximum flexibility. Although the client was able to control the overall layout of each page utilizing any combination of components, they were assured that each individual component was developed to be fully responsive, accessible, SEO friendly and ultimately work on any page within the site.
The custom quote tool was a separate planning exercise as there was little to no SEO implications associated with the tool. Yet, it is a fundamental component in Meathead Mover's business model. Once you receive a quote from Meathead Movers, it does not change. They pride themselves on no hidden fees and accurate quotes.
The original quote tool was an old webform so we weren't able to analyze user behavior, aside from form submissions. We performed qualitative research by comparing other online quote tools, outlining must-have key features, along with features that were nice-to-have. We conducted surveys with the customer service representatives (CSRs) — those responsible for providing accurate quotes. In order to estimate a customer's moving costs, a CSR goes through several questions with the lead including moving distance, square footage, number of boxes per room, large household items and so on. So, if we could get a user to fill out the basics we would be giving the CSR team a head start on the quote process. However, there were too many steps — about 20 unique pages with user actions on each one.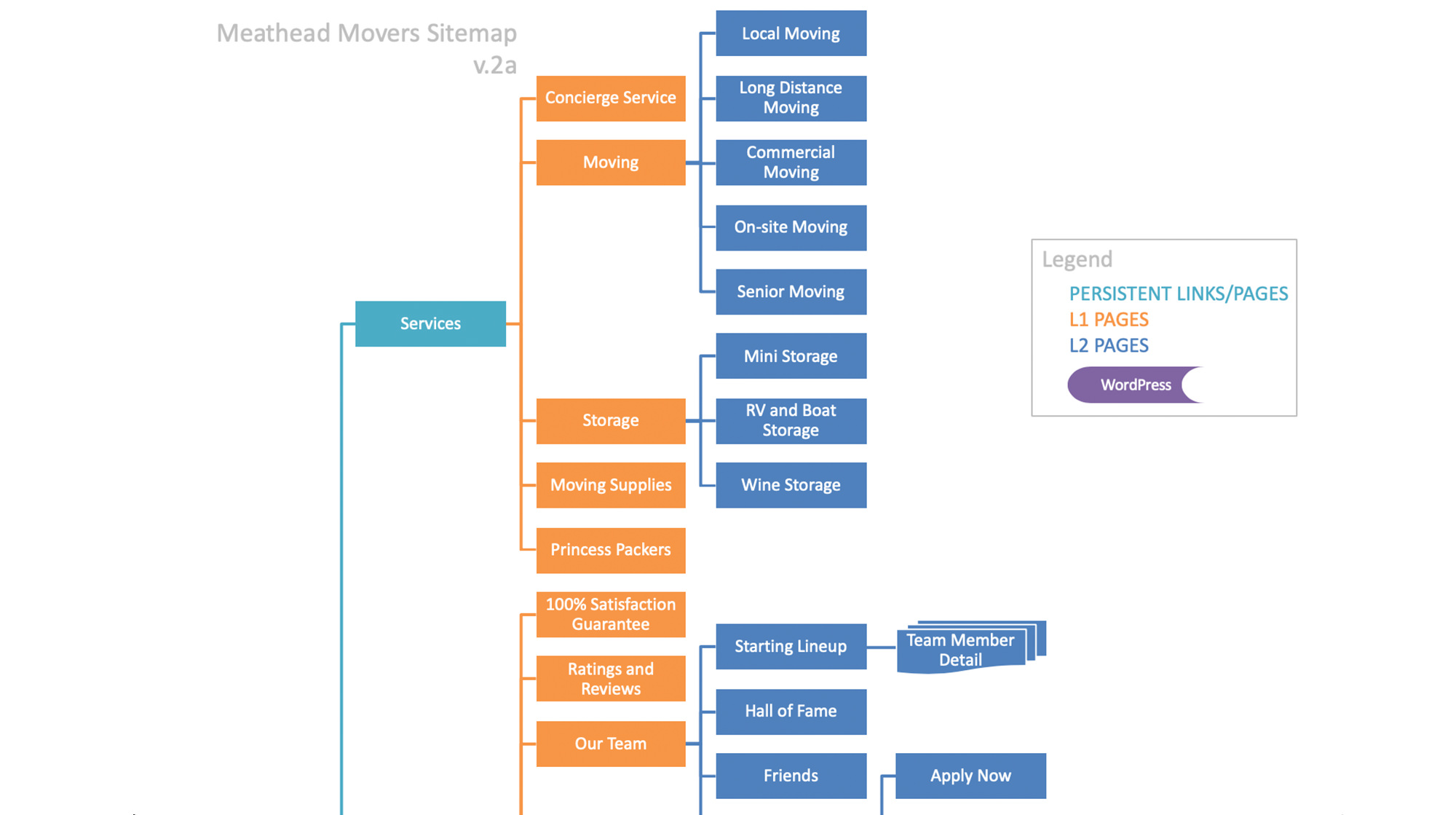 Testing
We advised streamlining sections to decrease the barrier to completion and simplify user flow. The client disagreed and we moved forward with wireframes and design. We built new logic into the original quote tool estimating algorithm and connected it to each of the steps.
Then we ran into a dilemma. The client decided they didn't want to provide a quote after the user completes the quote form. The fear was two-fold: the quote's accuracy is dependent on the user accurately completing the form; and what if the quote results in sticker shock?
Back to the drawing board. The new quote tool plan was to incentivize the user, offering cost savings to complete the form and pick a moving date. The form triggered an email and a CSR would immediately follow-up with the potential lead to complete an accurate quote.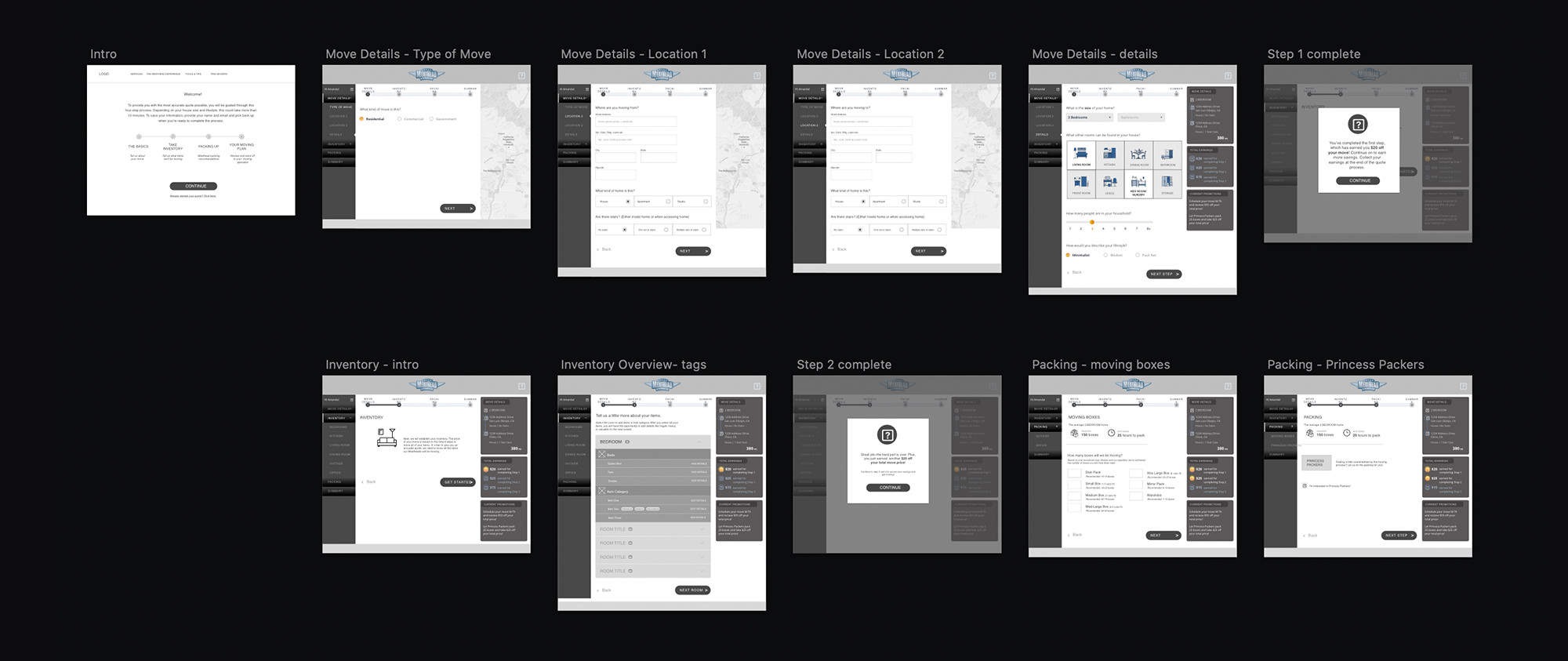 Implementation
After rounds of user tests, the quote tool flow was proven to be too long, resulting in high abandon rates. Refinements were made, steps were eliminated, and after much debate, a ballpark "estimate" was implemented.
Result
We launched a highly-optimized user experience and quote module with multiple integrations, while updating their state-of-the-art search engine optimization program.