Download Your Copy of The Marketing Matrix
The Marketing Matrix
This document is a deceptively simple tool similar to The Business Model Canvas that will save you time and help you plan the most successful digital experience possible. It also keeps your teams aligned around your goals for each of your most valuable personas. With The Marketing Matrix you can:
Map your Personas to engaging user-centric experiences
Capture logical, emotional and differentiation triggers
Map key content to best placements
Plan immediate and ongoing conversion actions
Align the entire user experience to business goals
Download Now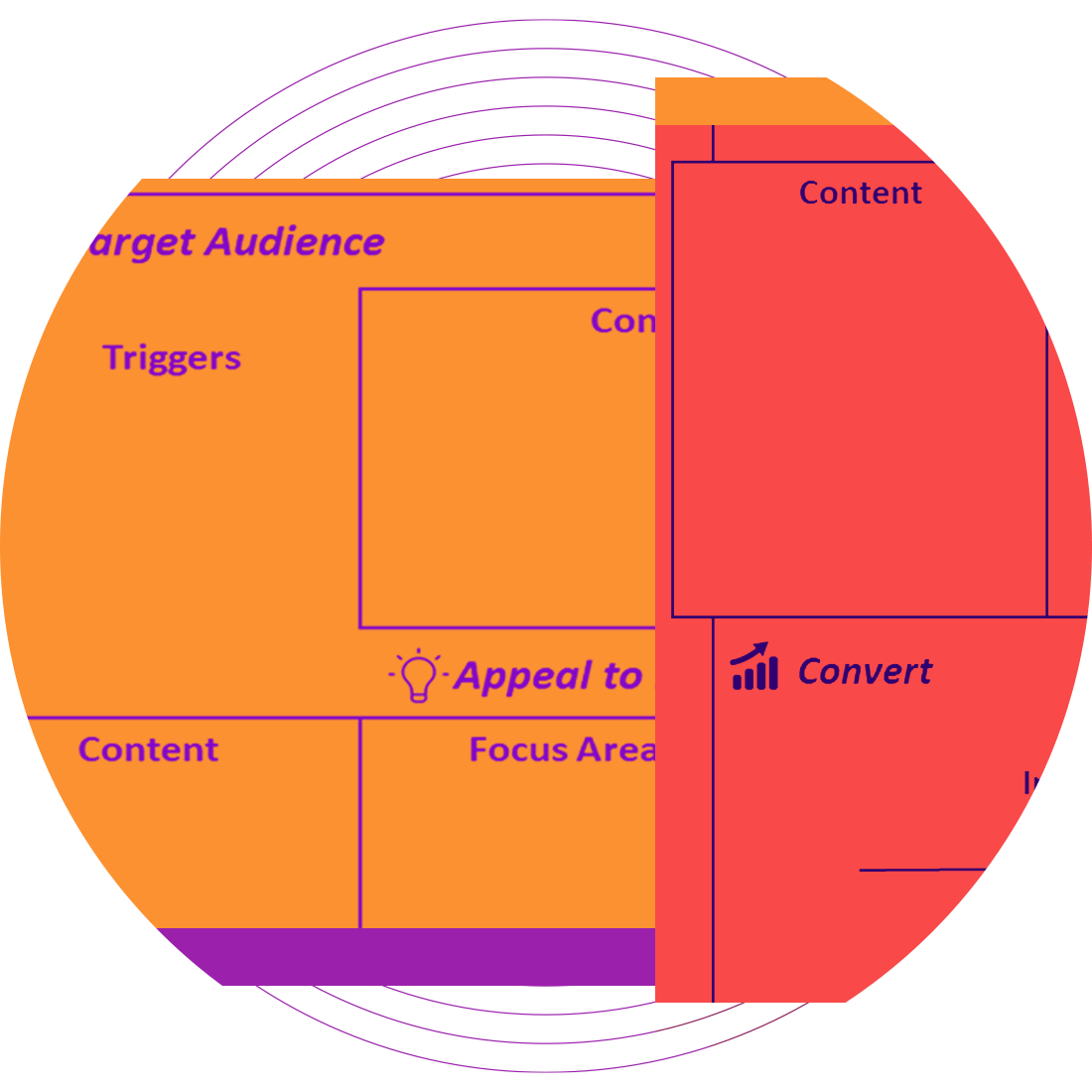 Contact Us
Not sure where to begin?
Want to see a live sample? Want some help identifying your most valuable personas? Contact us below to set up a free consultation.