Cause Conquers All
Wine to Water is an organization supported by thousands of donors around the globe committed to fighting water-related death and disease.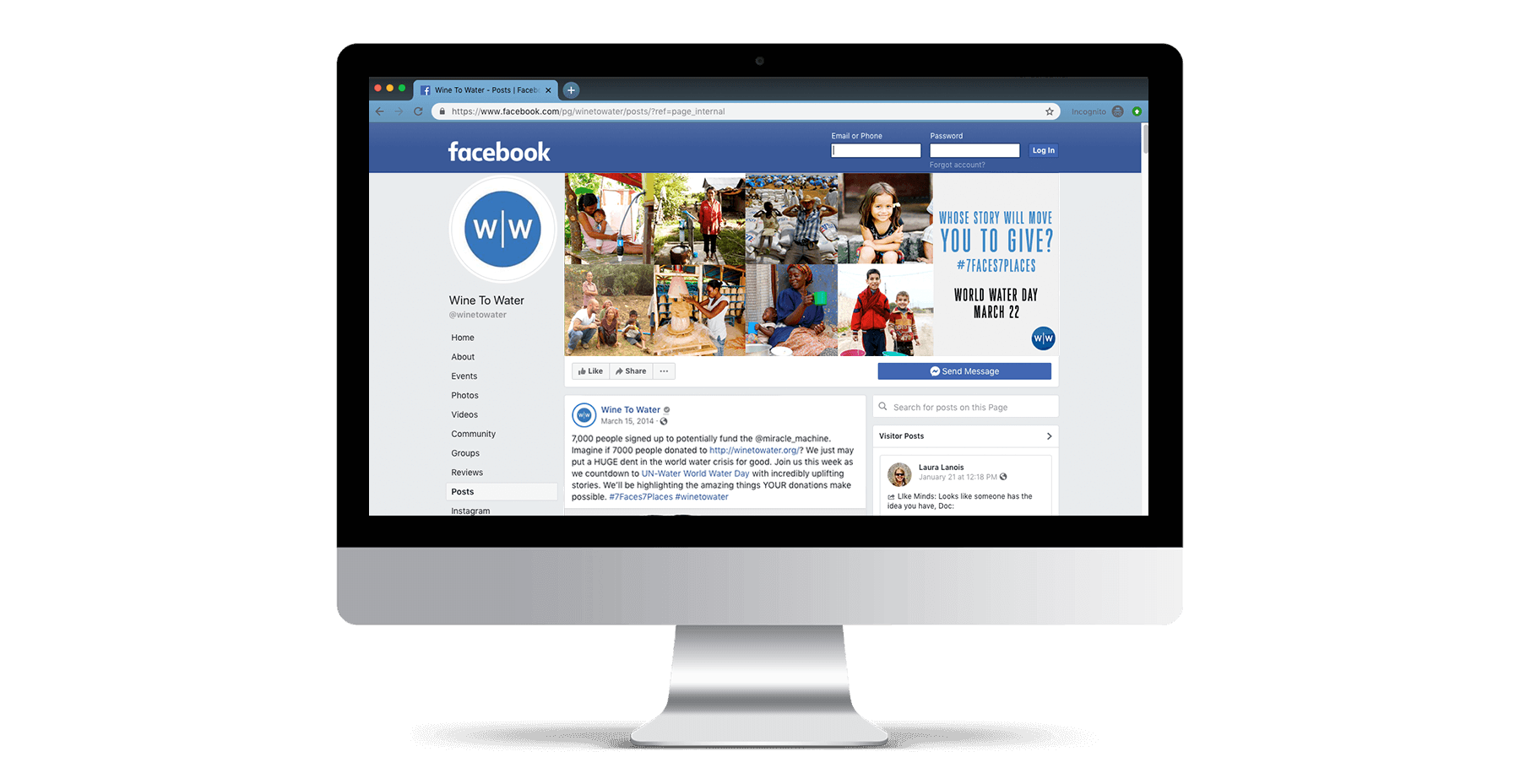 The Ask
The task was to help bring awareness to the Wine to Water charity that addresses the very real problem of getting clean drinking water to those in need. Two wine industry gurus started marketing a home appliance called "The Miracle Machine" that would turn water into wine quickly and easily in your home. Roughly 7,000 people signed up for information about the appliance Kickstarter campaign. After being picked up by several news organizations including ABC News and TIME, it was revealed that the Miracle Machine didn't exist and the whole story was actually about gaining awareness for the Wine to Water charity. The ask was to capitalize off the momentum from The Miracle Machine Kickstarter campaign, turning awareness into action.
The Solution
We created a social media campaign making the connection between the buzz of The Miracle Machine and the Wine to Water organization, creating broader awareness for their mission, work around the world, and CTA.