A little box, a little fun, and a lot of donations.
UNICEF's Trick-or-Treat Campaign is an American tradition embodying the spirit of kids helping kids. Hundreds of celebs and thousands of their fans have joined them to raise millions for #SocialGood.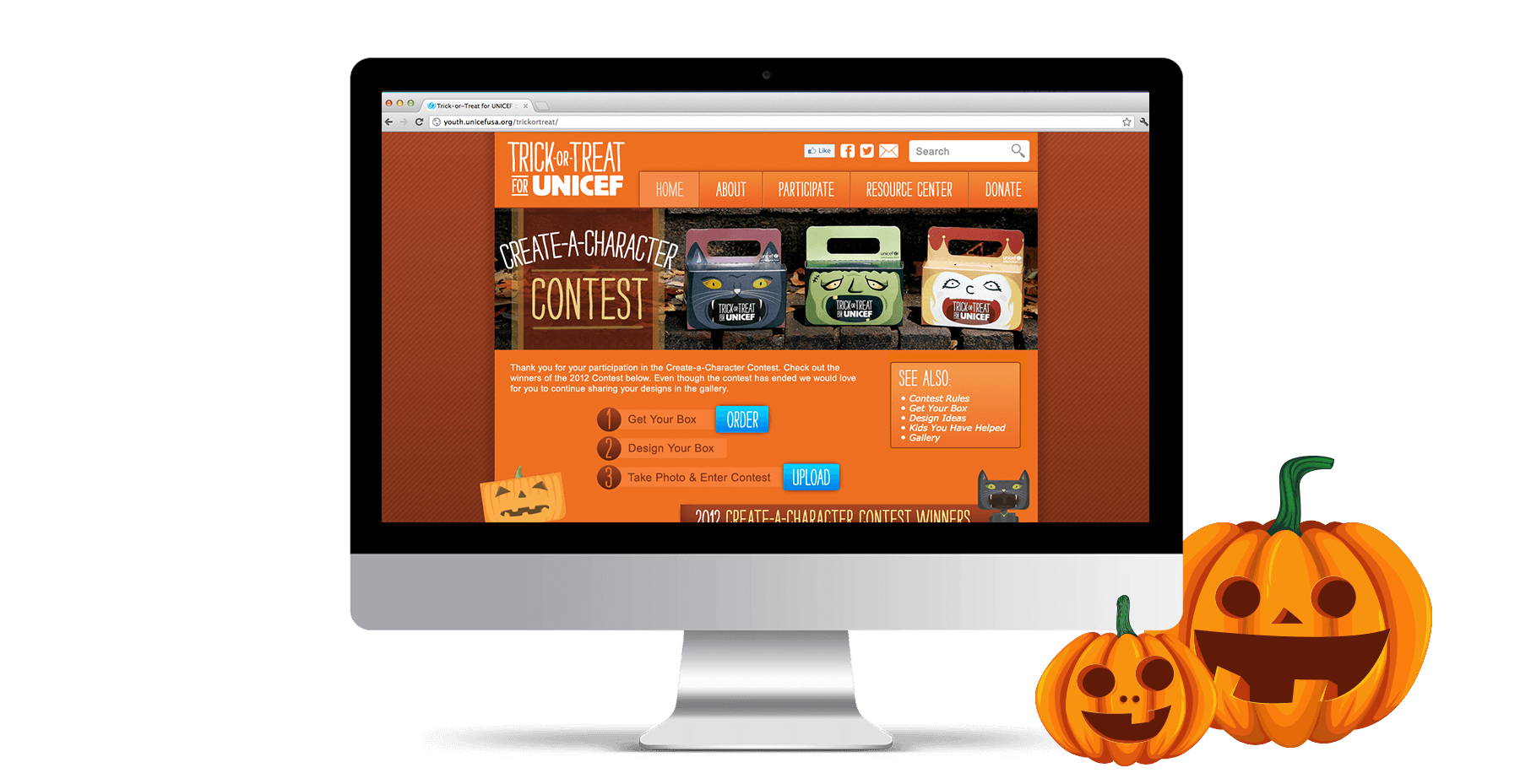 The Ask
UNICEF needed to bring the Trick-or-Treat Campaign to the digital world. With limited resources, they needed a solution that would build upon itself year after year.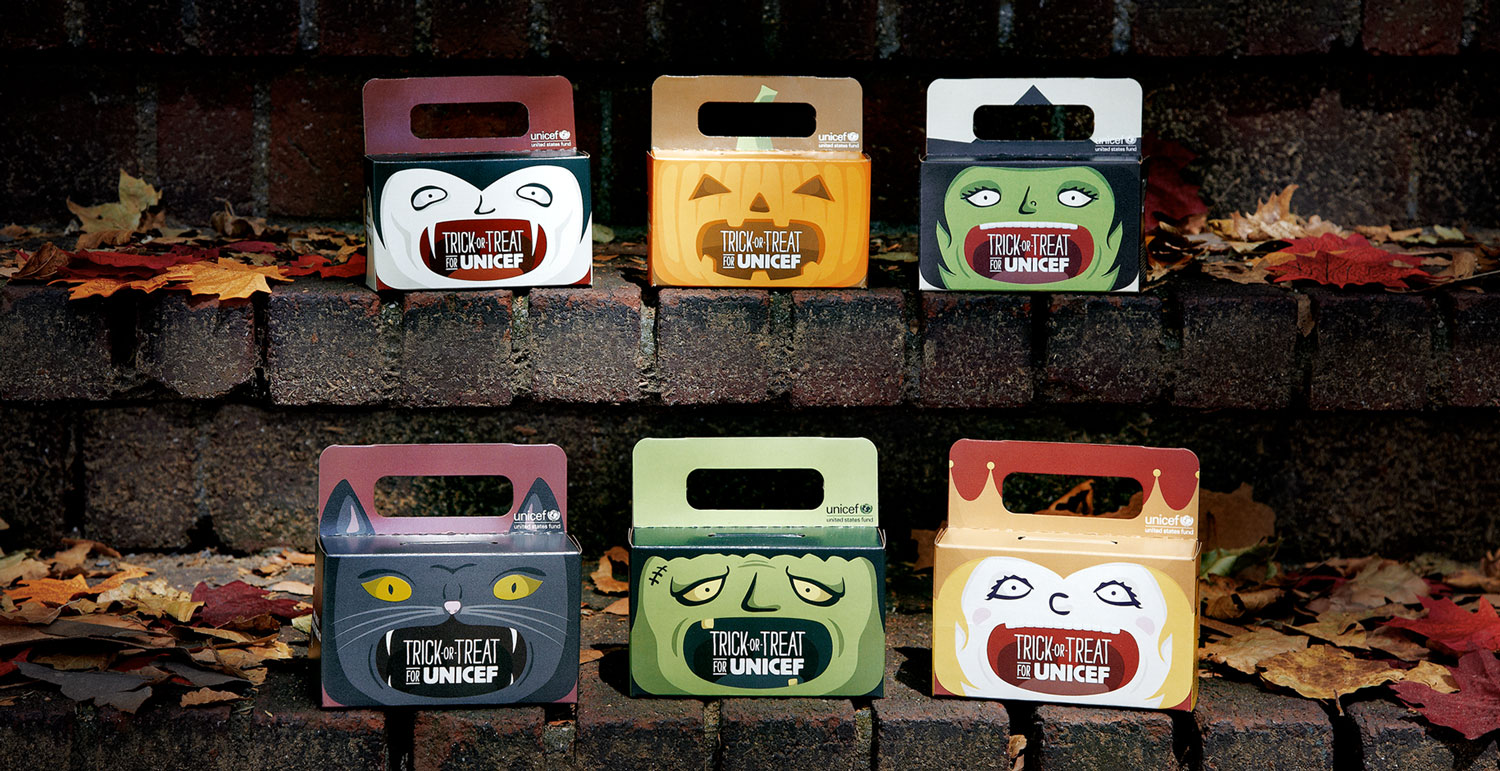 The Solution
In the first year of online execution, the infrastructure was built. Integration with Blackbaud enabled fundraising efforts and social media drove viral engagements. Year two saw a 250% increase in all KPIs with 250,000 unique visitors, 68,000 engagements, as well as media pickups from TODAY Show, USA Today, People, and more.