Discover the Power to Make a Difference
The Points of Light mission is to inspire, equip and mobilize people to take action that changes the world. They envision a world in which everyone discovers the power to make a difference, creating healthy communities in vibrant, participatory societies.
The Ask
The goal was to design an integrated campaign platform to help the organization increase volunteerism and civic engagement awareness and participation.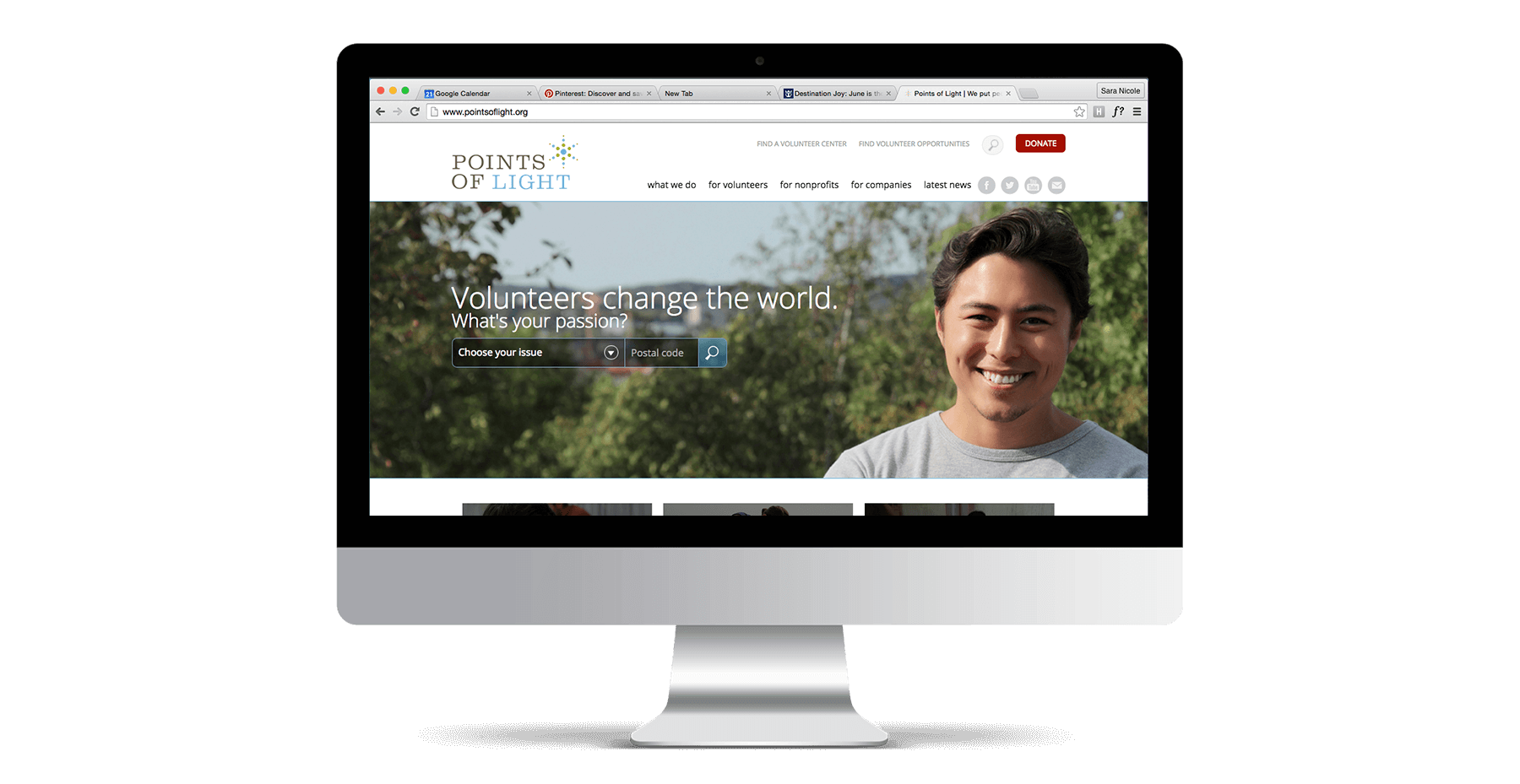 The Solution
We created a direct-to-consumer platform featuring three flexible campaign tools. Dare to Do Good, incented volunteers to "dare" their social network community to join them in volunteer activities. Citizen Voice made it easy to connect and engage neighbors with elected officials to find proactive solutions to hyperlocal challenges. The story-sharing platform is made up of 1,000 voices, through which individuals can publish and share accounts of their experiences making a difference through service.