Building Movement Online for Offline Impact
Worldwide, there are more than 42 million children under the age of 5 who are overweight or obese. Celebrity chef, Jamie Oliver called upon the G20 Leaders to get practical cooking on the curriculum for school children. Food Revolution Day is an opportunity to shout about food education, get inspired to cook great food from scratch and be empowered to help change the global obesity crisis.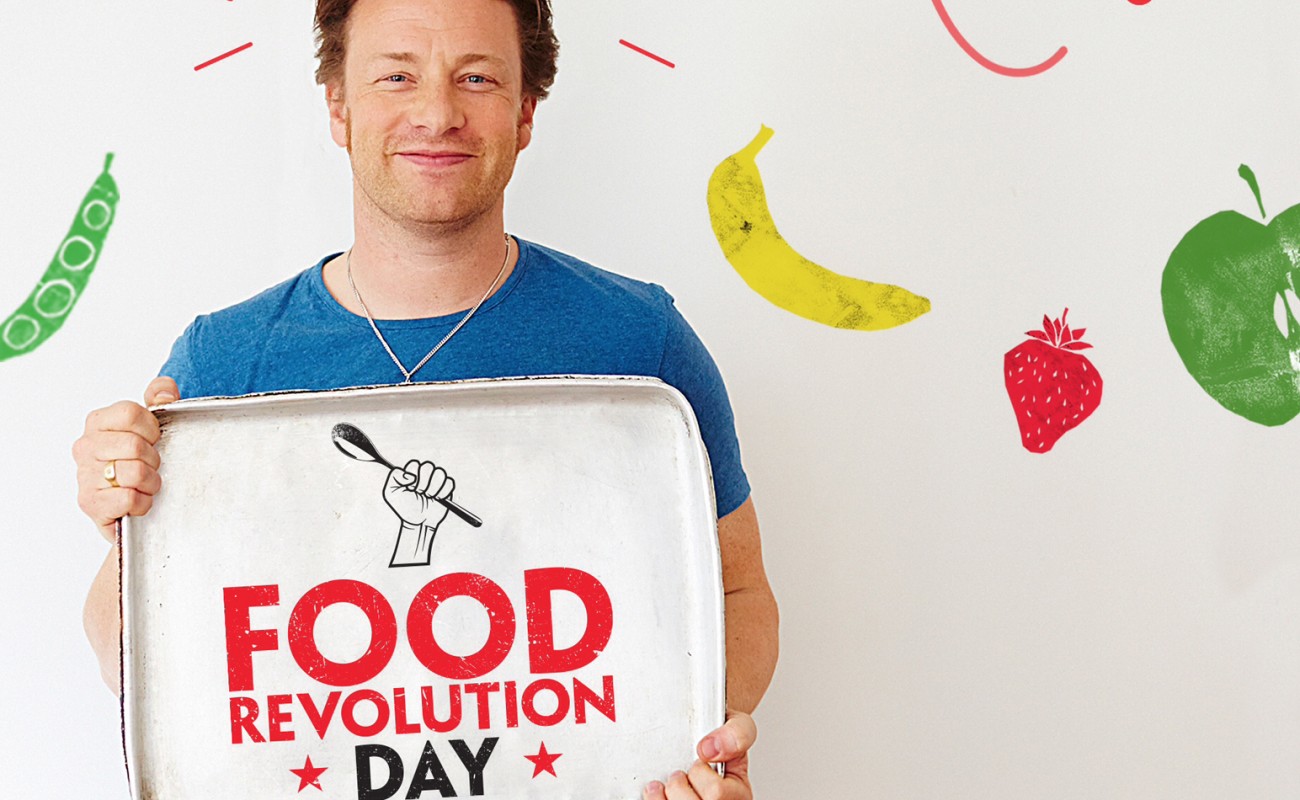 One in three children in the world are overweight or obese. Yet according to Food Corps, elementary school students receive an average of only 3.4 hours of food education per year in the U.S. Chef Jamie Oliver set out to shorten this gap.
Food Revolution Day is an annual global day of action. Hosted by Jamie Oliver and supported by the Jamie Oliver Food Foundation (JOFF), JOFF is a nonprofit organization that works to bring food education to schools and communities, raise awareness to generate policy change, and instill forgotten food skills through hands-on training.
Working with Jamie Oliver to bring this mission to life, we designed and developed tools, including a campaign website to power the Food Revolution Day initiative.
The custom website integrated multiple platforms to build community by displaying events and funds raised at workplaces, school, farmer's markets, restaurants, and more on a global map – in real time.
To date, Food Revolution Day events have taken place in over 600 cities in 70 countries. More than 90k followers have joined the Revolution's social media channels and have created over 150,000 FRD related posts.