An informational portal for charities.
It's not a well-known fact eBay has a charitable arm that makes it easy for eBay users to donate to their favorite charities. eBay's buyers and sellers have raised over $912 million for charities worldwide. With 179 million active buyers worldwide, eBay's passionate and active community can help charities grow and expand their fundraising goals.
The Ask
eBay for Charity came to Matchfire with the task of creating a website where charities can go to not only learn about the different elements of the platform, but also utilize various tools and guides to leverage their donors.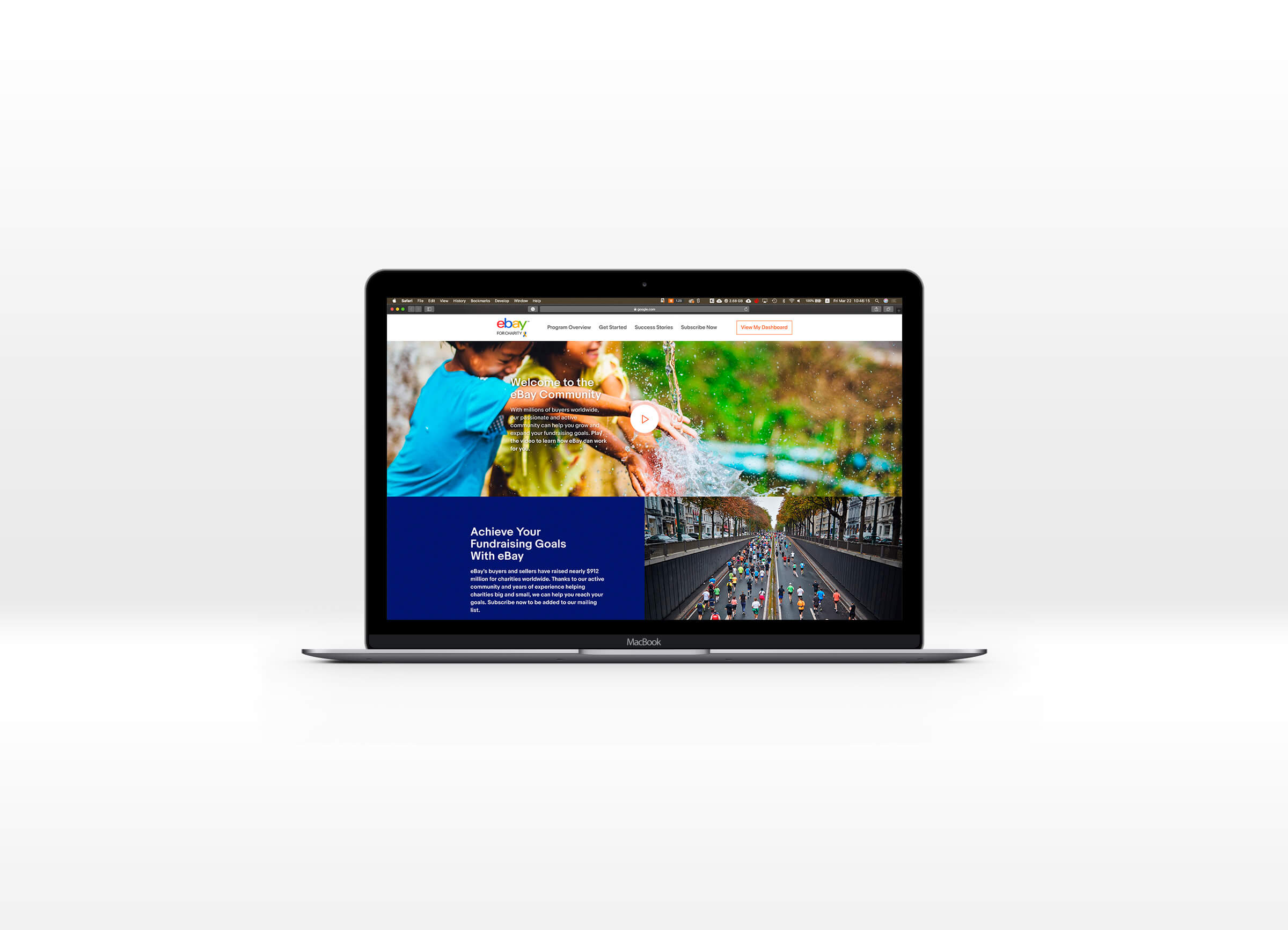 The Solution
Matchfire worked closely with the eBay for Charity team to come up with a fresh look for the site, including an updated color palette, vibrant imagery, and a user-friendly flow. The site features a customized page for already enrolled charities, which is accessed by inputting their EIN number. The EIN number is then checked against an API database which filters the charities between an 'enrolled' or 'not enrolled' status, and pulls up customized messaging accordingly. With the launch of the new site, eBay for Charity aims to grow their relationship with existing charities enrolled on the platform as well as gain new relationships with those not yet enrolled.