Building a walk series with purpose.
The mission of Compassion International is to release children from poverty around the world. They are the world's leading authority in holistic child development through sponsorship.
The Ask
The objective was to launch a national walk series to raise awareness and funds for the mission and provide recommendations for corporate sponsorship opportunities and program growth.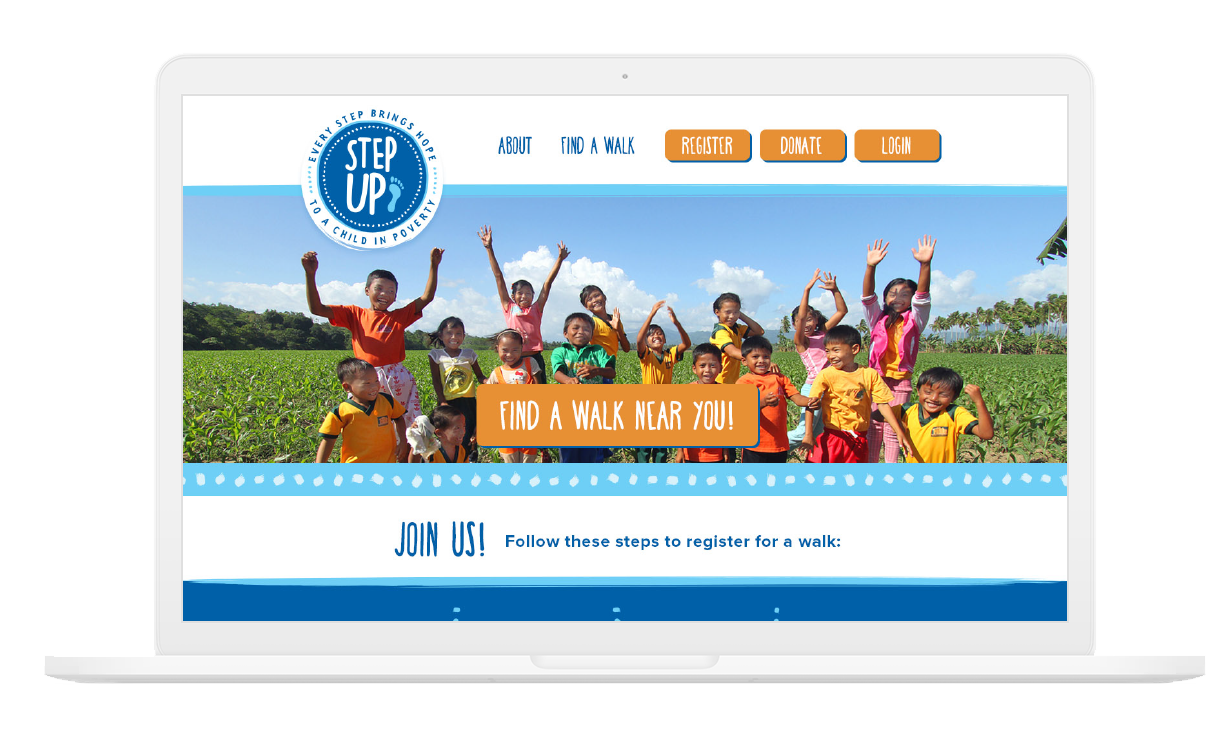 The Solution
With a personalized approach to fundraising and a memorable live experience, we named and brought "Step Up" to life. After branding was established, we developed hundreds of touchpoints from a website that integrates with a P2P platform. Step Up brings a hands-on reality of poverty to families around the country. Results showed strong event participation and above average child sponsorship rates.