Creating a Movement for America's Youth.
The mission of the Boys & Girls Clubs of America is to enable all young people, especially those who need us most, to reach their full potential as productive, caring, responsible citizens.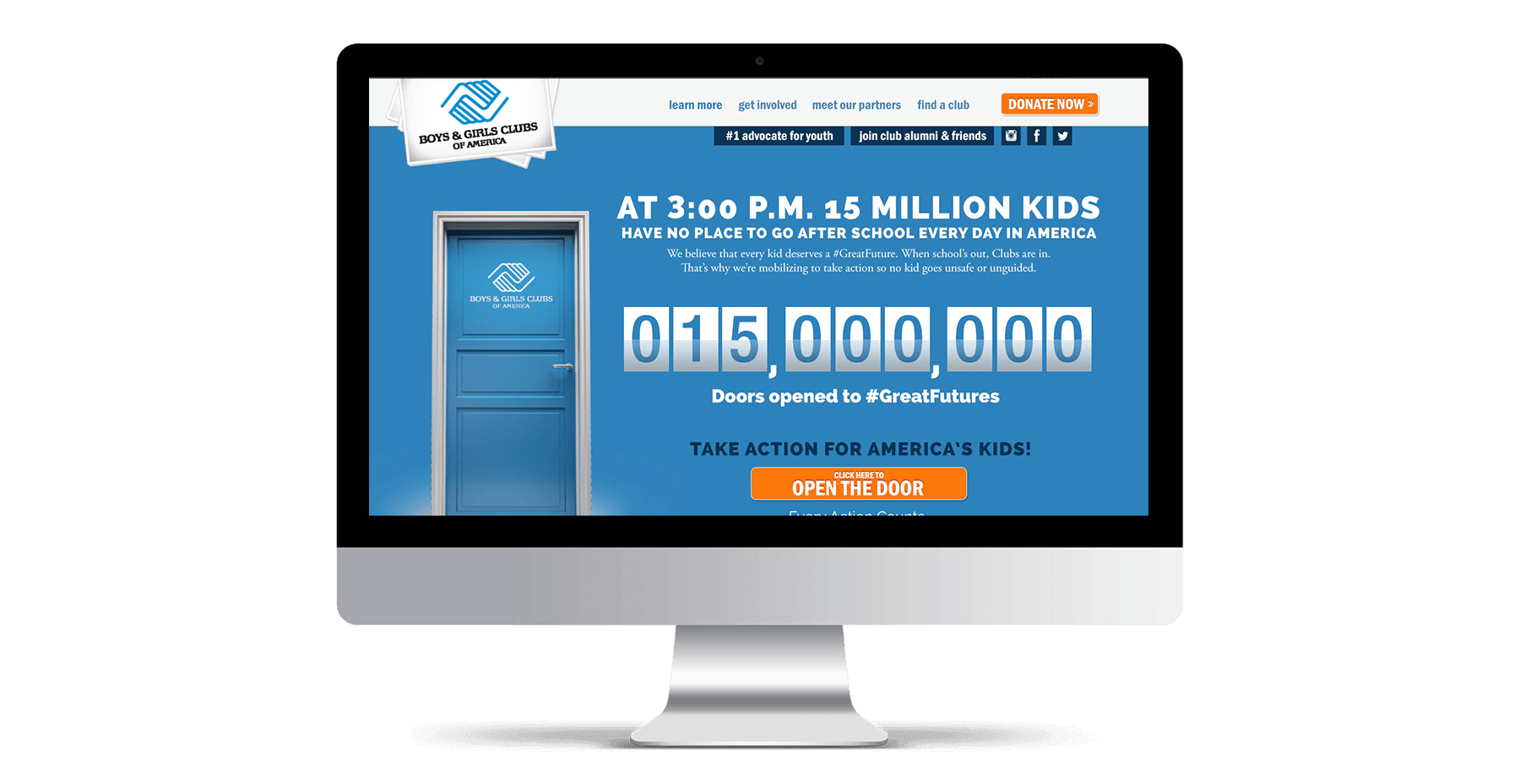 The Ask
The Great Futures Campaign is the Boys & Girls Clubs of America 5 year initiative to open the door to Great Futures for kids across America. Our role was to build a hub for the campaign at GreatFutures.org that allowed users to take action by donating, sharing on social or entering their email address.
The Solution
We built a hub which aggregated actions in a real-time tracking meter that counts doors opened. In addition to the site, we launched a social strategy to encourage campaign participation. This included a strategy and content for their July 31st public launch in New York City that culminated in a 3:00 p.m. "Bell Heard 'Round the Web" digital disruptor and live celebrity performance. Campaign highlights included: $1M sponsor donation match promoted on the website and social channels, over 400M impressions from GFC content posted by partners including Disney, Coca-Cola, and Taco Bell, and celebrity support from Nick Cannon, Shaun White & Jennifer Lopez.