Building a Peer-to-Peer Fundraiser, Sunrise-to-Sunset
The Alzheimer's Association is the leading voluntary health organization in Alzheimer's care, support and research. Their mission is to eliminate Alzheimer's disease through the advancement of research, provide and enhance care and support for all affected and to reduce the risk of dementia through the promotion of brain health.
The Ask
The Alzheimer's Association needed help raising awareness and funds for care, support, and research efforts. The national nonprofit needed a new strategic fundraising campaign to attract new donors, as well as engage existing donors in a new way.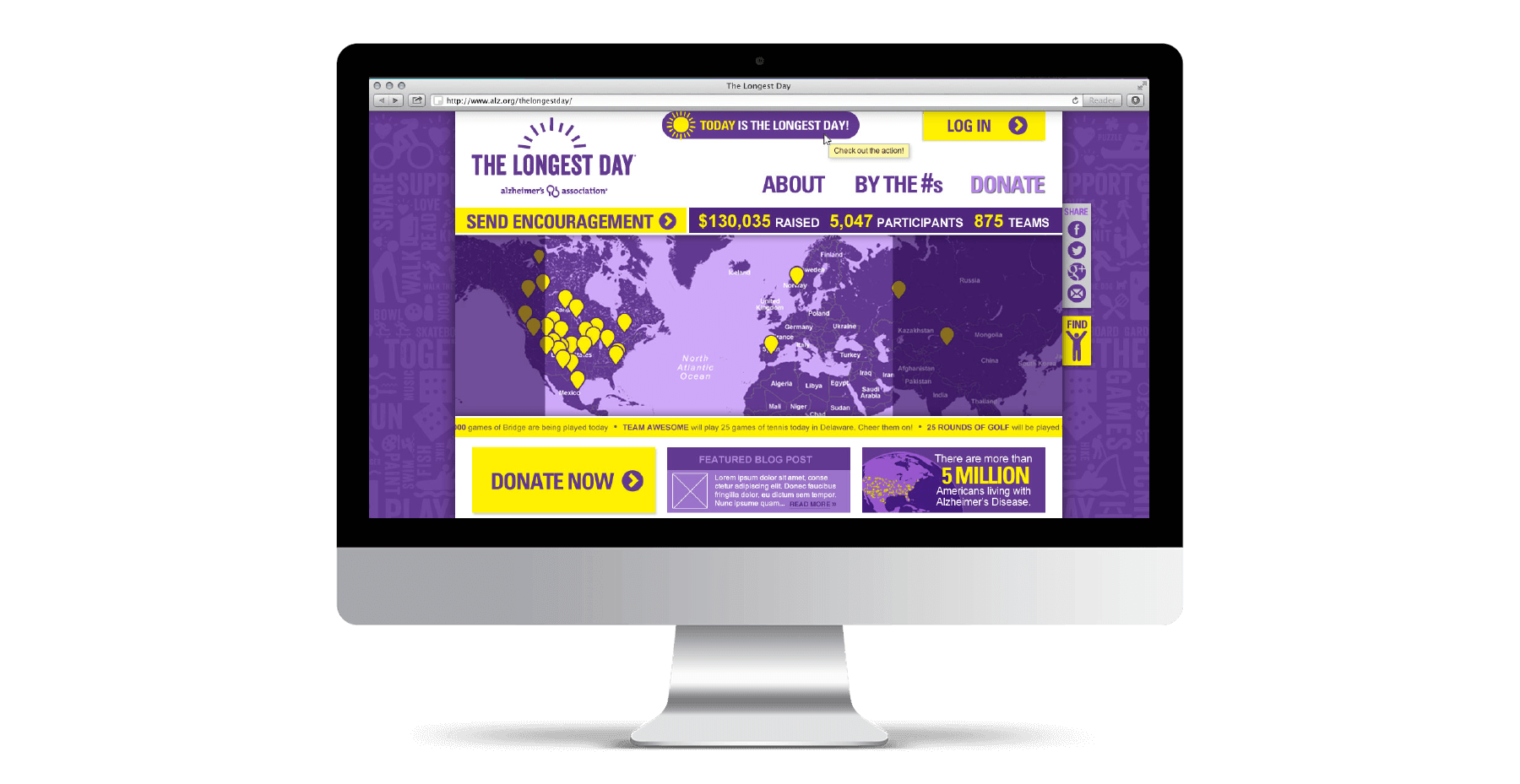 The Solution
Through a multi-phase strategy that included a customized Convio installation, we created the most unique peer-to-peer fundraising effort, ever for The Alzheimer's Association.
The Longest Day, held on the Summer Solstice, challenged teammates to complete 16 hours of any activity to raise awareness and honor the strength, passion, and endurance of people facing Alzheimer's.
The Longest Day is to honor those living with Alzheimer's and their caregivers, for whom every day is the longest day.
A custom mobile app allowed teams to interact with each other, while supporters received updates via social media and SMS.
The campaign surpassed all goals by raising over $1.3 million and rallying more than 730 registered teams and 2,100 participants. That's some serious good. This annual event is still the The Alzheimer's Association largest fundraising event.