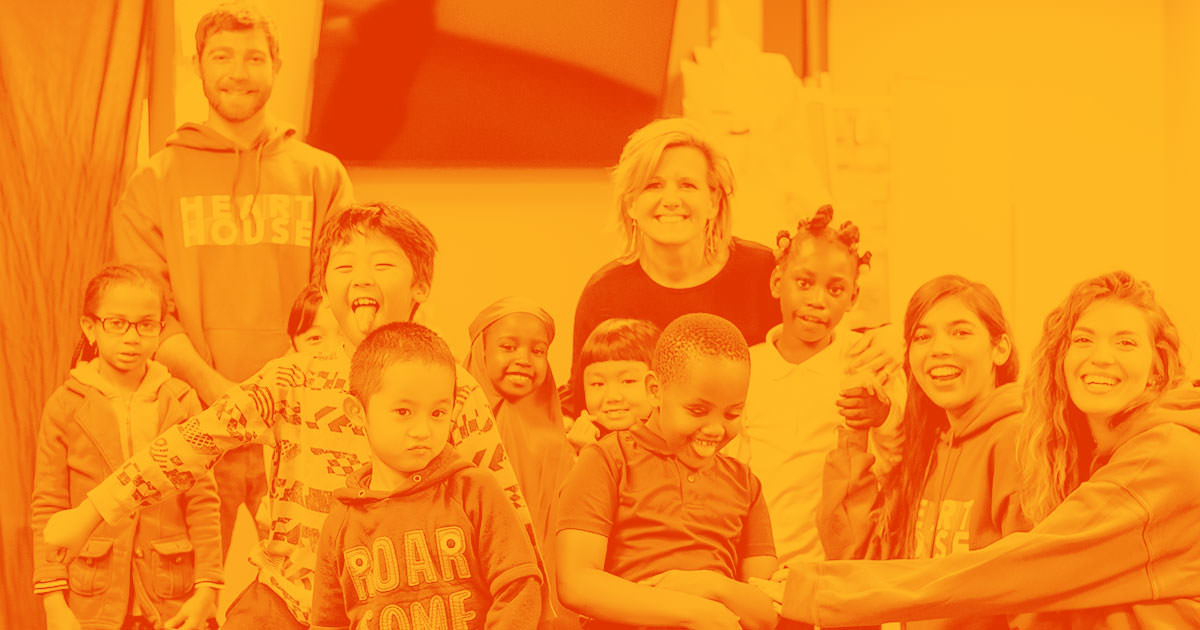 Fueled by its tagline, "From Chaos to Calm," Heart House serves the most vulnerable children in the Dallas community. The trauma many refugee children experience can have lasting effects well into adulthood if not addressed at a young age. Through education and social-emotional learning, Heart House is committed to providing a nurturing environment to help establish a successful future for every child. Heart House provides holistic healing to ensure the growth of every child in their care by providing a place where they can flourish through therapeutic experiences and educational improvement. Heart House's "Head, Heart and Hands" program produces impactful outcomes.
Heart House consists of counselors and teachers that are educated, trained and equipped with the knowledge and compassion vital in the improvement of outcomes for Dallas' most vulnerable children. Through its afterschool and summer programs, Heart House serves as a safe-haven for at-risk-youth, where children can further their academic performance with the help of staff, improve mental health and establish a road to success.
In a major rebranding effort, Matchfire was asked to enhance Heart Houses' vision using education as a catalyst to combat poverty and promote equity for refugee children.
"Matchfire has a long-standing commitment to using our creative capabilities to amplify the voices of nonprofit organizations for the greater good," said Matchfire Managing Partner Brian Powell. "Through the pro-bono services provided to Heart House, we get to play a small part in shining a light on how Heart House is changing lives right here in Dallas."
Putting its vision into action, Matchfire completed a brand redesign for Heart House with new positioning, identity, messaging and website.
"The goal was to create something that represents the mission at Heart House while increasing visibility and support from the community," said Matchfire's Gabie Kinderknecht, who was Senior Designer on the project. As an organization that works with nonprofits often, we were eager to jump at the opportunity to help their cause. "It's so heart-warming to be a part of something that truly supports and cares for the welfare of refugee children," Kinderknecht said. This was a particularly special project for our team because Heart House is a spotlight for the children who often go unnoticed.
Matchfire's Walker Stinson, an account director, said supporting Heart House was important because the organization has the innate ability to touch so many who need support.
"Heart House is a place that so many communities need, and having the opportunity to help bring awareness to this incredible organization and its passionate and dedicated staff is something we all cherish. When developing our branding strategy, it was clear our focus should shine a light on the dynamic group of individuals that are involved with making Heart House such an amazing place," Stinson said.
Heart House CEO, Lenita Dunlap, is grateful for the benefits of our partnership, and to have worked with us for this rebrand.
"We are excited about the future of Heart House as we've paired the unmatched marketing talent of Matchfire with our relentless pursuit to improve the lives of future generations," Dunlap said.
For more information about Heart House visit hearthousedallas.org.