Making movements easy to join.
A chic and responsive hub for women's empowerment platform that allows businesses and individuals to support Bright Pink's work through fundraising.
The Ask
Matchfire was tasked with creating a customizable peer-to-peer fundraising platform.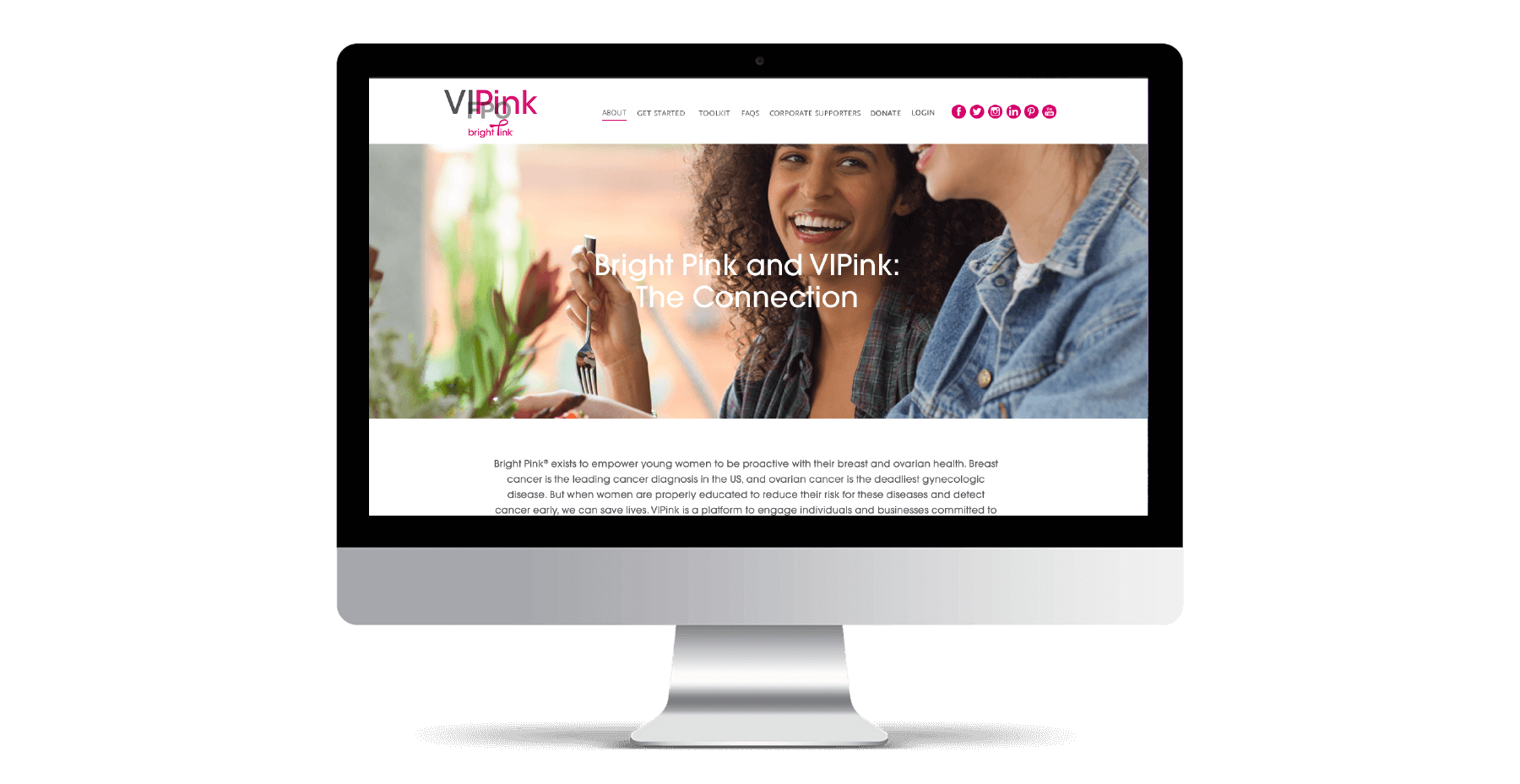 The Solution
We created a custom solution built on the Classy platform infrastructure, providing a dynamic, social, and up-to-date consumer experience that allows for future scalability and flexibility. The responsive design is a perfect fit for any gadget, empowering women to take control of their health and fund-raise at their own pace and on their own terms, even allowing customization of pitch materials with local sponsors.