Find an ownable style and stand out.
The SPCA exists to eliminate animal suffering and to engage the entire community in the welfare and well-being of animals.
The Ask
SPCA Florida tasked us with creating a new social strategy to help the public and other shelters in Florida recognize how truly different the nonprofit is in its philosophy and operation.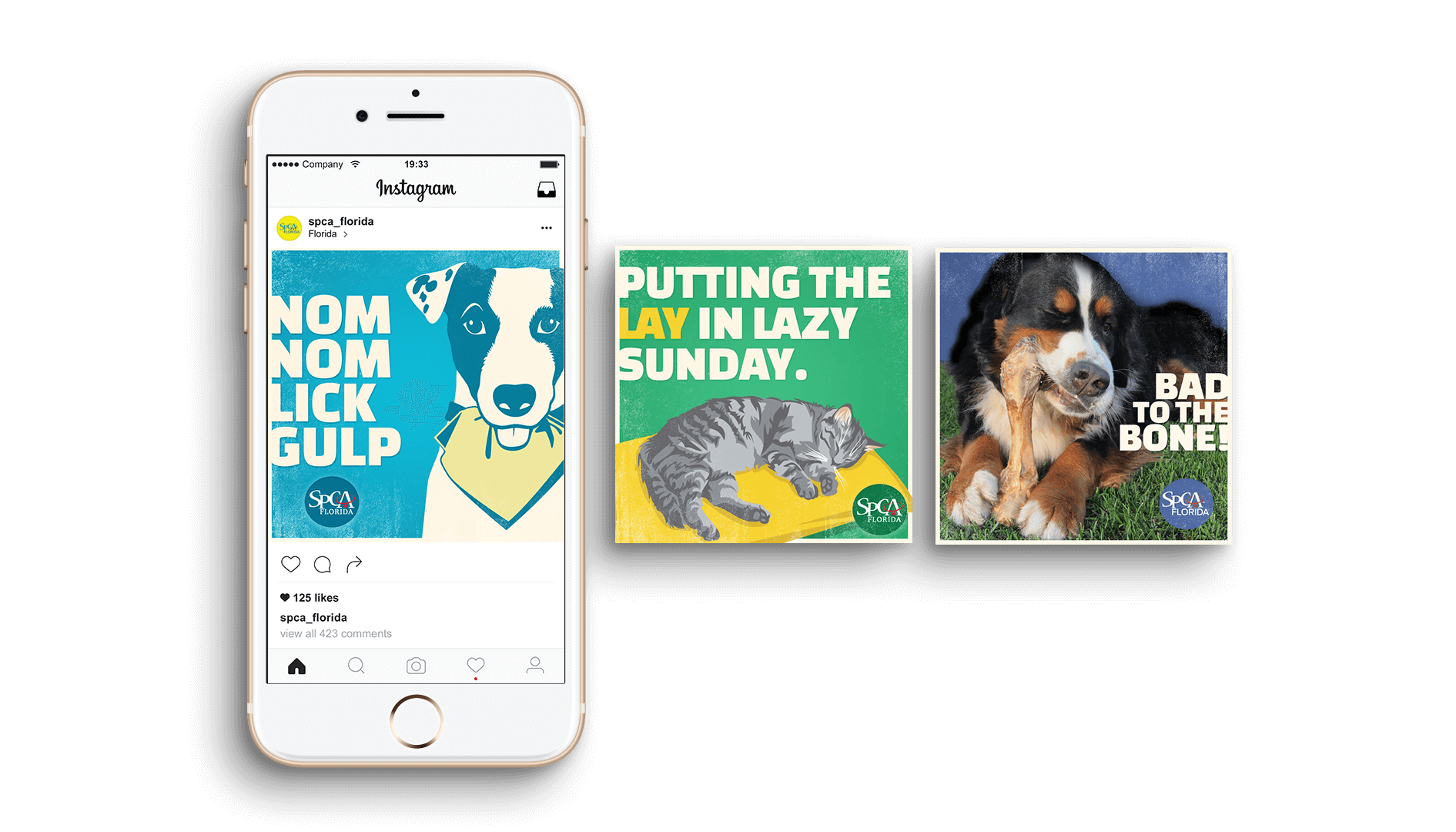 The Solution
With a staff of animal welfare, medical and training experts, and leading technology on hand, we worked to change the public's perception of the organization and establish them as a thought leader in the animal welfare space in their market. We did this by changing the social approach to promote positivity and innovation and crafting a unified messaging strategy and social voice that mirrored their staff and enthusiastic supporters. We also elevated their presence by organizing a "Spokesdog" and "Spokescat" social contest, partnering with Florida businesses and communities to nominate and crown a worthy dog and cat for the cause. Lastly, we executed several paid media campaigns to boost their reach and engagement with Florida residents, while maintaining strong relationships with local supporters through social media.