Social media smackdown raises $35,000+ for charity.
Mashable is a global, multi-platform media and entertainment company serving as a go-to source for tech, digital culture and entertainment content for its dedicated and influential audience around the globe. PayPal is a trusted online payment system that supports money transfers worldwide.
The Ask
The goal was to create a campaign to raise money for partnering charities.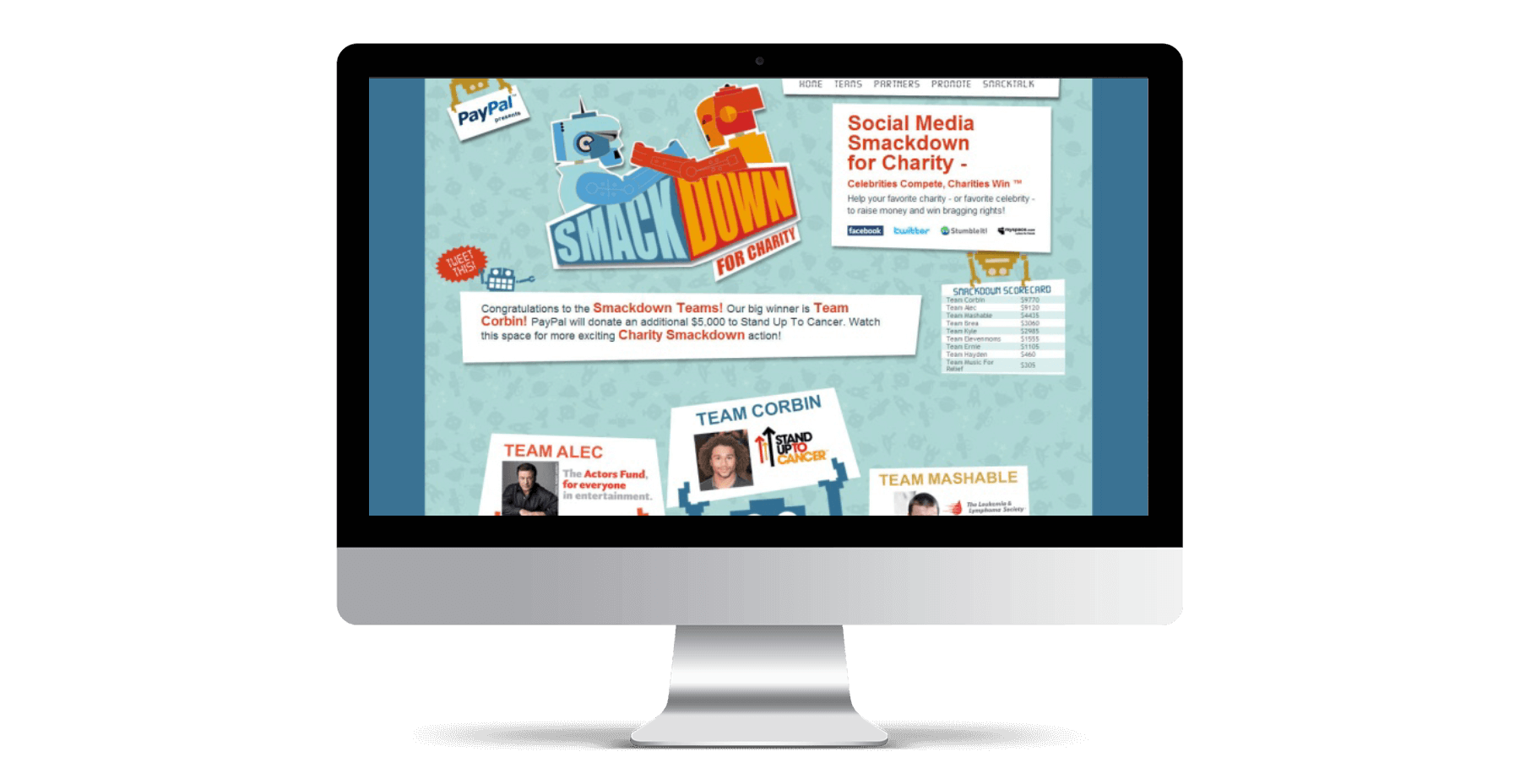 The Solution
Matchfire concepted and built the first ever Charity Smackdown events in 2009, which kicked-off at SXSW in its first year and BlogWorld the following year. The concept: charities try to raise as much money as possible during the contest, using their social networks to generate support. Winning charities with the most donations received got additional funds from PayPal. The team members and leaders that had strong support on social networks had more success generating support and donations, regardless of celebrity status. That said, when the celebrities engaged to talk about the Smackdown through social networks and blogs – we saw amazing results. Traditional fundraising techniques still worked. Teams, brands, and celebrities issued several challenges and incentives to get more people to donate. Challenges ranged from a corporate matching donation from Tyson for up to $15k, t-shirt giveaways from Linkin Park, private consultations from top secret social media bloggers and more. If you provide the platform, people will find creative ways to join.