Classic Beer for a New Gen
An all-American ale for Gen Z, BRU was created with the intention of standing out through "Instagramable" packaging.
The Ask
Matchfire was asked to design the brand essence, logo and packaging for this new all-American beer. To ensure the brand resonated with a younger generation of beer drinkers, we dove into insights and data around this target audience.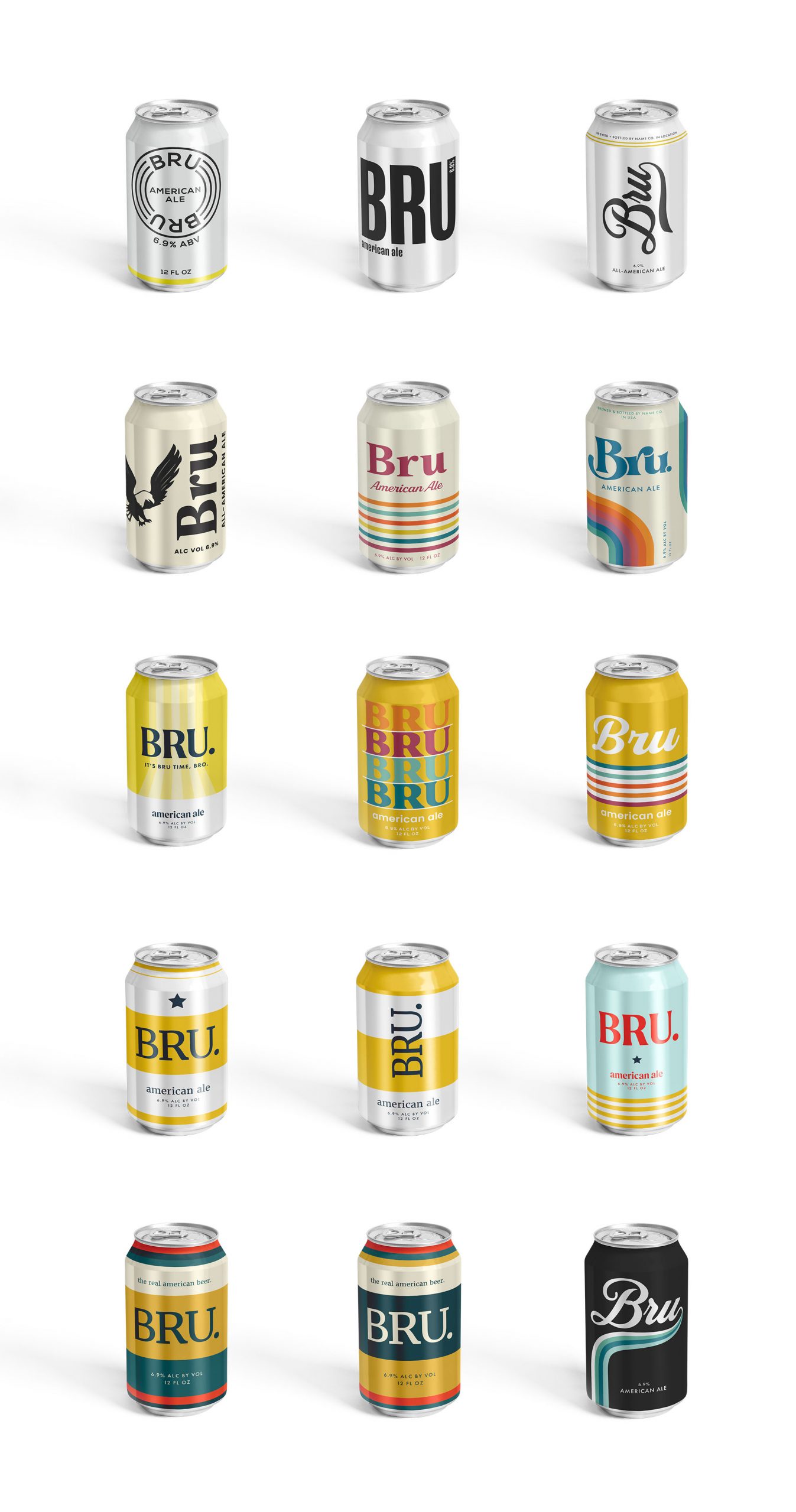 The Solution
We created a distinct logo and color treatment that is photo-worthy, lending itself to sharing across social media platforms and an influencer-driven launch campaign.
One of the key insights revealed was that Gen Z has a strong affinity for brands with social purpose – those that give back. Understanding this, Matchfire created a responsible driving platform for the brand. In partnership with Uber and to encourage people to not drink and drive, BRU gives consumers Uber credits with each BRU purchase. To top it off, every time an Uber credit is redeemed, BRU sends another credit to other nonprofit organizations focused on responsible drinking.